Big-time spoiler images have leaked online for Spider-Man: No Way Home offering a look at two scenes from the movie.
Warning: MAJOR SPOILERS follow below!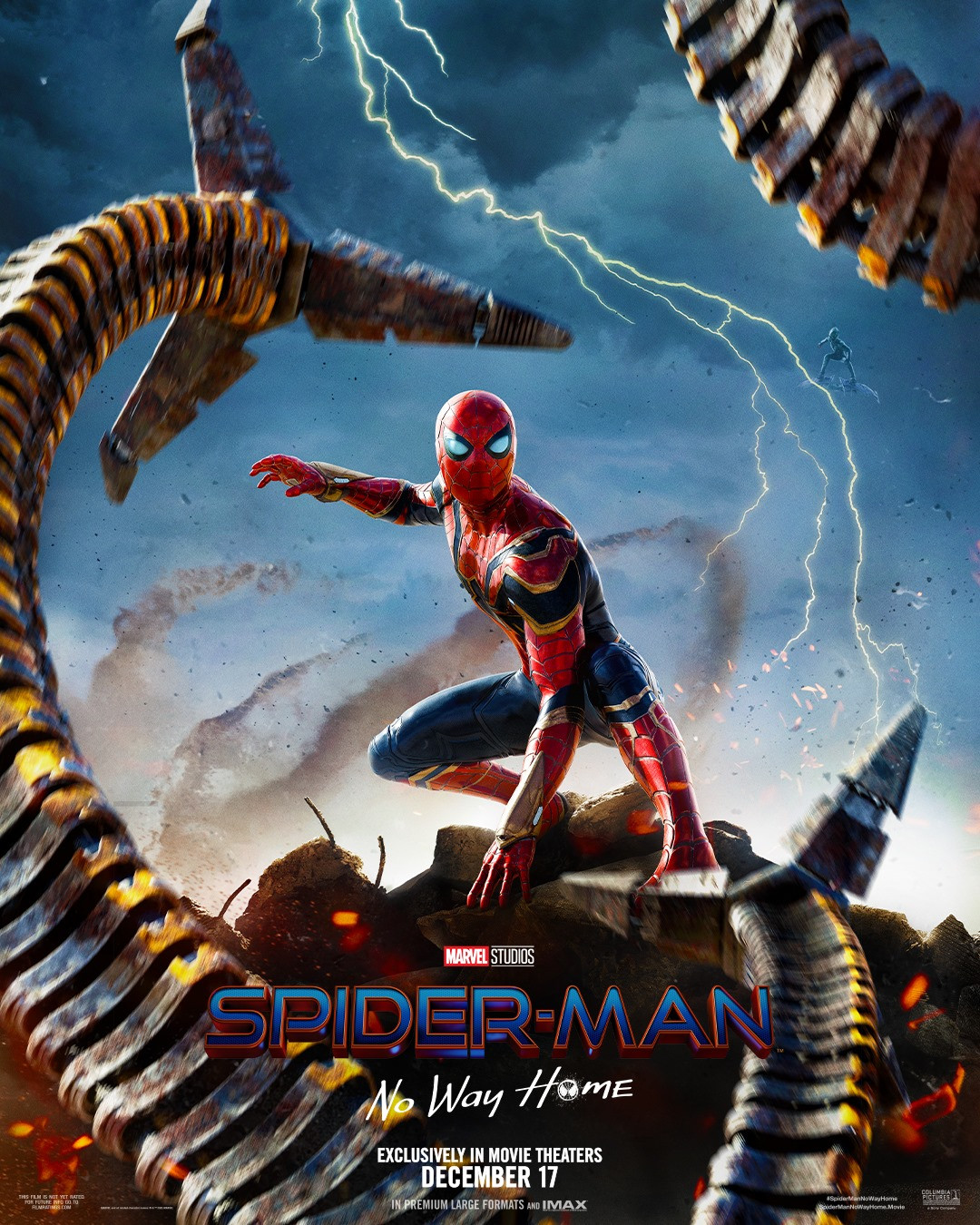 Spider-Man: No Way Home leaked images info:
I am not going to post the images for fear of Kevin Feige's snipers (especially after the last article) but YouTuber John Campea tweeted and then deleted two image stills from Spider-Man: No Way Home that confirms spoilers for the film.
Update: Campea is doubting the legitimacy of the images and says they may be photoshopped as apparently, he tweeted fake images before.
Update #2: YouTuber Grace Randolph is claiming they are real.
Here are the pics:
Original article continues:
One image features the confirmation that Charlie Cox as Matt Murdock appears in Spider-Man: No Way Home, as Matt Murdock is shown as a lawyer sitting at a table with Jon Favreau's Happy Hogan, Marisa Tomei's Aunt May, and Tom Holland's Peter Parker.
If I have to guess, it seems that Happy gets the Charlie Cox Matt Murdock to either talk to Peter about the case and/or represent Peter and become his lawyer. It's further been rumored Charlie Cox and Matt Murdock will appear in the She-Hulk and Echo Disney Plus shows, and this also confirms the Charlie Cox Daredevil for the MCU, where it is now safe to say Charlie Cox will indeed get a new Daredevil costume for the MCU.
The second image confirms the big rumor, that Spider-Man: No Way Home will feature the three versions of Spider-Man with the MCU's Tom Holland, Andrew Garfield from The Amazing Spider-Man movies, and Tobey Maguire making his return from the Sam Raimi flicks.
The leaked image shows all three actors wearing their Spidey suits on what looks to be a dock near water minus their masks looking to their right at something.
Worth a mention is that the costumes look the same from their previous films, so it doesn't appear as if they get an update for Spider-Man: No Way Home.
The leaked images are probably somewhere online if you know where to look.
It's also thought a new Spider-Man: No Way Home trailer is dropping next week with the release of Ghostbusters: Afterlife, so possibly these leaked images are from the trailer.
Spider-Man: No Way Home has a Dec. 17 release directed by Jon Watts and also stars Zendaya, Benedict Cumberbatch, and Jacob Batalon, with Alfred Molina back as Doc Ock, Willem Dafoe as Green Goblin, and Jamie Foxx as Electro.
The film is described as: For the first time in the cinematic history of Spider-Man, our friendly neighborhood hero is unmasked and no longer able to separate his normal life from the high-stakes of being a Super Hero. When he asks for help from Doctor Strange the stakes become even more dangerous, forcing him to discover what it truly means to be Spider-Man.
(via Reddit)