Last week saw the announcement of the Marvel's Spider-Man - Miles Morales video game for the PS5 with it now learned the game is standalone and not a direct sequel to the PS4 game.
Brian Horton, the creative director of the game at Insomniac Games, offered an update on the Playstation blog noting, "This standalone game lets players experience the rise of Miles Morales as he discovers new powers that set him apart from his mentor, Peter Parker." Miles' powers include an electric shock power and the ability to turn invisible.
While the game isn't a direct sequel, Marvel's Spider-Man - Miles Morales still connects to the same world; think of it similar to a game like Uncharted: The Lost Legacy in terms of the overall scope.
"Let's set the scene for the game a little more. It's now wintertime, about a year after the events of the first game," explained Horton. "Marvel's New York is covered in snow, and just before Christmas break, a war between an energy corporation and a high-tech criminal army has broken out. Miles's new home in Harlem is at the heart of the battle."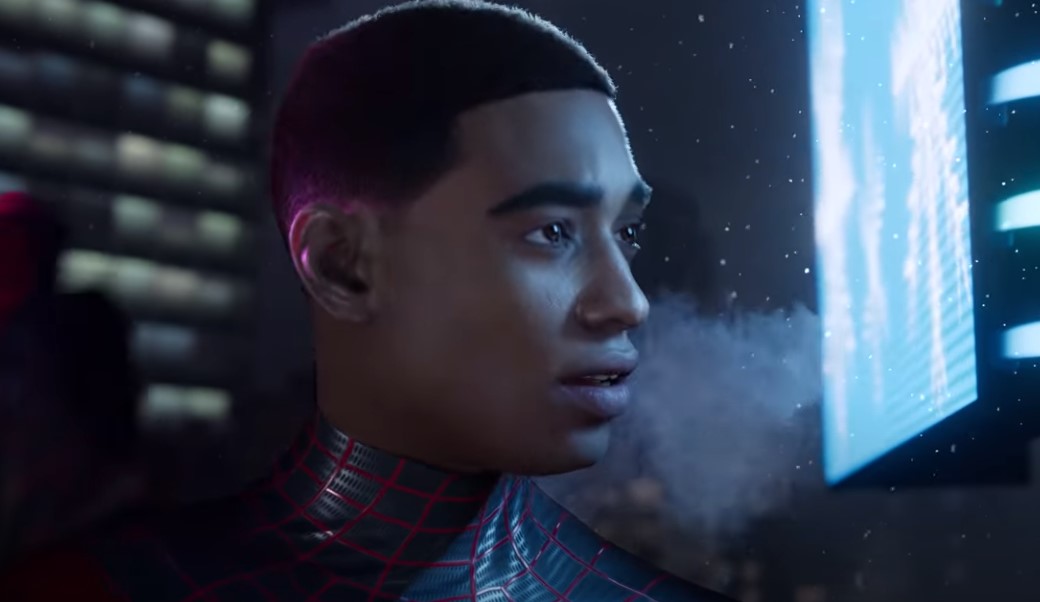 Spider-Man: Miles Morales getting an upgrade for PS5
Horton also offered how the game will be upgraded to make use of the PS5's new hardware.
"We are also excited for the game to demonstrate the power of PlayStation 5 this holiday," he said. "Marvel's Spider-Man: Miles Morales will show off near-instant loading, ray-tracing, 3D audio and the DualSense controller. We've upgraded our characters with 4D scans and improved skin shading for more realistic looking characters and spline-based hair that moves far more naturally. Many of the city's assets have also been updated to take advantage of the new console. As you experience Miles's story, you'll see, hear, and feel things in a whole new way, all thanks to PS5."
Regarding a sequel to the PS4 Spider-Man game, Horton didn't give specifics but teased: "Oh and one last thing: Many of you fans have wondered if Peter Parker is OK. Don't worry, we still have much of Peter's story left to tell. But this game is all about Miles, a critical part of our Spider-Man universe, and you won't want to miss what happens."
Marvel's Spider-Man - Miles Morales will be released on the PS5 which gets released this Holiday season.
"Experience the rise of Miles Morales as the new hero masters incredible, explosive new powers to become his own Spider-Man," teases the new video below.
Marvel's Spider-Man: Miles Morales - Trailer Recap PS5: