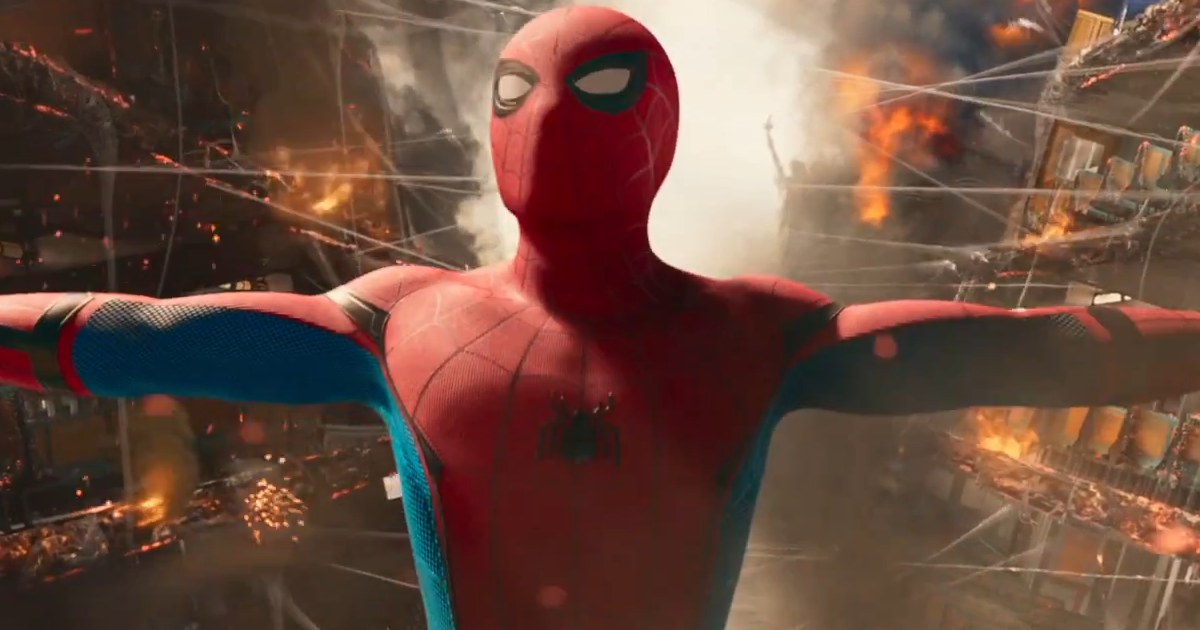 As seen in Captain America: Civil War, Spider-Man gets a suit upgrade!
The LA Times offers up some info about the new Spider-Man costume featured in Spider-Man: Homecoming. Watch the new trailer below.
Spider-Man: Homecoming Costume Upgrades
• Tony Stark built it
• Has lots of bells and whistles
• New high-tech enhancements
• Web wings
• GPS tracking device
• Auto-fit feature
• Tiny spider drone
• Classic web shooters and even more yet to be revealed
• Classic spider tracers got a substantial reworking: Parker is now equipped with a fancy GPS system on his wrist.
• The chest Spider-symbol is a drone that can detach itself from the suit and perform small tasks.
• Spider-Man web's can do more than just a regular strand
Regarding the Spider drone, director Jon Watts says: "I think it's all supposed to be strictly for crime fighting. But I don't think 'droney' would be opposed to picking up some take-out if that's what Peter needed for his mission." 
Hit the link above to read more interviews about the new costume.
"Spider-Man: Homecoming" has a July 7, 2017 release directed by Jon Watts starring Tom Holland, Zendaya, Michael Keaton, Donald Glover, Jacob Batalon, Laura Harrier, Tony Revolori, Tyne Daly, Bokeem Woodbine, with Marisa Tomei, and Robert Downey Jr. 
Synopsis:
A young Peter Parker/Spider-Man (Tom Holland), who made his sensational debut in Captain America: Civil War, begins to navigate his newfound identity as the web-slinging super hero in Spider-Man: Homecoming.  Thrilled by his experience with the Avengers, Peter returns home, where he lives with his Aunt May (Marisa Tomei), under the watchful eye of his new mentor Tony Stark (Robert Downey, Jr.). Peter tries to fall back into his normal daily routine – distracted by thoughts of proving himself to be more than just your friendly neighborhood Spider-Man – but when the Vulture (Michael Keaton) emerges as a new villain, everything that Peter holds most important will be threatened.
Tags: