It looks as if Spider-Man: Far From Home will feature some sort of new makeshift costume as set images and video have leaked online of a new "stealth" suit.
An image has hit Twitter of an up-close look fully revealing the stealth suit where we see body armor, goggles and what looks to be Spidey's web shooters.
The suit is also all black, which resembles the Noir suit from the comics.
We can probably guess that since Peter Parker is overseas with his class that he may not want to suit up in the regular red and blue suit as it would seem too much of a coincidence that the class is from NYC and Spidey just happens to be there at the same time. Obviously that might lead to some of the students thinking someone around them is Web Slinger.
Other set images have shown the regular Spider-Man suit along with Nick Fury, so it does appear as if some time during the movie, Peter does wear the suit on foreign soil (they are filming the boat scene in Venice, Italy).
Another theory is that possibly Fury and SHIELD give Spider-Man the stealth suit.
Check out the leaked images and even video of the Spider-Man stealth suit in action: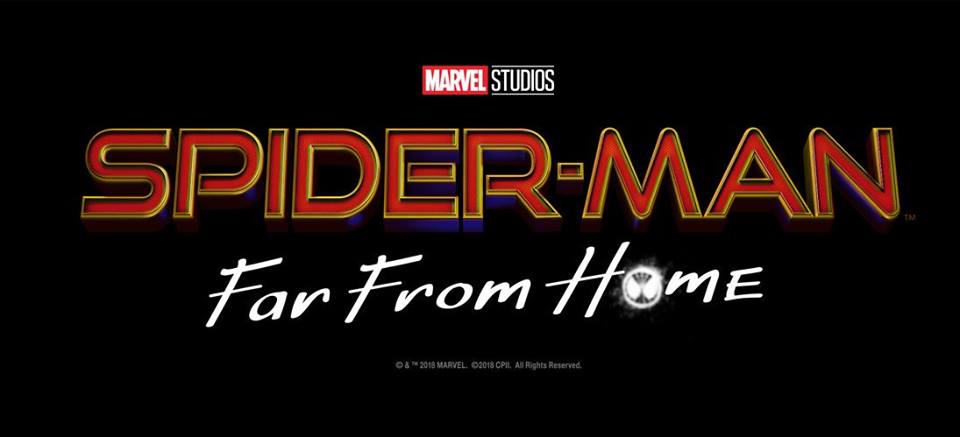 Spider-Man: Far From Home
Spider-Man: Far From Home sees Peter Parker embarking on a global adventure and has been described as grander in scale and funnier than Homecoming.
The film has a July 5, 2019 release directed by Jon Watts starring Tom Holland, Tony Revolori, Jake Gyllenhaal, Marisa Tomei, Michael Keaton, with Samuel L. Jackson said to be returning as Nick Fury and Cobie Smulders returning as Maria Hill.
Tom Holland also returns for The Avengers 4 on May 3, 2019.