Sorry, Marvel fans, it doesn't appear as if Charlie Cox will be Daredevil in Spider-Man: No Way Home and it is confirmed that is not the actor as Matt Murdock in the recent trailer.
The new trailer recently released by Sony showed Tom Holland's Peter Parker getting grilled by the cops where a man can be seen slamming down a bunch of files (seen below).
I thought the man was just another cop, but some fans thought it was actually Charlie Cox as Matt Murdock arriving on the scene and telling Peter to shut his trap.
However, the fan theory is incorrect, as Charlie Cox shot down the notion.
"I can promise you those are not my forearms," Cox told CB.com.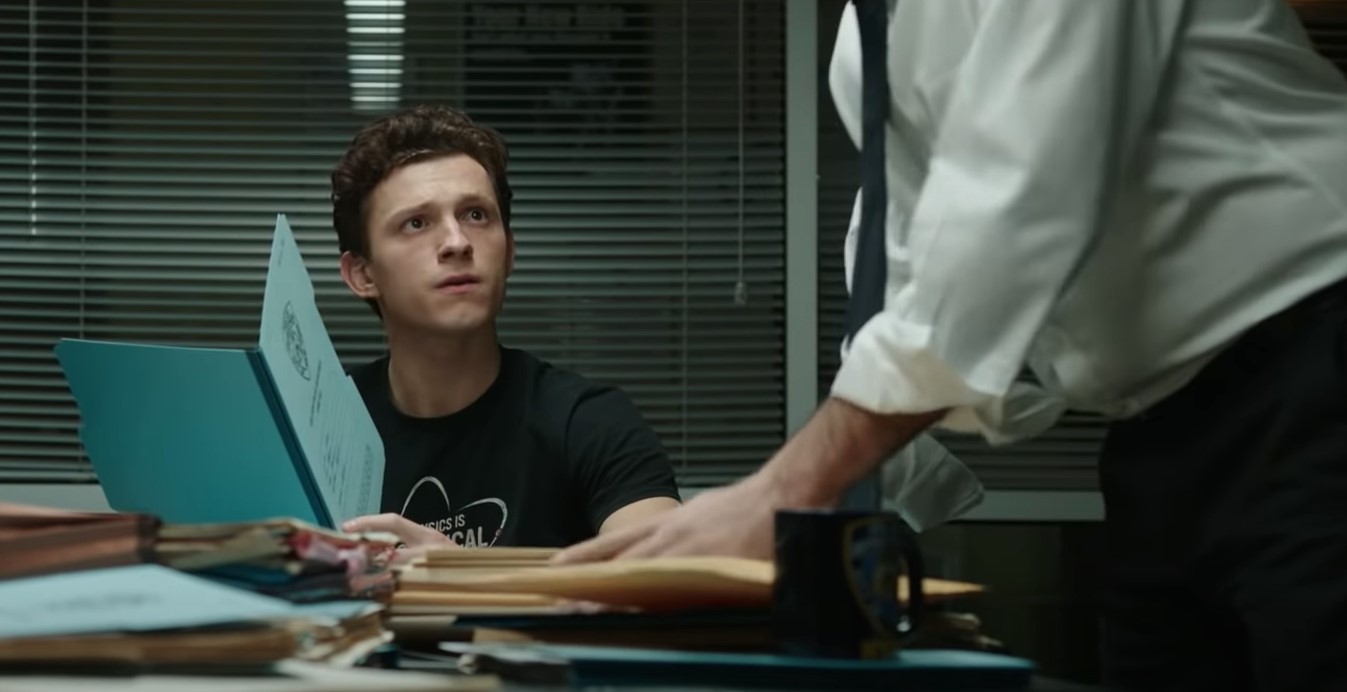 Charlie Cox still wants to play Daredevil
Cox also revealed last year that he is not even in Spider-Man: No Way Home and won't be playing Daredevil in the flick, which is contrary to a bunch of rumors that have offered Cox will at least show up as Matt Murdock in the film and then go on to appear as Daredevil in other MCU properties including Hawkeye and She-Hulk.
"I hadn't heard those rumors, but it's certainly not with my Daredevil. I'm not involved in it," Cox said at the time. "If that's true, it's not with me. It's with another actor."
Cox also said back then that he would love to play the character again but offered that for whatever reason, they weren't allowed to crossover into the MCU.
"As a fan of the Marvel movies, I've loved the little stuff where they pop up here and there but because we were on Netflix, we weren't able to do as much for legal reasons, I don't know why," Cox said. "But I love the idea of Jessica and Matt showing up in the background or Matt as a lawyer advising Peter Parker. That'd be really, really cool."
There is a rumor that Kevin Feige might actually be going with his own version of a new Daredevil in the MCU, as reportedly it is said Feige is a control freak who only likes to do things his own way, and it has also been said Feige didn't get along with the former head of Marvel TV behind the Daredevil Marvel Netflix shows, Jeff Loeb, so perhaps all the Marvel Netflix stuff has been scrapped and won't be incorporated into the MCU.
Insiders also filled me in that Daredevil could get recast.
(via CB)