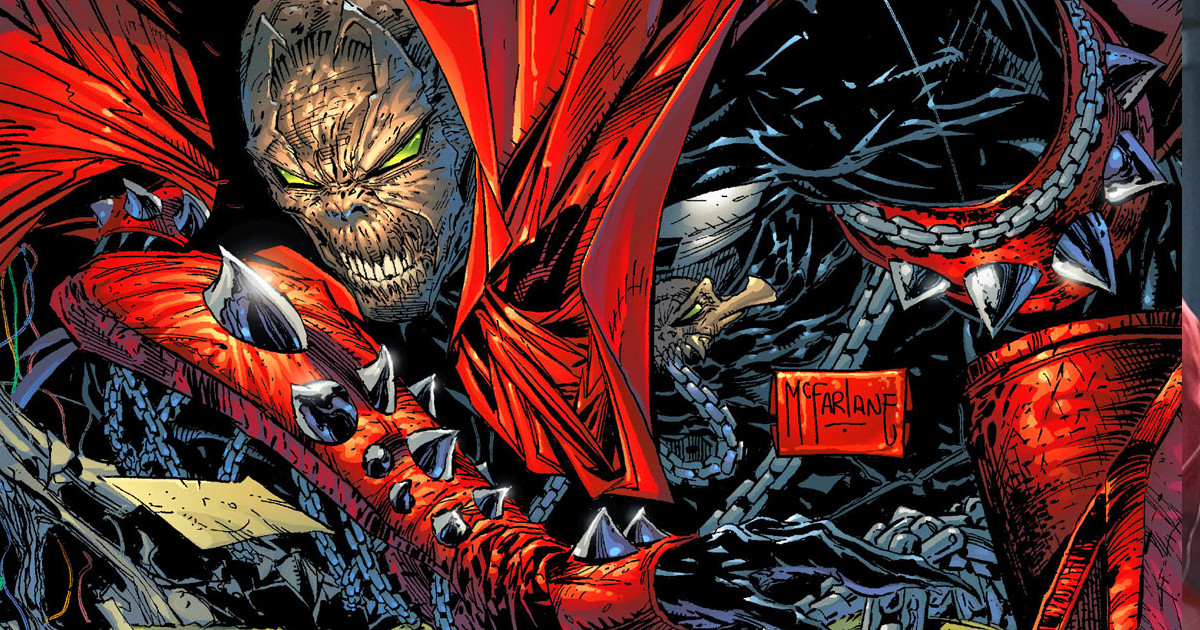 Coming out of Comic-Con a few more details are learned about the upcoming new Spawn movie from Todd McFarlane.
Todd McFarlane previously revealed that the Spawn movie will be produced by Jason Blum and his Blumhouse Productions.
Now while speaking with Kevin Smith at Comic-Con, Todd McFarlane reveals the Spawn movie will be a dark R-rated film and also that he will be directing Spawn in addition to having written the script and will be producing.
"I want it to be a dark 'R' movie… We're making it a low budget movie so I am also going to be directing it. I'm writing, directing the movie, going to to be producing it with Jason, and between the two of us, we are going to give you a different kind of superhero movie. Not a big extravaganza movie that's got a bunch of special effects. Something that is going to be dark and gnarly and gritty and it's going to be all real except for this one element that you and I intellectually know as Spawn. There is going to be a bad a– 'shark in black water' and if you are going to be a bad guy, he is going to take you out [makes noise].
Todd McFarlane also previously announced that Kevin Smith is developing a Sam and Twitch TV series for the BBC.
Todd McFarlane created Spawn back in 1992 when he and a group of Marvel artists left the company to form Image Comics.
The first Spawn movie aired back in 1997 starring Michael Jai White.