The Sonic the Hedgehog 2 box office is off to the races as its Wednesday and Thursday numbers are more than double the first movie's preview that was released in 2020.
Sonic 2 made a total of $6.25 million on Wednesday and Thursday, and it made $5 million alone on Thursday, 66% higher than the original's Thursday preview.
The film's opening weekend box office has been projected to be around $50 million, but if the things continue to go well, it will easily achieve north of that number, as the first Sonic had an opening weekend of $58 million, and it should also be said again that the flick's worldwide box office of $320 million was cut short due to the closures and lockdowns caused by the pandemic as the movie was only in theaters for five weeks.
We'll know more when the Friday numbers come in, as they include the Wednesday and Thursday previews. The original movie opened with a huge $21 million Friday opening, so if Sonic 2 blows that out of the water, then it's looking good for Paramount who already has a lot of faith in the franchise as Sonic the Hedgehog 3 is in development, in addition to an Idris Elba Knuckles series for its Paramount Plus streaming service.
Update: Friday numbers are in.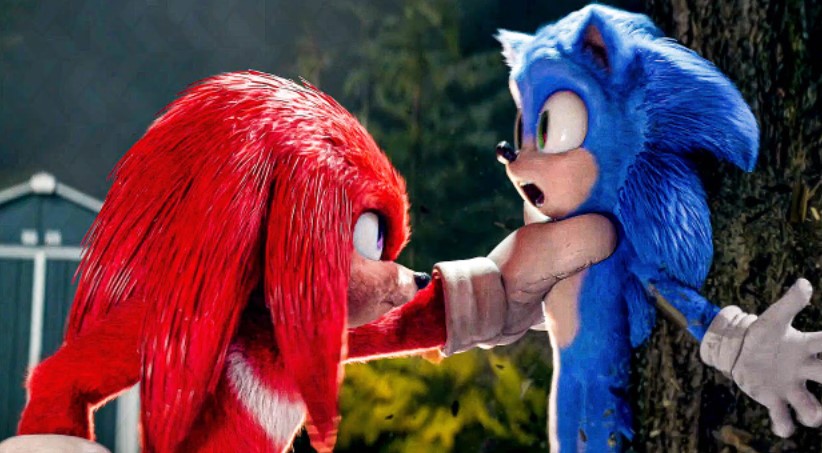 Fans love Sonic the Hedgehog 2
Updating Rotten Tomatoes, with 109 reviews, the Sonic the Hedgehog 2 Rotten Tomatoes Score is at 67%, which is better than the first movie's 63%. Likewise, the current Audience Score is also better as the sequel stands at 98% with fans, while the first movie is at 93%.
Sonic the Hedgehog 2 is now in theaters and is directed by Jeff Fowler and stars James Marsden, Ben Schwartz as the voice of Sonic, Tika Sumpter, Natasha Rothwell, Adam Pally, and Jim Carrey returning, alongside new additions Shemar Moore, with Idris Elba as the voice of Knuckles, and Colleen O'Shaughnessey as the voice of Tails.
Synopsis: The world's favorite blue hedgehog is back for a next-level adventure in Sonic the Hedgehog 2. After settling in Green Hills, Sonic is eager to prove he has what it takes to be a true hero. His test comes when Dr. Robotnik returns, this time with a new partner, Knuckles, in search for an emerald that has the power to destroy civilizations. Sonic teams up with his own sidekick, Tails, and together they embark on a globe-trotting journey to find the emerald before it falls into the wrong hands.