With director David F. Sandberg presently filming the Shazam! movie in Toronto, fans are excited about the big costume reveal for Zachary Levi.
A fan recently took to Reddit to suggest the big Shazam! costume reveal could come at the end of the month as the character made its debut back in February 1940.
However, director David F. Sandberg replied that the Shazam! movie costume reveal is not linked to the first appearance of Captain Marvel, but did offer a big clue about what the Zachary Levi costume looks like.
The reveal is not linked to that, no.

Here's something though: The suit has some similarities to his look in Justice League: War.

Once pics have been released I can tell you more about where the inspirations came from and why certain choices were made.
We see that David F. Sandberg mentions the Justice League: War 2014 animated movie, which featured the DC superheroes battling Darkseid and his minions.
Here is a look at Captain Marvel in the Justice League War movie, but bear in mind that Sandberg also said there were other inspirations, so the Zachary Levi movie version will probably look a bit different.
If I had to guess, I would guess they may reveal the Shazam! Zachary Levi costume this Summer at Comic-Con along with a teaser.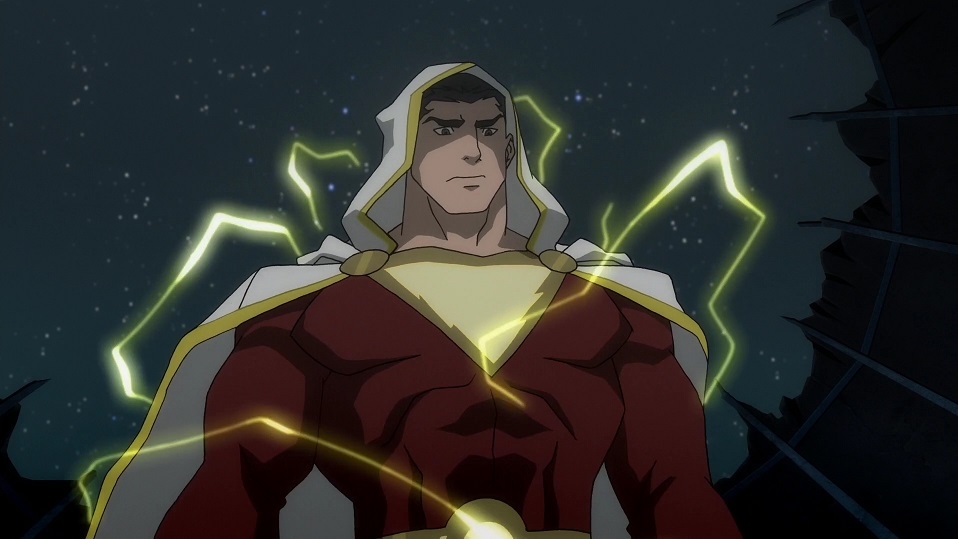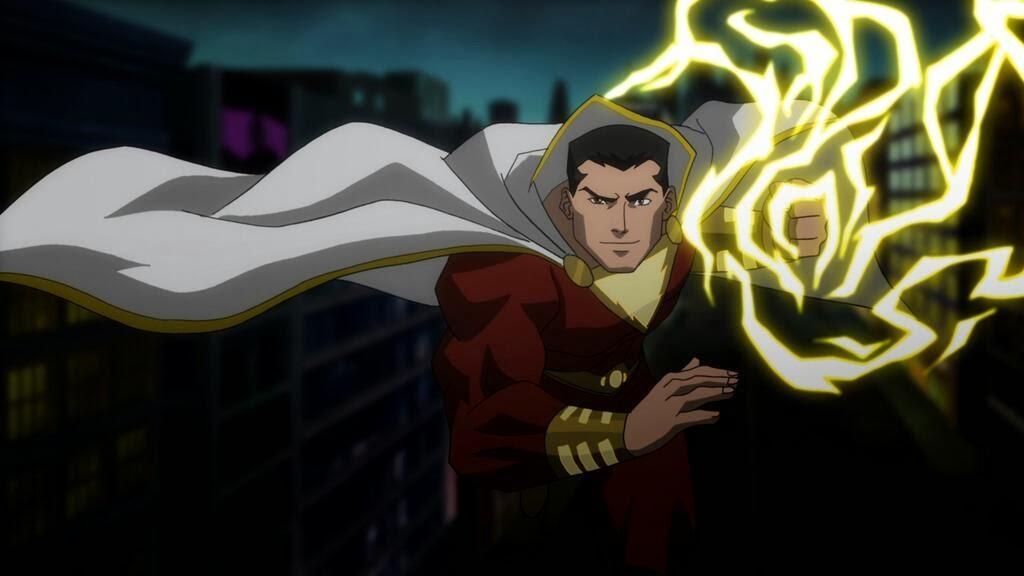 Shazam! has an April 5, 2019 directed by David F. Sandberg also starring Mark Strong in the role of Super-Villain Dr. Thaddeus Sivana, Jack Dylan Grazer ("IT") as Billy's best friend and ultimate superhero enthusiast, Freddy, part of the foster family that includes Mary, played by Grace Fulton ("Annabelle: Creation"); Darla, played by Faithe Herman (TV's "This is Us"); Eugene, played by Ian Chen (TV's "Fresh Off the Boat"); and Pedro, played by Jovan Armand (TV's "Hawaii Five-O"). Cooper Andrews (TV's "The Walking Dead") and Marta Milans (TV's "Killer Women") play foster parents Victor and Rosa Vasquez, with Ron Cephas Jones ("This is Us") as the Wizard.
We all have a superhero inside us, it just takes a bit of magic to bring it out. In Billy Batson's (Angel) case, by shouting out one word—SHAZAM!—this streetwise 14-year-old foster kid can turn into the adult Super Hero Shazam (Levi), courtesy of an ancient wizard. Still a kid at heart—inside a ripped, godlike body—Shazam revels in this adult version of himself by doing what any teen would do with superpowers: have fun with them! Can he fly? Does he have X-ray vision? Can he shoot lightning out of his hands? Can he skip his social studies test? Shazam sets out to test the limits of his abilities with the joyful recklessness of a child. But he'll need to master these powers quickly in order to fight the deadly forces of evil controlled by Dr. Thaddeus Sivana (Strong).