Zachary Levi stands revealed with his new and updated suit for Shazam! 2, Fury of the Gods, as the flick is now filming in Georgia.
It's reported the 40-year-old actor was seen in his new Shazam suit on the set Thursday afternoon in Union City, Ga.
More pics up at Just Jared.
The new suit looks to be updated in regards to the lighting bolt chest symbol, the gauntlets and the belt, with Zachary Levi looking a bit more muscular and cut in the role. The previous suit and look of the first movie looked a lot more padded, but this actually looks pretty decent. 
Update: The following video was also released:
Shazam! Fury of the Gods: Zachary Levi back in action:
The first "Shazam 2" set pics are here and we have tons of photos of Zachary Levi back in action on the set of the highly anticipated sequel: https://t.co/fzYLEw8asD

— JustJared.com (@JustJared) June 3, 2021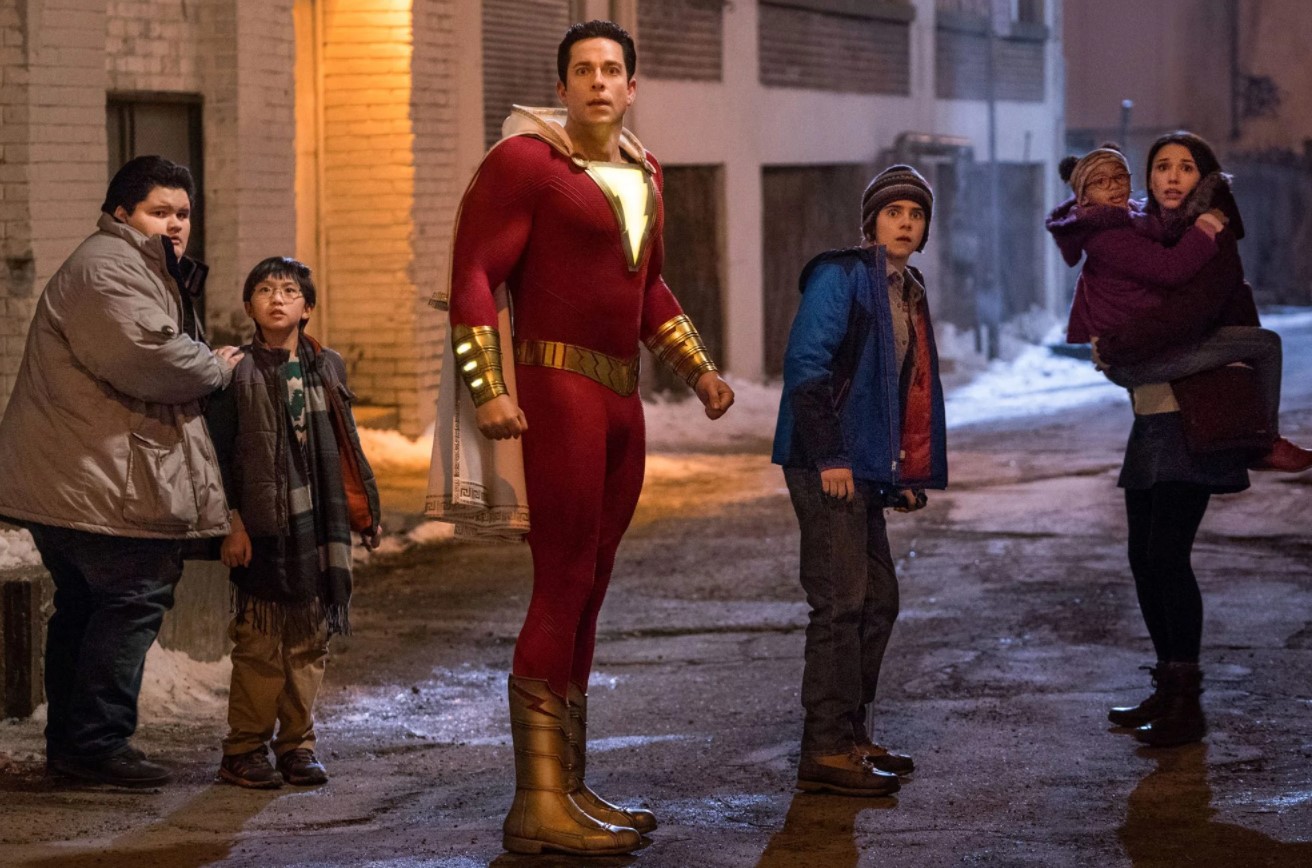 Zachary Levi stars in 'Shazam!' (2019)
Shazam!: Fury of the Gods now filming
Shazam!: Fury of the Gods is thought to have a release date sometime in 2023; David F. Sandberg is back to direct, with the flick said to also star Asher Angel and Jack Dylan Grazer, with the villains played by Helen Mirren as Hespera, Liu will play Kalypso, and Rachel Zegler is playing the third sister. 
Sandberg recently fieled questions on Twitter:
I haven't seen his suit.

— David F. Sandberg (@ponysmasher) June 3, 2021
Gyula Pados

— David F. Sandberg (@ponysmasher) May 27, 2021
Shooting means very long hours and can be very stressful and exhausting. You don't know if it will be possible to get everything you want. In post you know exactly what you have (good or bad) and you can tinker with it without much stress.

— David F. Sandberg (@ponysmasher) May 26, 2021
Things keep changing back and forth, lots of worrying, never ending discussions and meetings. With production there's no time for lengthy discussion. You just have to go go go.

— David F. Sandberg (@ponysmasher) May 26, 2021