Shazam! 2 Fury of the Gods is now filming as director David F. Sandberg confirms the start of production and that star Zachary Levi will get a new costume for the sequel.
Sandberg posted an image of a camera with a red lightning bolt symbol on his Instagram.
"Shazamcam," noted Sandberg.
In the comments, a fan questioned, "Is Zack getting a new suit?"
Sanberg confirmed, "Yes."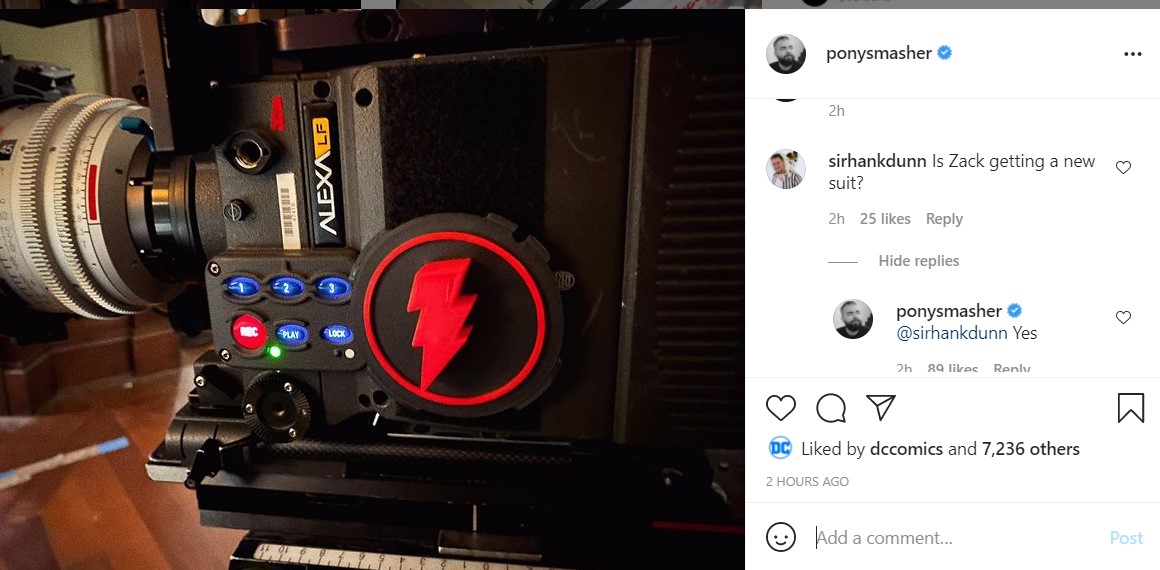 Zachary Levi getting a new Shazam! costume
Regarding the new costume which has yet to be revealed, back in January of 2018 a new image surfaced on the cover of Previews which was tweaked to better resemble Sandberg's vision before it hit screens in theaters so we'll have to wait and see what the update version looks like for the sequel.
"Making suits is hard. Like painting a room you can look at little swatches all day but you won't really see the effect until it's done," said Sandberg. "The color of the finished suit didn't look quite as expected in some lights (particularly daylight) which is on me since I decided to change fabric very late in prep and there wasn't time for as many tests. I figured we'd just have to tweak it in post. The first image released though unfortunately didn't have any post-production done to it. That was right as we were putting the trailer together. I figured since that image was out there perhaps we shouldn't stray too far from it in the trailer. Might be confusing. This image is closer to what I'm going for, but it's all still a work in progress and we'll see where we end up. No images (or the trailer) have the finished bolt effect either (it's not going to be an extreme effect or anything but it's not just a simple glow)."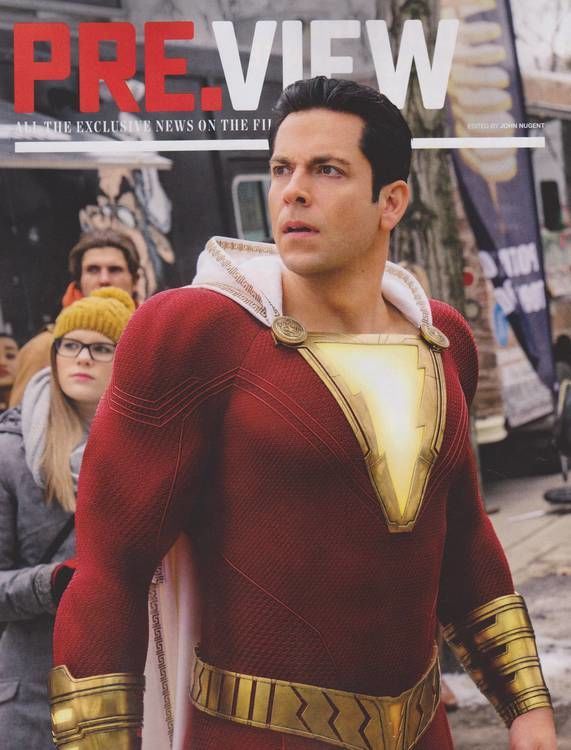 Shazam! Fury of the Gods is said to get released in 2023.
The first flick was released in April of 2019 and brought in over $365 million and also starred Mark Strong, Asher Angel, Jack Dylan Grazer, Grace Fulton, Djimon Hounsou, Faithe Herman, Ian Chen, Jovan Armand, Cooper Andrews, Marta Milans, John Glover, Adam Brody, Meagan Good, Michelle Borth, Ross Butler, D.J. Cotrona, and Ethan Pugiotto.