Shazam: Fury of the Gods has cast a villain in the form of Helen Mirren who will play Hespera, a daughter of Atlas.
The character doesn't look to be based on anything from the DC Comics (that I could find) but seems to be based on Greek mythology which fits with the title of the movie, "Fury of the Gods."
In Greek mythology, the Hesperides are the daughters of the Titan, Atlas, who guard the golden apples, and one of the labors of Hercules is to steal the golden apples from the Garden of the Hesperides.
How this could tie into Shazam! 2 could be that since one of Shazam's powers stems from Hercules – the "h" in Shazam stands for the "strength of Hercules" – and it's also been said there will be three sisters in the movie, maybe Shazam ticked off a god or two and runs into the Hesperides sisters for some reason.
So Helen Mirren (Fast and Furious, The Queen, The Audience) looks to be playing one of the Hesperides as Hespera, with Rachel Zegler (West Side Story) playing another sister, and the third yet to be cast.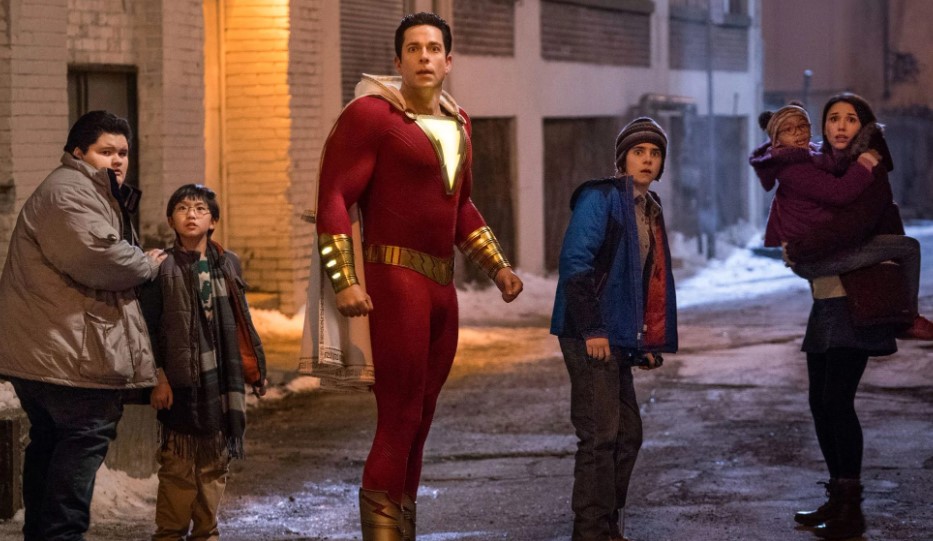 Zachary Levi will be back for Shazam! 2
While the first Shazam! featured the post-credit scene teasing Mister Mind, so far it doesn't seem as if Fury of the Gods has anything to do with the mind-controlling worm from Venus, though interestingly enough the Hesperides get their name from the origin of the name Hesperus, the evening star, which is the planet, Venus.
Zachary Levi is also confirmed to be back as the titular character, with Asher Angel said to be back as Billy Batson. IMDb also lists Jack Dylan Grazer as Freddy Freeman, Adam Brody as Super Hero Freddy, Marta Milans as Rosa Vasquez, and Faithe Herman as Darla Dudley.
David F. Sandberg is directing from a screenplay by Henry Gayden. Peter Safran is producing through The Safran Company.
The flick is due out June 2, 2023.
(via Deadline)