Director David F. Sandberg reveals a first look at the Shazam! family cast and their new costumes on social media as filming on the sequel, "Fury of the Gods," continues.
"Don't know how long we can keep the new suits from leaking so here's a pic I took the other day," Sandberg tweeted Monday.
In addition to the new costumes, Grace Fulton is revealed to be playing her superpowered counterpart, Mary Marvel, which makes sense as Mary is an adult.
"Yes, Grace now plays both parts. But her hair and makeup is slightly different when she's super so nobody will ever recognize her. Hey, it works for Wonder Woman!" Sandberg tweeted in response to questioning.
Below you can also check out the costumes from the first movie and compare them where the major difference is the texture of the suits.
Zachary Levi also added on his Instagram, "Squad GOOOOOOOLLLLLLLz!!! #shazamily #levelup #levelupleveluplevelup."
Shazam: Fury of the Gods has a June 2, 2023 release starring Zachary Levi as the titular character, Asher Angel as Billy Batson, Jack Dylan Grazer as Freddy Freeman, with the villains played by Helen Mirren as Hespera, Liu will play Kalypso, and Rachel Zegler is playing the third sister. Grace Fulton plays Super Hero Mary, Adam Brody plays Super Hero Freddy, Meagan Good as Super Hero Darla, Ross Butler as Super Hero Eugene, and D.J. Cotrona as Super Hero Pedro.
Shazam! 2 family: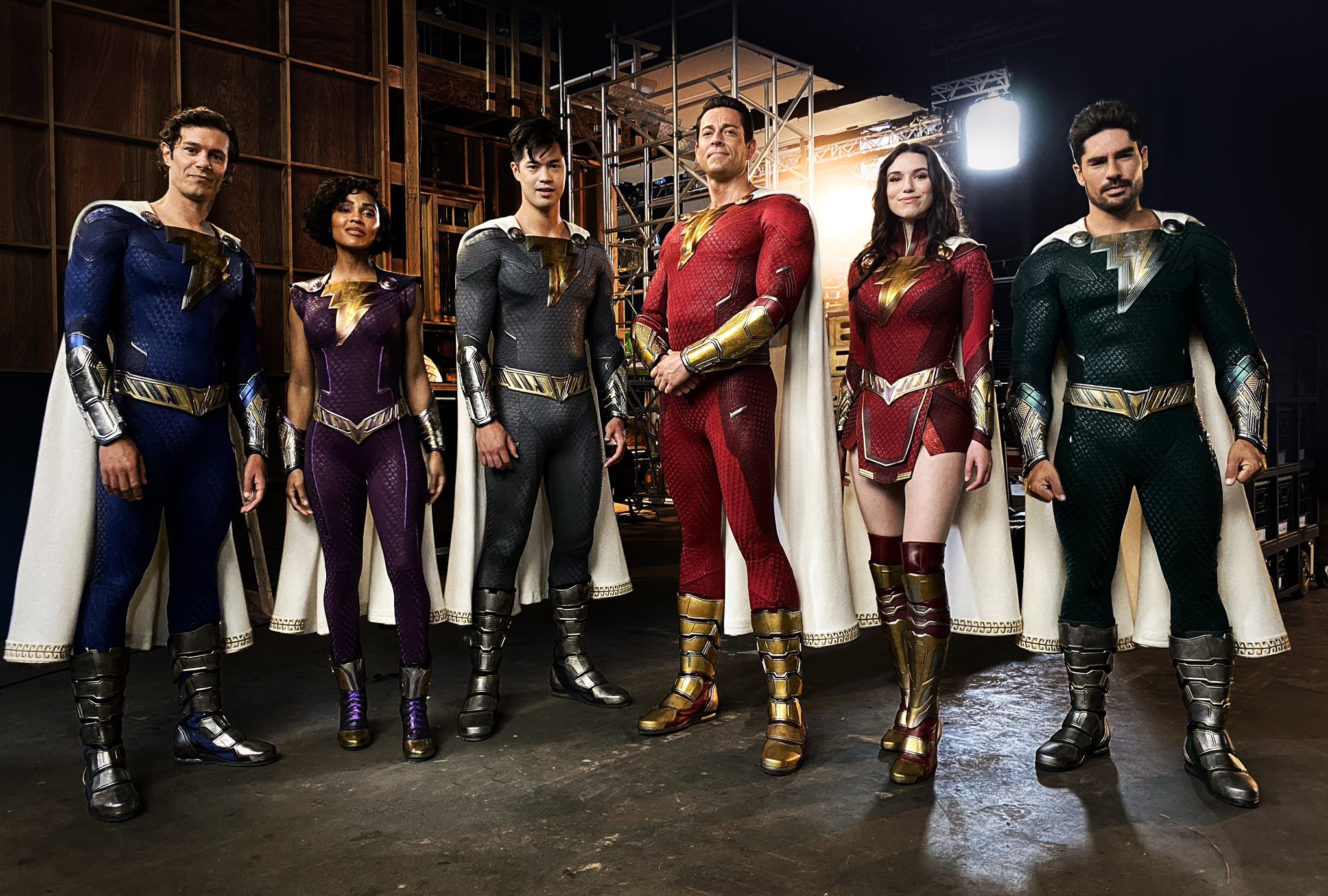 Shazam! (2019) family: