It's claimed that Marvel's Secret Invasion series has a release date as June 21st is listed on the Disney Plus website.
A screenshot has hit social media with the claim; however, a quick check of the Disney Plus website still says "coming soon" and Marvel.com lists the release date as "Spring 2023."
If that June 21 release date holds true, that actually means Secret Invasion will be released on the first day of Summer, so as it is known Disney has delayed the release of Marvel projects, that new release date fits, and the release date news could also mean a new trailer could be dropping soon as well.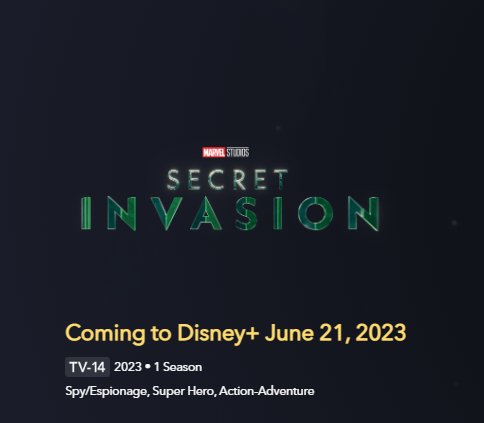 Update: Looks like Disney Plus has yanked the listing but Redditors picked up on details including the show is listed to be six episodes and features the following cast:
Samuel L. Jackson as Nick Fury
Ben Mendelsohn as Talos
Cobie Smulders as Maria Hill
Kingsley Ben-Adir as Gravik
Emilia Clarke as Abigail Brand
Olivia Colman as Sonya Falsworth
Martin Freeman as Everett K. Ross
Don Cheadle as James "Rhodey" Rhodes
Dermot Mulroney as United States President Ritson
Undisclosed Roles: Killian Scott, Christopher McDonald, Carmen Ejogo, and Charlayne Woodard
The entire Disney Marvel catalog on Disney Plus now lists every show as "coming soon," and Disney also pushed back The Marvels from a big Summer blockbuster release to November.
I believe Secret Invasion was originally said to have an early Spring release and Loki Season 2 a Summer release, so Loki Season 2 could be released later in the Summer or even possibly now sometime in the Fall.
Due to Kevin Feige's approach to Phase 4 not doing all that well and with Marvel's Ant-Man and the Wasp: Quantimania bombing big time with fans and at the box office, Disney CEO Bob Iger has said Disney is taking a careful look at Marvel (and Star Wars), and just as Disney did following the failures of The Last Jedi and Solo, the number of Marvel projects released is getting slowed down.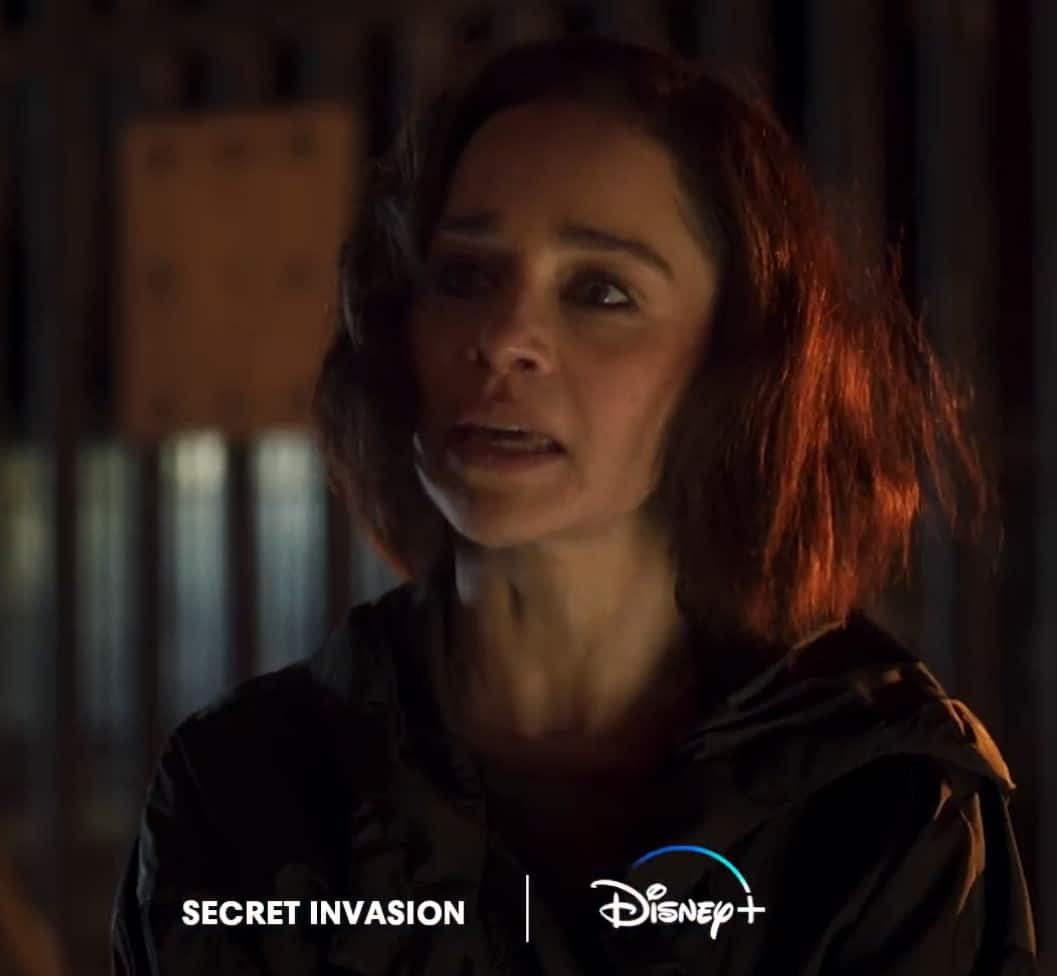 What is Secret Invasion about?
Per the official info:
Secret Invasion stars Samuel L. Jackson as Nick Fury and Ben Mendelsohn as the Skrull Talos—characters who first met in Captain Marvel. They are joined by Kingsley Ben-Adir, Emilia Clarke, and Olivia Colman. The crossover event series showcases a faction of shapeshifting Skrulls who have been infiltrating Earth for years. Don Cheadle will also be reprising his longtime role as Colonel James "Rhodey" Rhodes.
Watch the trailer: