Robert Downey Jr. is once again rumored to be back at Marvel involved with a Disney Plus series.
A rumor surfaces on Instagram, which was actually first rumored last September, that offers Robert Downey Jr. has re-signed with Marvel Studios on a Disney Plus Ironheart series.
It's said Robert Downey Jr. will be providing the voice of an AI (Artificial Intelligence) for Ironheart, similar to Paul Bettany as JARVIS and Dawn Michelle King as EDITH.
In the Marvel Comics, Ironheart is a black teenage girl who steals Iron Man's tech and becomes Ironheart, with, for some reason, Tony Stark letting a 15-year-old girl retain the technology.
Similar to Captain Marvel and Ms. Marvel, Ironheart is a PC SJW replacement character who isn't at all popular and has never been able to keep a title for that long.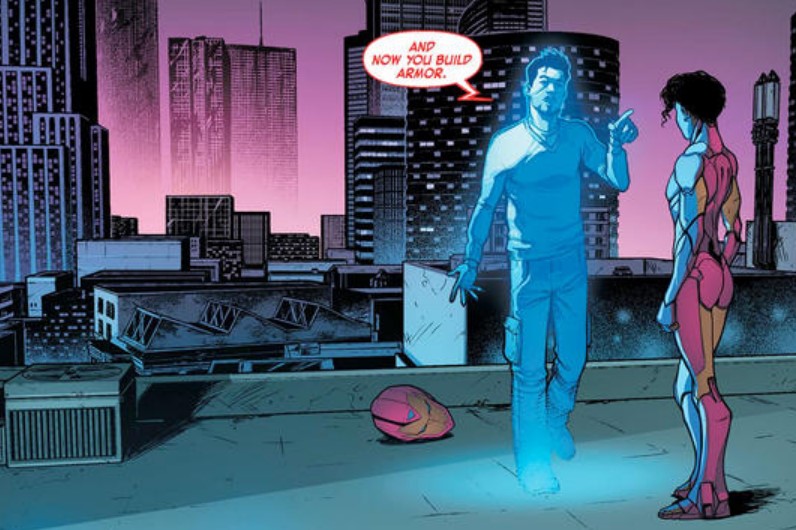 Robert Downey Jr. and Ironheart makes zero sense
As I also said in my previous article, it makes zero sense for Tony Stark to let a 15-year-old teenage girl keep and use his technology – the akin of a weapon of mass destruction – which makes Ironheart basically a child soldier.
Interestingly enough, Marvel Comics recently announced a new event surrounding Ms. Marvel and the "new" New Warriors where the government creates a new law banning teenage child superheroes unless they are mentored by an adult superhero.
I think that sort of makes sense if only the teenage superhero doesn't have a choice of having powers, i.e. Spider-Man, but in the case of Ironheart, she has no powers but steals Tony Stark's tech; at least, in this case, it would make more sense to simply take away Tony's tech from the irresponsible youth who stole the tech in the first place.
Kevin Feige and his Phase 4 plans are all about political correctness and SJW (if it still happens), so I wouldn't be surprised if Feige did go with an Ironheart series.
Regarding the involvement of Robert Downey Jr., I also wouldn't doubt it as characters like Captain Marvel, Ms. Marvel, Ironheart, etc., need more popular characters to help sell them to the audience, with Robert Downey Jr. obviously as the most popular actor in the MCU equating to a large number of views on Disney Plus.
We can also add that Robert Downey Jr.'s recent flick, Dolittle, flopped big time at the box office, so he might want to return to Marvel where he has a guaranteed pay day.
Robert Downey Jr. coming back as an AI in Ironheart obviously also wouldn't affect what happened with his death in The Avengers: Endgame, because his return would just be a computer program.