Amazon Prime Video has released the Upload Season 2 trailer which stars Robbie Amell who is known for The Flash, Code 8, and Resident Evil: Welcome to Raccoon City.
"Looks like Lakeview got a few upgrades this season," teases the video description.
Robbie Amell plays Nathan Brown whose soul has been "uploaded" to a virtual afterlife following having died.
Season 2 is described as:
Season 2 picks up with Nathan at a crossroads in his (after) life. His ex-girlfriend Ingrid has unexpectedly arrived to Lakeview hoping to strengthen their relationship, but his heart still secretly yearns for his customer service angel Nora. Meanwhile Nora is off the grid and involved with the anti-tech rebel group "The Ludds." The upcoming season is filled with new near-future concepts, including Lakeview's newest in-app digital baby program, called "prototykes," and other satirical glimpses of the technological advances and headaches to come.
Upload premiers March 11 on Prime Video with a seven-episode second season and also stars Andy Allo as Nora, Kevin Bigley as Luke, Allegra Edwards as Ingrid, Zainab Johnson as Aleesha, Owen Daniels as A.I. Guy, and Josh Banday as Ivan, and Andrea Rosen as Lucy.
Upload Season 2 trailer: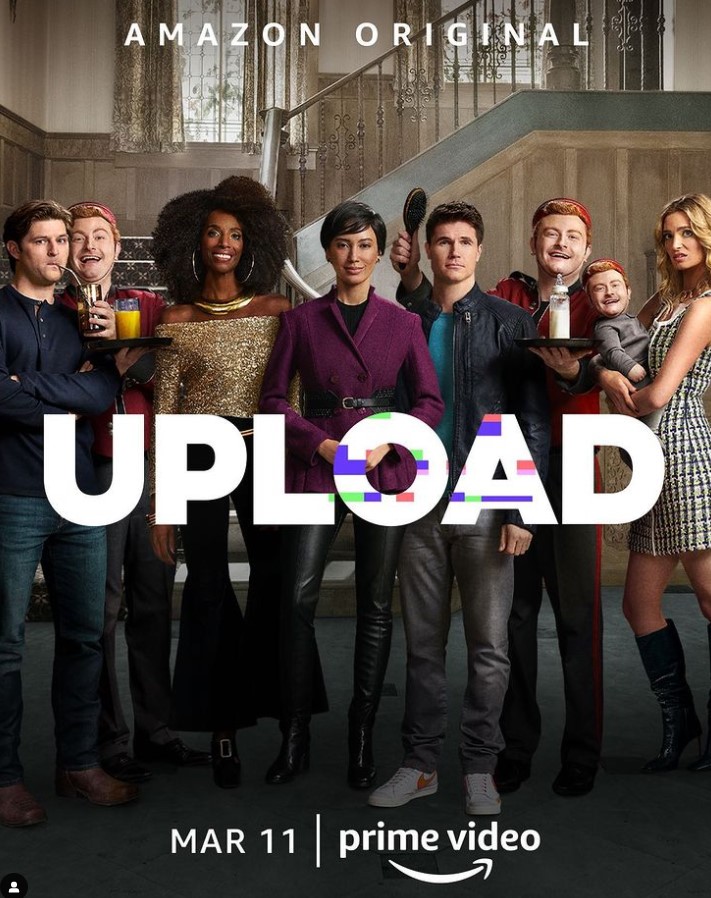 (via Deadline)