Rob Liefeld, known for Deadpool and X-Force, has unleashed a super cool proof of concept trailer for his Bloodstrike movie which adapts the comic book of the same name.
The teaser trailer showcases proof-of-concept footage from his much-anticipated Extreme Universe project, Bloodstrike.
Rob Liefeld has been a trailblazer in the comic book industry, leaving an indelible mark on the medium with his memorable characters and revolutionary storytelling. His creations, including the beloved Deadpool, have achieved both critical acclaim and immense popularity, earning him a dedicated global fan base.
The exclusive R-rated footage, which dropped on Liefeld's personal Instagram account (watch below), offers a tantalizing and bloody glimpse into the vivid world of his renowned Bloodstrike comic book series.
Adapted, and directed by the critically acclaimed award-winning stunt coordinator Phillip J. Silvera (Deadpool, Deadpool 2, and Marvel's Daredevil), the surprise release of Bloodstrike footage has whet the appetites of fans, leaving them eager to witness the transformation of his beloved characters into the cinematic realm.
The Extreme Universe, a highly-anticipated venture from the creative mind of Liefeld, promises to be a new frontier in the world of comic book adaptations, bringing his imaginative characters to life in a way that fans have longed for. Stay tuned to Liefeld's social media for further information.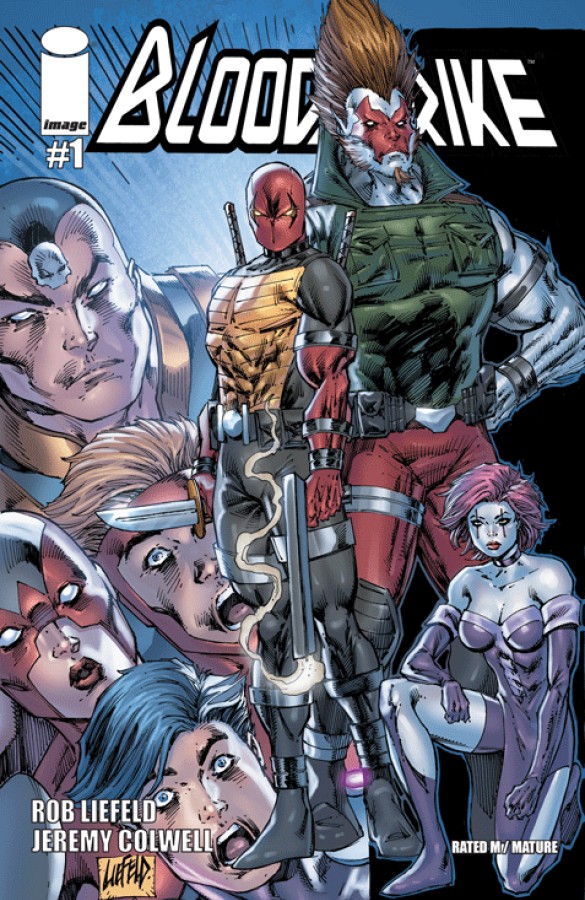 Working towards a cinematic experience
"BLOODSTRIKE! – PROOF OF CONCEPT. When taking a comic book from page to screen there are always hurdles, screenplay, screenwriters, talent that attach and move on. It gets old really fast. I have waited to connect with a director with the same zeal for the material, someone who can nurture it to the finish line, be a true partner in the process," posted Liefeld.
Liefeld continued, "I met Phil Silvera on the first Deadpool film. He had just completed his work on Daredevil seasons 1 & 2, the architect of those great hallway battles. He was stunt coordinator as well as second unit director on Deadpool and he expressed his immediate and overwhelming knowledge of all things comic books to me."
Liefeld added, "Phil had been there at the beginning of my own career and expressed his passion for my library of Extreme characters, there was one that stood out above all the rest, Bloodstrike. He told me we were going to make a film together and he meant it. During the pandemic we got serious and he said he had a few jobs he had to complete before he could turn his full attention to Cabbot and the boys at Project Born Again. He promised he would create and direct a proof of concept for Bloodstrike, showing me his exact approach.
"Here is your first glimpse of Bloodstrike as we work our way towards a cinematic experience," revealed Liefeld. "A POC shows the world & its characters for the interested parties looking to jump on board. Watching this amazing footage only reaffirmed that Phil Silvera is the talent to bring this to glorious live action.
"I promise to take all of you on this journey as we build our Bloodstrike film together," said Liefeld. "The casting, the studio, the script, I'll give you the updates as it comes together. I'm so tired of hearing about deals, even my own, I'd rather show you what it's going to look like. This is just a tease of what lies ahead. I am dedicated now more than ever to bringing my Extreme catalogue to life with talented partners like Phil, and this is just the beginning."
Recommended reading. pic.twitter.com/I287Tvt1yZ

— robliefeld (@robertliefeld) October 12, 2023
Watch the trailer: