Jon Favreau teases the classic Star Wars droid, R5-D4, for The Mandalorian Disney Plus streaming service series.
"THESE ARE THE DRIODS WERE LOOKING FOR..!!" Favreau posted on Instagram.
In Star Wars lore, R5-D4 was called "Red" by Luke Skywalker and was one of the droids Luke and Uncle Owen were going to buy from the Jawas in A New Hope; however, R5-D4 malfunctioned, which saw Luke choose R2-D2 instead. So it seems we'll find out a little bit about the history of R5-D4 prior to being with the Jawas. In non-canon, there is a story about R2 and R5 prior to getting sold to Luke where R2 convinces R5 he is on a mission to save the galaxy, so R5 fakes the malfunctioned motivator problems so Luke chooses R2 in its place.
Jon Favreau also teased the bounty hunter droid, IG-88B.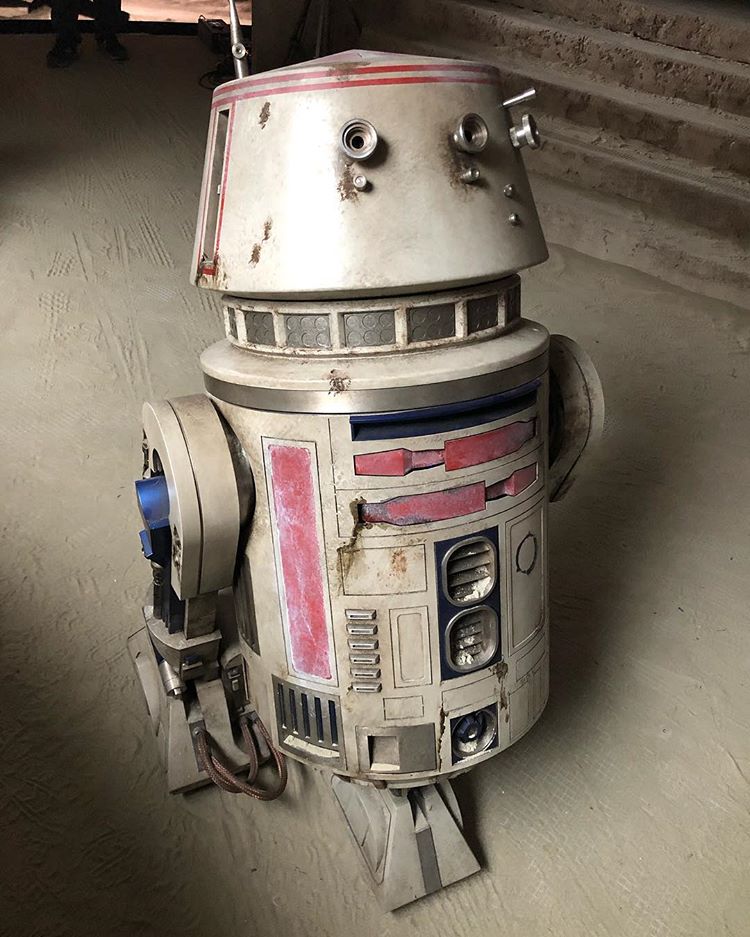 The Mandalorian is written and executive produced by Jon Favreau, with Dave Filoni (Star Wars: The Clone Wars, Star Wars Rebels) directing the first episode and serving as executive producer alongside Kathleen Kennedy and Colin Wilson. Additional episodic directors include Deborah Chow (Jessica Jones), Rick Famuyiwa (Dope), Bryce Dallas Howard (Solemates), and Taika Waititi (Thor: Ragnarok). The Mandalorian stars Pedro Pascal (Narcos) in the title role as a lone Mandalorian gunfighter, alongside Gina Carano (Deadpool), Giancarlo Esposito (Breaking Bad), Emily Swallow (Supernatural), Carl Weathers (Predator), Omid Abtahi (American Gods), Werner Herzog (Grizzly Man), and Nick Nolte (Warrior).
The highly-anticipated series will be exclusive to Disney+, The Walt Disney Company's upcoming direct-to-consumer streaming service, which is set to launch in the U.S. in late 2019.