Merry Christmas and Happy Holidays from Jon Favreau and Star Wars The Mandalorian!
Favreau took to Instagram to wish everyone a Merry Christmas with the following image of the IG-88 Bounty Hunter.
In Star Wars canon, the IG-88 bounty hunter, aka IG-88B, is a Phlutdroid, a rogue, deadly assassin droid that was hired by Darth Vader to track down the Millennium Falcon and her rebel crew along with the other bounty hunters in Empire Strikes Back. IG-88 followed his chief rival, Boba-Fett, to Cloud City in search of the Rebels, but failed when Boba Fett discovered the assassin droid was following him and left him for scrap. Boba Fett then went on to capture Han Solo.
Back in 2015, the designer of IG-88 told StarWars.com, "IG-88 was never going to be more than a filler for the now infamous bounty hunter Lineup. I decided we needed a real dirty, evil, and vicious bot. Like the bounty hunters of old. Lots of weapons and protection. Dark and oily. So we made him big– 7'8″ish tall. Had to drop him down a level on set to get him in shot. Lean, but strong. In short, a killer. We started with the head. Then with all the bits, we had the rest. It just came together to us until was just right. No, some of the grown-ups were not taken with the idea. It was taking a different direction from the other bots, but I thought it should. And when someone said, 'I don't think you would find a robot like that on a spaceship,' my reply was, 'You would on mine.' The rest is history."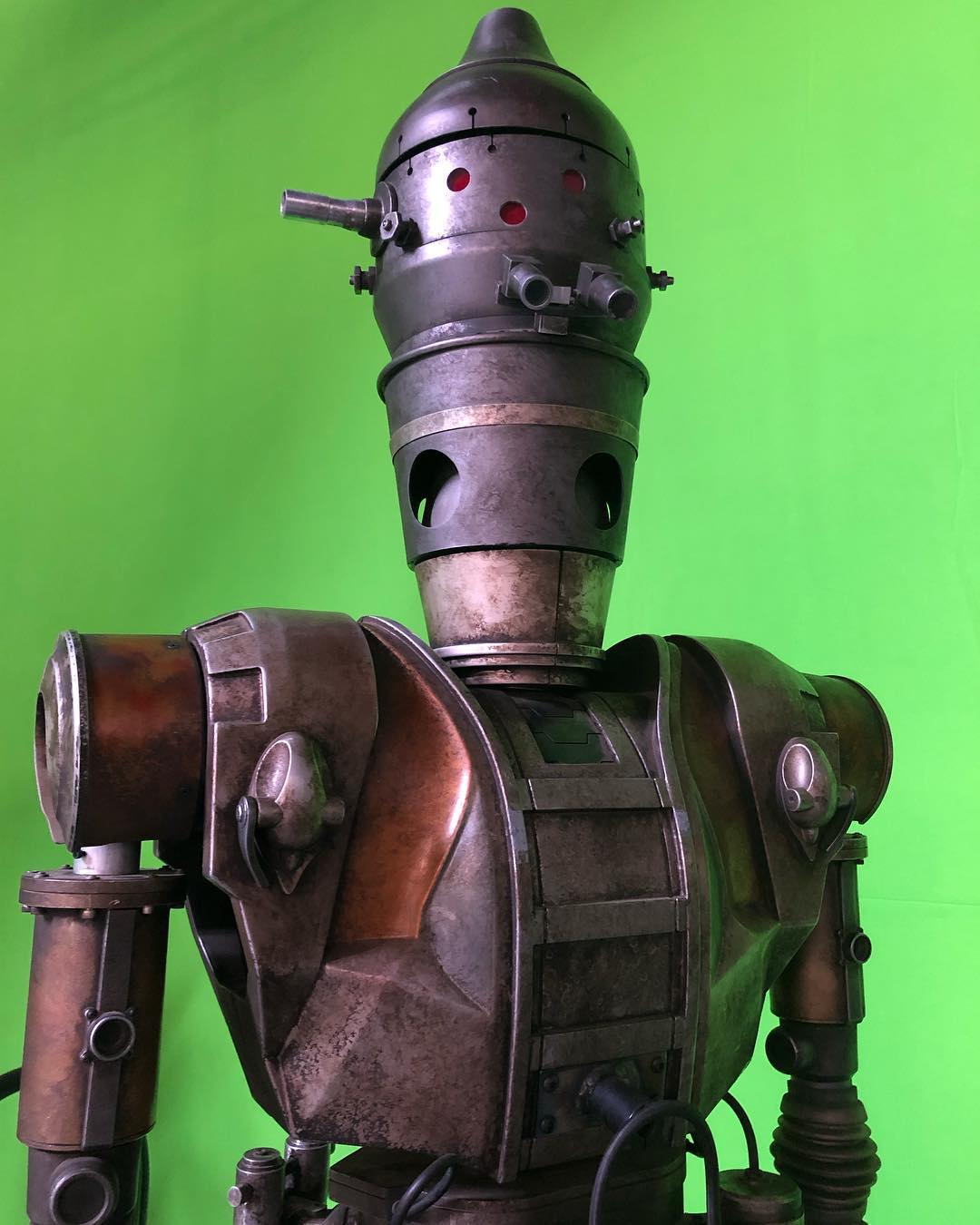 From Empire Strikes Back: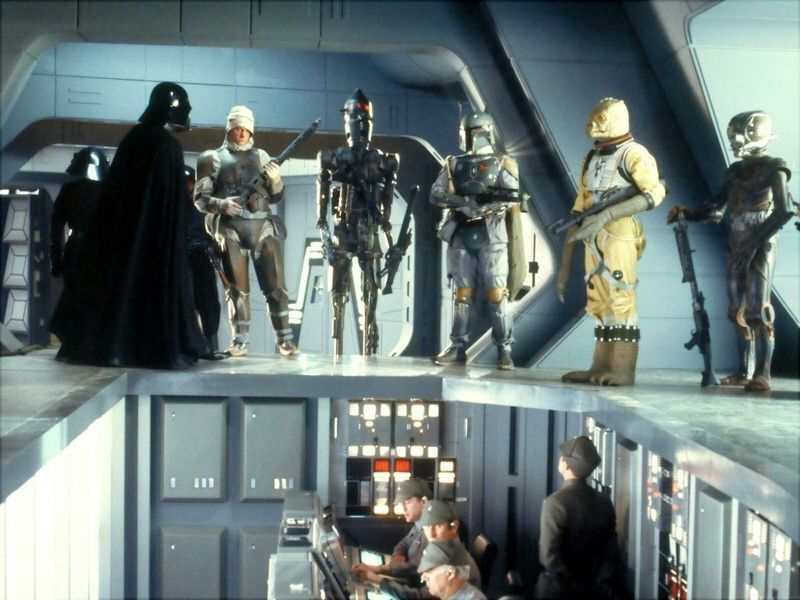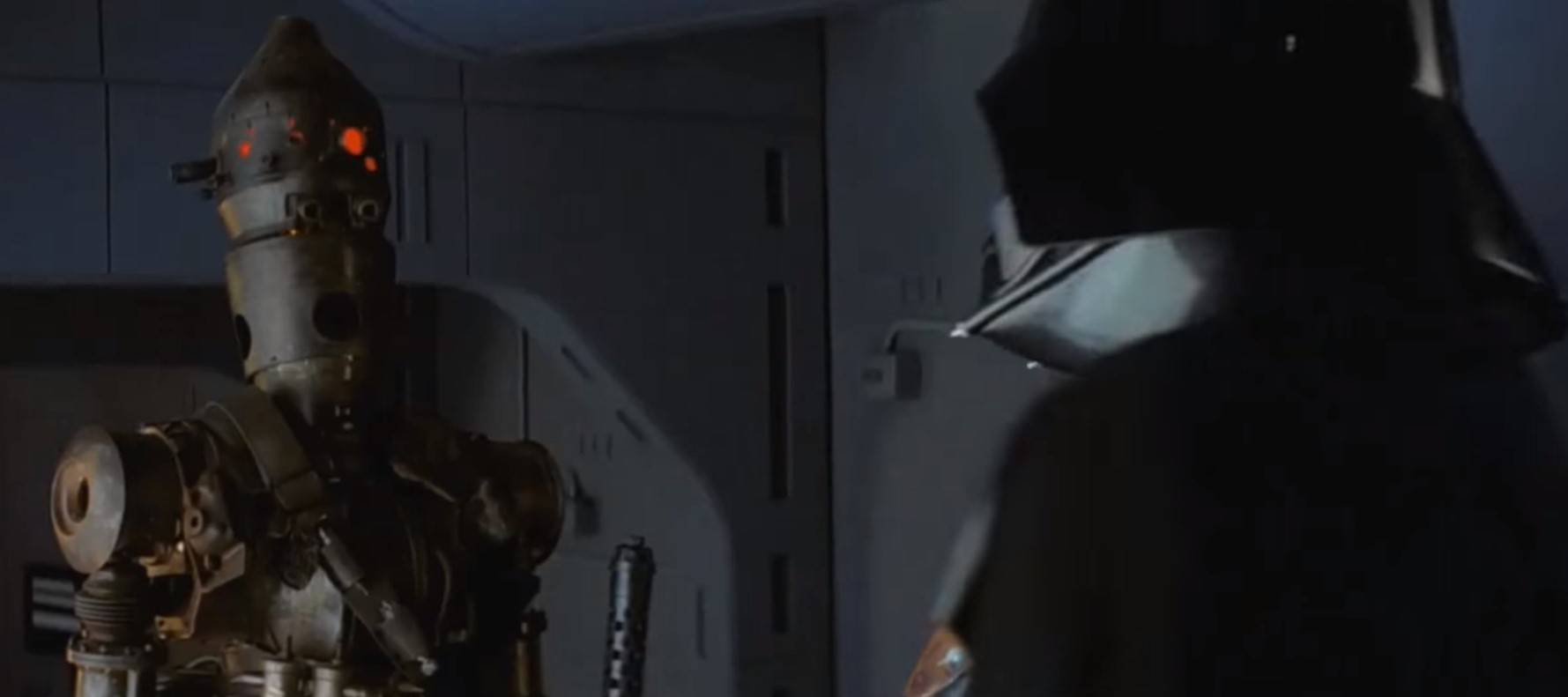 Currently in production, The Mandalorian is written and executive produced by Jon Favreau, with Dave Filoni (Star Wars: The Clone Wars, Star Wars Rebels) directing the first episode and serving as executive producer alongside Kathleen Kennedy and Colin Wilson. Additional episodic directors include Deborah Chow (Jessica Jones), Rick Famuyiwa (Dope), Bryce Dallas Howard (Solemates), and Taika Waititi (Thor: Ragnarok). The Mandalorian stars Pedro Pascal (Narcos) in the title role as a lone Mandalorian gunfighter, alongside Gina Carano (Deadpool), Giancarlo Esposito (Breaking Bad), Emily Swallow (Supernatural), Carl Weathers (Predator), Omid Abtahi (American Gods), Werner Herzog (Grizzly Man), and Nick Nolte (Warrior).
The highly-anticipated series will be exclusive to Disney+, The Walt Disney Company's upcoming direct-to-consumer streaming service, which is set to launch in the U.S. in late 2019.