With the Marvel TV shows getting canceled including Daredevil, it's no surprise in learning that Punisher Season 2 has tanked in terms of viewership. It probably also doesn't help that Season 2 is simply awful and a huge disappointment for fans of the first season and the character.
According to analytics firm Jumpshot (via Business Insider), viewership for Punisher Season 2 is down a whopping 40% from its first to second season weekend premieres.
But get this, according to the firm, the drop is not as bad as that of the recent seasons of Daredevil, Luke Cage and Iron Fist, which suffered 60% drops in viewership. According to the firm's data, viewership for Luke Cage and Iron Fist in their first weekends dropped 63% and 69% from their first to second seasons, respectively. Daredevil is said to have dropped 61% from its second to the third season.
Following the premiers of the latest seasons of the aforementioned shows, Netflix was quick to announce cancellations, but none has come yet for Punisher. While the article offers Punisher has a glimmer of hope at returning to Netflix, it seems a stretch the show will make a comeback as the Marvel TV shows seem to be done for at Netflix.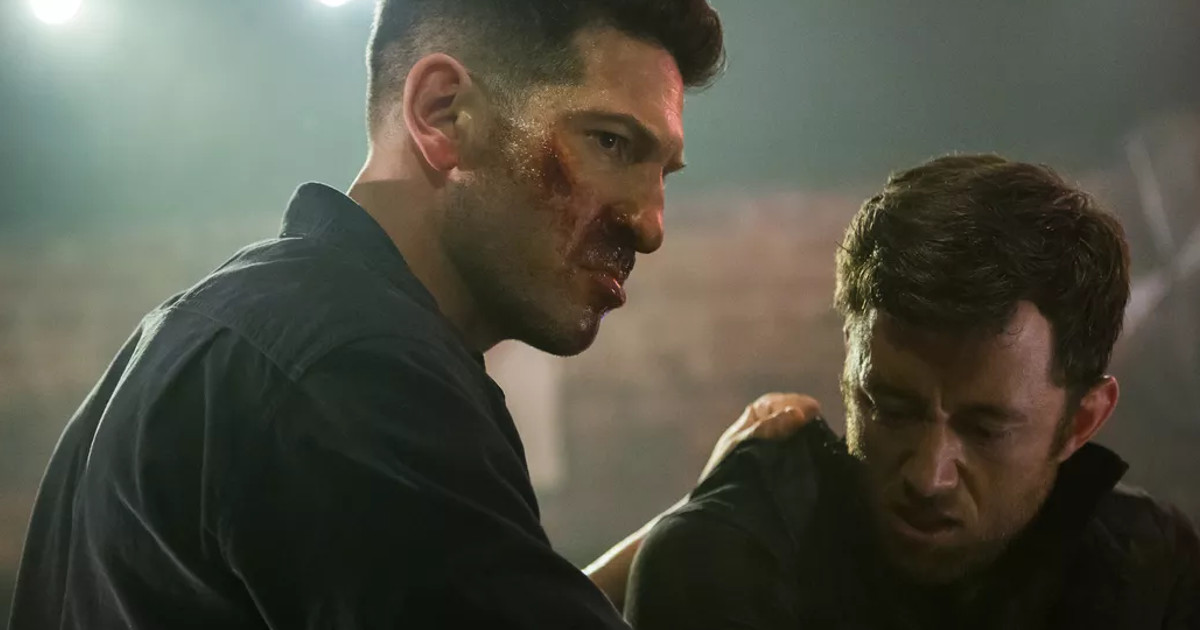 Disney is launching new Marvel Studios shows on their upcoming Disney+ streaming service which is based on the characters from their movies and not a part of Marvel TV. Different reports offer that Netflix canceled the Marvel TV shows because of viewership, or because of creative differences with Marvel TV over wanting to cut down the number of episodes, while it has also been rumored it was Marvel (or Disney) themselves that canceled the shows.
Regarding my thoughts on Punisher Season 2, I was a big fan of the first season and love Jon Bernthal's portrayal of Frank Castle and his respect for the police and military; however, while the first episode of Season 2 was exceptional, it has been all downhill from there as the writing on the series is simply atrocious. While speaking with Jimmy Kimmel about how he injured his hand while doing a stunt, Jon Bernthal even laughed at the show's writing when it called for the Punisher to throw a bar stool at goons who were shooting at him with automatic weapons. "I don't know. I didn't write it, but that's what they got, right," he said. Another huge problem (there are many) is the look of Billy Russo's face as it is nothing like the comics (Jigsaw), and it was a big mistake to bring Punisher back to NYC in the story (I could go on and on).
Bernthal recently commented on the Marvel TV shows getting canceled at Netflix and said he was okay with it.