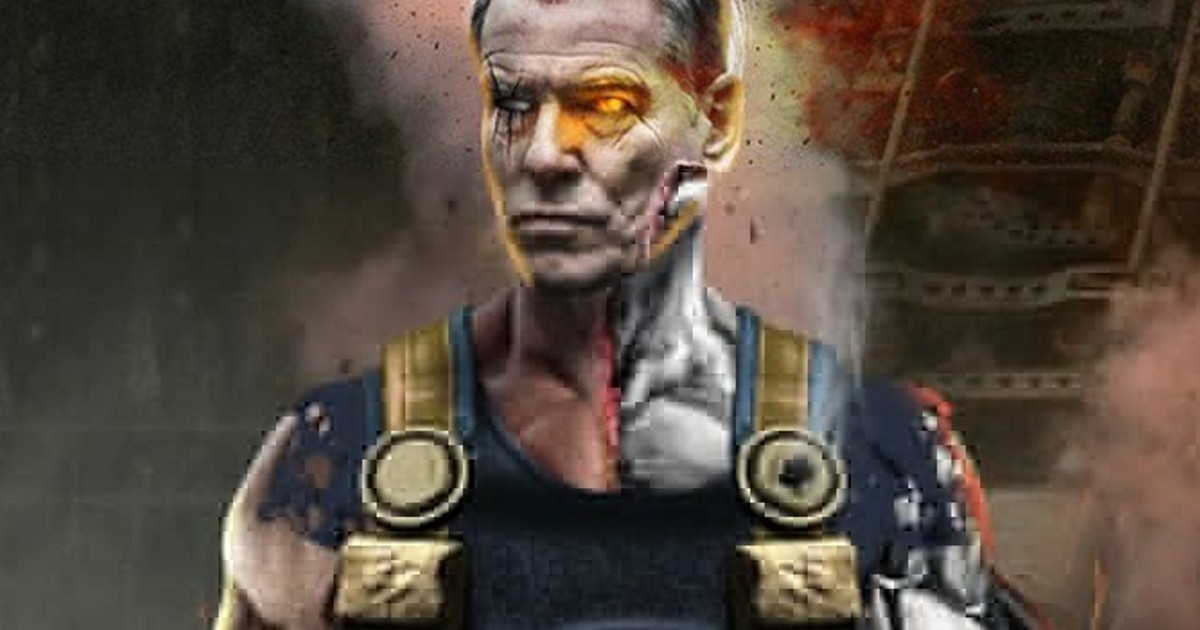 With the time travelling mutant Cable set to appear in Deadpool 2, there is a long list of potential actors for the gig.
It was thought one of those actors might have been Pierce Brosnan, as a photo of the actor was posted to social media also featuring Deadpool star Ryan Reynolds and Logan star Hugh Jackman (see below).
Pierce Brosnan recently appeared on Jimmy Kimmel and explained how the photo came about, which unfortunately has nothing to do with Pierce Brosnan playing Cable in Deadpool 2.
"Not true. Nothings come my way, yet. It's completely made up. We were sitting, waiting for a plane, the three of us, and the guy said, 'Quick, let's get a photograph,' and [I] jump in the middle and Mr. Reynolds said, 'Let's do Three Wise Monkeys.' [We] put it out there and it went viral. I don't lie. They know where to find me, it's just fabricated."
The current top contender said to possibly play Cable in Deadpool 2 is Michael Shannon, and also Brad Pitt has been approached for the role.
Fans have also thrown other names out there including: David Harbour, Russell Crowe, Pierce Brosnan, Ron Perlman, Liam Neeson, Kevin Nash and Dolph Lundgren. Stephen Lang also recently eliminated himself from the list of contenders.