Disney+ has released a new trailer for the upcoming Percy Jackson and The Olympians series coming to the streaming service.
The footage below shows off the titular character discovering his origins, as Percy is the son of the god, Poseidon.
The series premiers with the first two episodes on Wednesday, Dec. 20.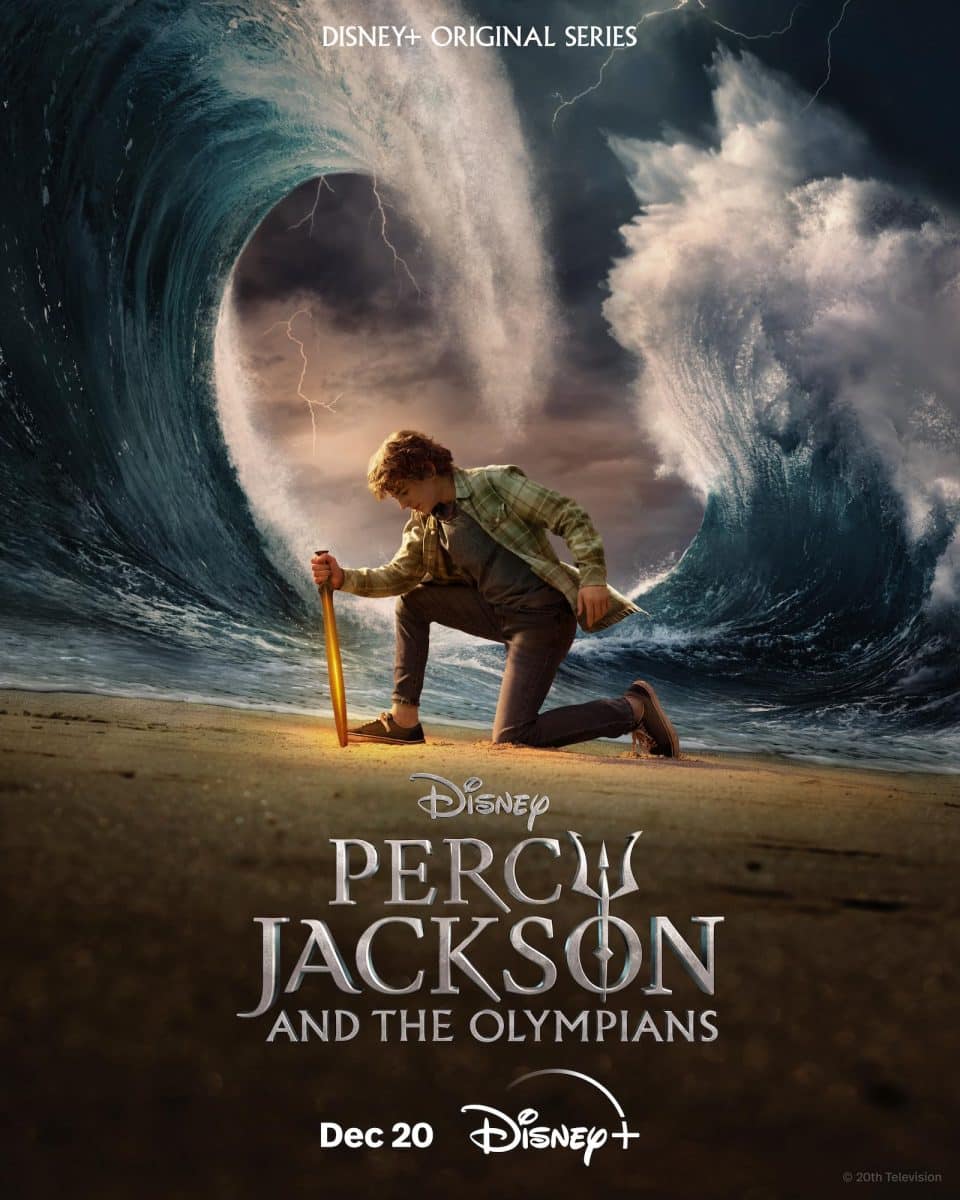 What is Percy Jackson and The Olympians about?
Percy Jackson & The Olympians tells the fantastical story of a 12-year-old modern demigod, Percy Jackson, who's just coming to terms with his newfound supernatural powers when the sky god Zeus accuses him of stealing his master lightning bolt.
Now Percy must trek across America to find it and restore order to Olympus.
The series stars Walker Scobell as the titular character, with Virginia Kull as his mother, the late Lance Reddick plays Zeus, and also starring includes Lin-Manuel Miranda, Megan Mullally, Toby Stephens, Jason Mantzoukas, Jay Duplass, Glynn Turman, Adam Copeland (WWE's Edge), Charlie Bushnell, Dior Goodjohn, Jessica Parker Kennedy, Olivea Morton, Suzanne Cryer, Timm Sharp, and Timothy Omundson.
Author and creator Rick Riordan worked closely with the creative team and showrunners Jon Steinberg and Dan Shotz on the series.
"We have been involved in the series since its inception, since the very, very earliest conversations about what a new Percy adaptation might look like, how it would be sketched out, whether it would be episodic," Riordan said in a recent interview.
He added, "So, I feel comfortable telling fans of the books who have been waiting — in some cases, decades — for this kind of faithful adaptation, that this is the one you've been waiting for. We are involved and I think you're gonna love it."
Watch the trailer: