It's claimed the reason the Star Wars: Rogue Squadron movie isn't happening is because Patty Jenkins parted ways with Disney over creative differences.
The report comes from former Hollywood Reporter editor Matthew Belloni in an article titled "It's Time to Take 'Star Wars' Movies Away from Kathy Kennedy" at Puck.news where it's said things went sour because of "dreaded creative differences" as "Jenkins couldn't agree on the script with Lucasfilm executives, including senior V.P. Michelle Rejwan."
It's noted that having creative differences isn't that unusual, but it happens to be a recurring problem at Lucasfilm under president Kathleen Kennedy.
The article also makes it sound as if the Patty Jenkins Star Wars: Rogue Squadron movie isn't going to happen, as it states the flick is "delayed indefinitely if you believe Disney."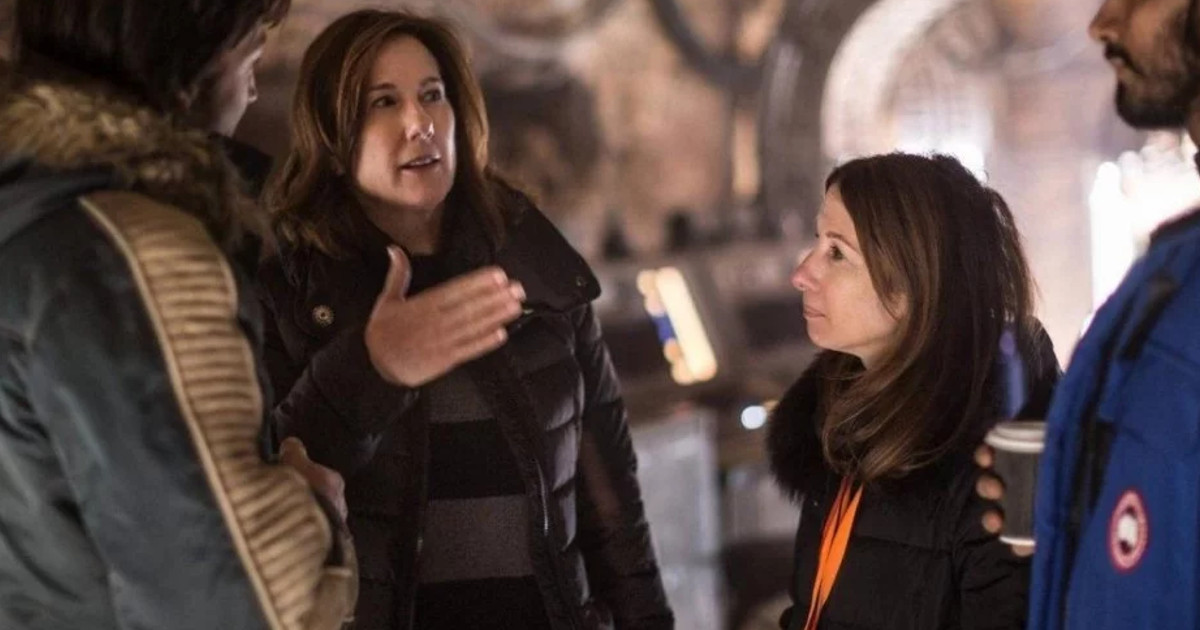 Star Wars: Who to blame? Patty Jenkins or Kathleen Kennedy?
Interestingly enough, while the article seems to place the blame more on Kathleen Kennedy and Lucasfilm, Jenkins is known to have had previous issues in the past with creative differences with Marvel, as she was up to direct Thor: The Dark World, and reportedly, Jenkins also had issues with the first Wonder Woman script and Zack Snyder as it is said Jenkins wanted a completely different ending and didn't want all the action, which saw her get her wish for WW84 where Snyder and his stunt team weren't involved.
Speaking of Wonder Woman 1984, Jenkins actually signed on for Star Wars prior to the flick's release, so maybe since WW84 was awful, that Disney, similar to what is being said about Eternals director Chloe Zhao and Star Wars, doesn't want another Rian Johnson and The Last Jedi on their hands with Rogue Squadron, said to be about a female fighter pilot's experiences amid co-existing with male pilots.
While we might never learn the real problem of what happened, unfortunately, the article also includes a tidbit that Kathleen Kennedy has extended her Lucasfilm contract by another three years so things don't look to improve anytime soon, at least with the movie side of things:
Kennedy has a lot of good things happening at Lucasfilm, and I'm told she recently re-upped her deal for another three years.