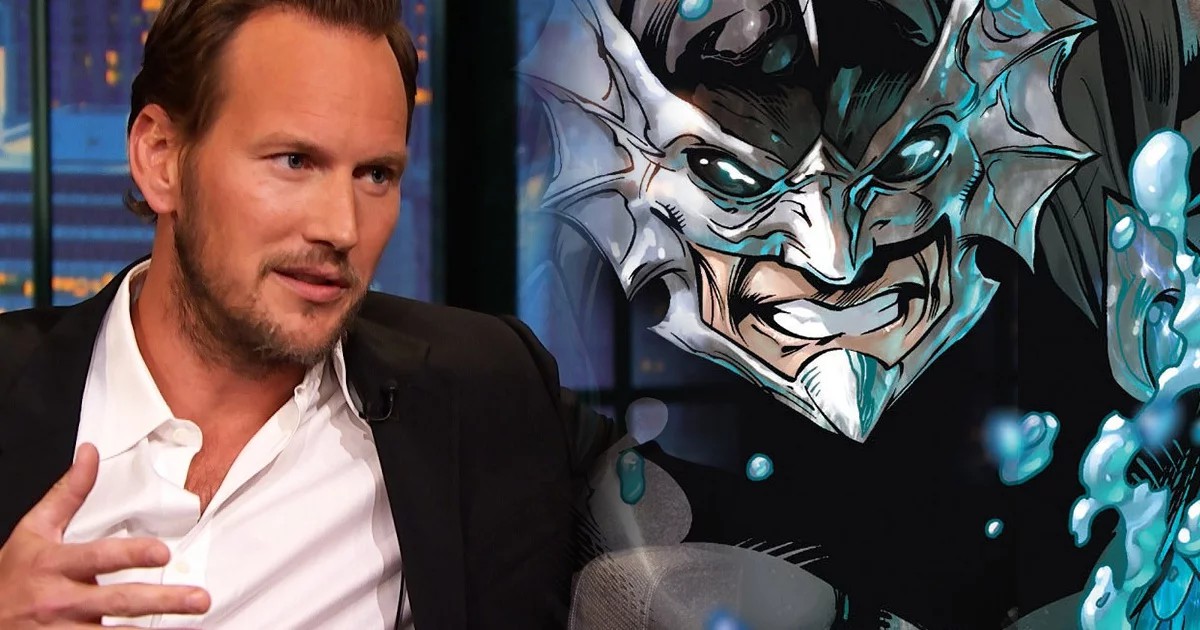 Patrick Wilson is running in the Michael J. Fox NYC half-marathon to benefit Parkinson's Disease (head on over here to donate), and Wilson found some extra time on his hands to participate in a Twitter Q&A where he tweeted about Aquaman.
Patrick Wilson plays the half-brother to Aquaman, Orm, who in the comics is the villain, the Ocean Master.
Worth a mention from Wilson's tweets is that he has met none other than Black Manta, being played by Yahya Abdul-Mateen II, and Wilson also says he is training hard for the Orm role, that Amber Heard is fantastic as Mera, and that Jason Mera is "large and in charge."
Find the tweets below which includes references to Watchmen, Nite Owl and Batman.
Aquaman has an October 5, 2018 release directed by James Wan starring Jason Momoa as Aquaman, Amber Heard as Mera, Willem Dafoe as Nuidis Vulko, Patrick Wilson as Orm the Ocean Master, Yahya Abdul-Mateen II as Black Manta, with Nicole Kidman rumored as the mother of Aquaman, Atlanna, and Temuera Morrison as the father, Thomas Curry.
Hey! I'm running this next week (gulp). Help me raise $$ for an amazing group and a very personal cause. Go @TEAMFOX!https://t.co/Nif73EETSd

— patrick wilson (@patrickwilson73) March 9, 2017
…and THANK YOU for your support. And yes, we need a q&a. The question is when… now? Sure. I got a half hour. 🙂

— patrick wilson (@patrickwilson73) March 9, 2017
That would be my next role: silver b–bs McGee in Aquaman. https://t.co/6PJGaBiU7R

— patrick wilson (@patrickwilson73) March 9, 2017
@pottertardis read through was fun. She's gonna be Fantastic. 🙂

— patrick wilson (@patrickwilson73) March 9, 2017
@pottertardis Large. & In. Charge.

— patrick wilson (@patrickwilson73) March 9, 2017
@ezraluthors ooooooo. Hard to tell. Gimme a few months.

— patrick wilson (@patrickwilson73) March 9, 2017
@dceulove taking my son to a photo shoot and wondering what the hell he thought of all of daddy's friends in costumes.

— patrick wilson (@patrickwilson73) March 9, 2017
@starkillerrluke perfect.

— patrick wilson (@patrickwilson73) March 9, 2017
@ChickasawBatman he'd ask dating tips.

— patrick wilson (@patrickwilson73) March 9, 2017
@ManOfSteel37013 lotta work. Lotta food. Lotta shakes. Lotta time.

— patrick wilson (@patrickwilson73) March 9, 2017
@pwfans I'm sure I will at some point but running is completely counterproductive to Aquaman training?!

— patrick wilson (@patrickwilson73) March 9, 2017
@DCGuy23 …meaning I've met Black Manta.

— patrick wilson (@patrickwilson73) March 9, 2017
@ThalmoSales rrriiight before I eat them.

— patrick wilson (@patrickwilson73) March 9, 2017
@GovrnmtUnicorn don't know him but my wife @Dagword played his mom!

— patrick wilson (@patrickwilson73) March 9, 2017
Take care all. This was fun. Sorry to those following me who's phone has just blown up with this mess.

— patrick wilson (@patrickwilson73) March 9, 2017