Marvel Comics released a look at the connecting wrap-around covers for Fantastic Four #700 and #701 which feature a massive seven hundred characters including fan-favorites Nova and Quasar.
Quasar actually worked out of his office in the Baxter Building during his legendary run from Mark Gruenwald in the 90s and appeared as Marvel Man (also on the cover) with The Thing in Marvel Two-in-One.
The cover art is by Scott Koblish with the issues getting released in May with Fantastic Four #7 (700th issue) and #8 in June (issue 701).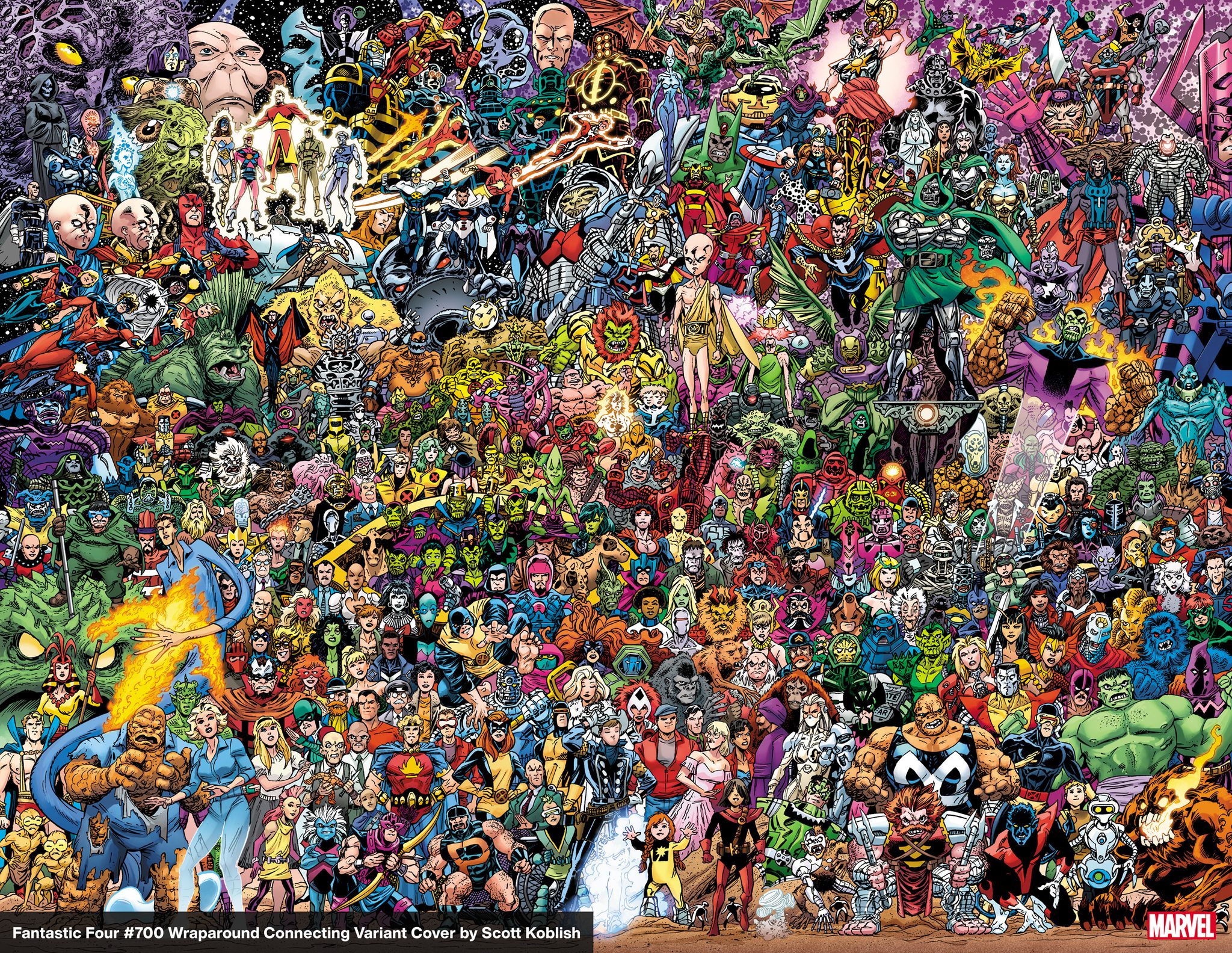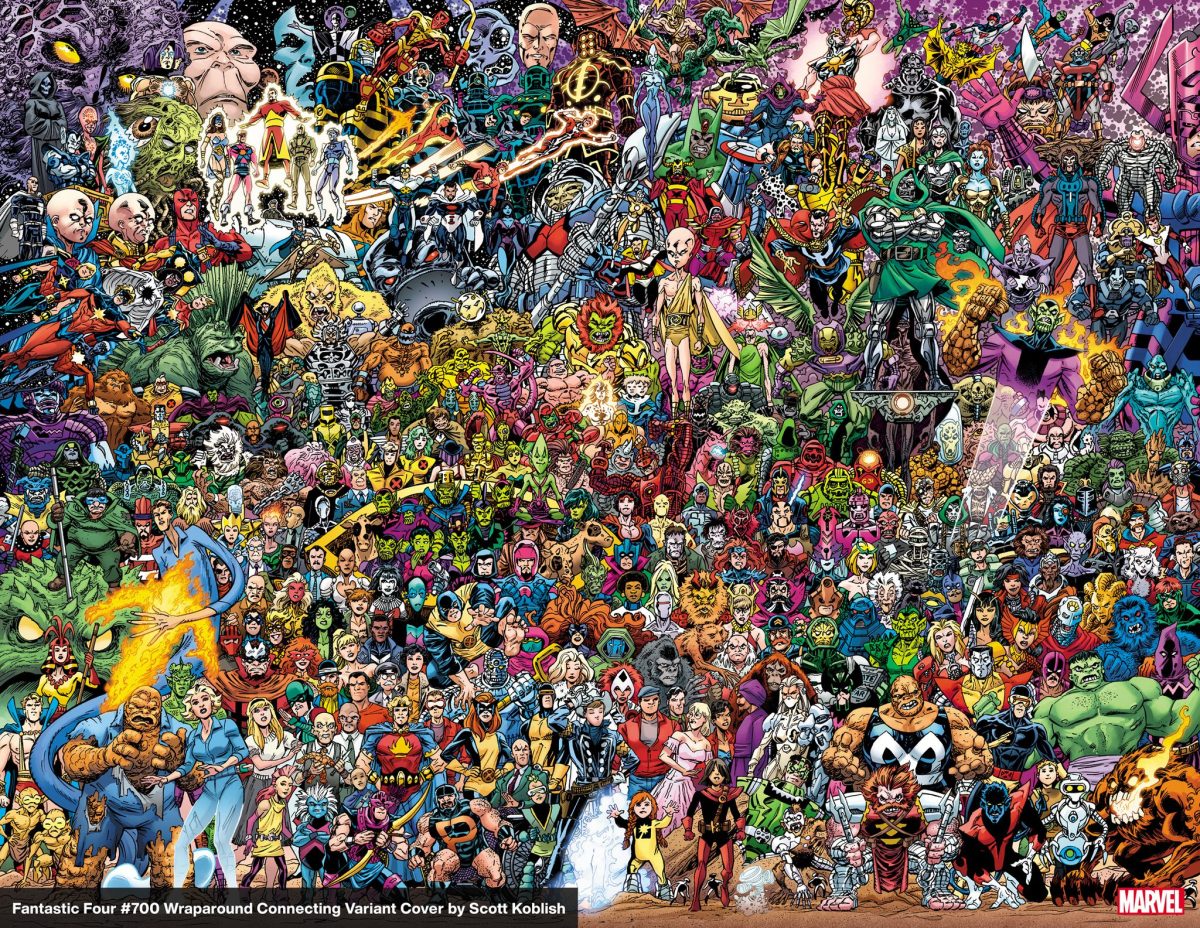 Artist is a big fan
"Hitting stands in May, the 700th issue of Fantastic Four will be a giant-sized spectacular from the title's current creative team, writer Ryan North and artist Iban Coello," announces Marvel.com. "Koblish will help them celebrate in spectacular style with a one-of-a-kind wraparound connecting cover that will adorn both May's Fantastic Four #7 and June's Fantastic Four #8.
The details include the covers "perfectly encapsulating the rich history of Marvel's first family, this massive piece features over 700 characters, each one having appeared in a prior issue of Fantastic Four. From the Fantastic Four's fellow Super Heroes like the Avengers and X-Men, past members, iconic villains and everyone in between, this epic assembly serves as a love letter to the team's unparalleled legacy and their undeniable impact on the Marvel Universe they helped shape!"  
"I've been a big fan of the Fantastic Four since I was a little kid, so not only was it an honor to draw this cover, but it was a dream come true to scroll through every issue of Fantastic Four ever," Koblish said. "I hope I was able to convey all of the sheer joy, wonder, and boundless creativity that the Fantastic Four have embodied for six decades and I hope it continues to be a shining beacon for decades to come."


What is Fantastic Four #700 about?
Fantastic Four #7/#700 goes on sale on May 17, with #8 on June 7, and the issues have a bunch of variant covers.
The official description for #700 offers:
Fantastic Four #7 is also Fantastic Four #700, which means we're absolutely going huge. It's an over-sized spectacular as the Fantastic Four reach their new home – not knowing that a mysterious threat has made it there first! As their knowledge of language itself begins to melt from their minds, the Four are in disarray as their existence hangs in the balance…and the greatest villain of all time finally seals their DOOM.