James Gunn shoots down the speculation that Henry Cavill is going from playing Superman in the DCEU to Frankenstein in the new DCU.
A report surfaced over the weekend that James Gunn has spoken with Henry Cavill about continuing with a new role in the DCU universe with it speculated to be Frankenstein in the Creatures Commandos animated series which would also mean the live-action version (worth a note it was just a guess and never said to have been the role).
So a fan tagged James Gunn on Twitter, and as we all know Gunn likes to do, Gunn shot down the thought that Henry Cavill is playing Frankenstein.
"Completely false. We have our Frankenstein – our first choice – & it's not Henry. Was never discussed with him. #CreatureCommandos," Gunn tweeted.
A fan then remarked that Gunn's tone comes off as having hate for Henry Cavill, which Gunn responded to.
"It's on various news sites & I was asked about it. You might consider that this bile you think comes off in my post has more to do with your framing than what I'm actually saying. I've said in the past we've discussed other roles with Henry – just Frankenstein is not one of them," said Gunn.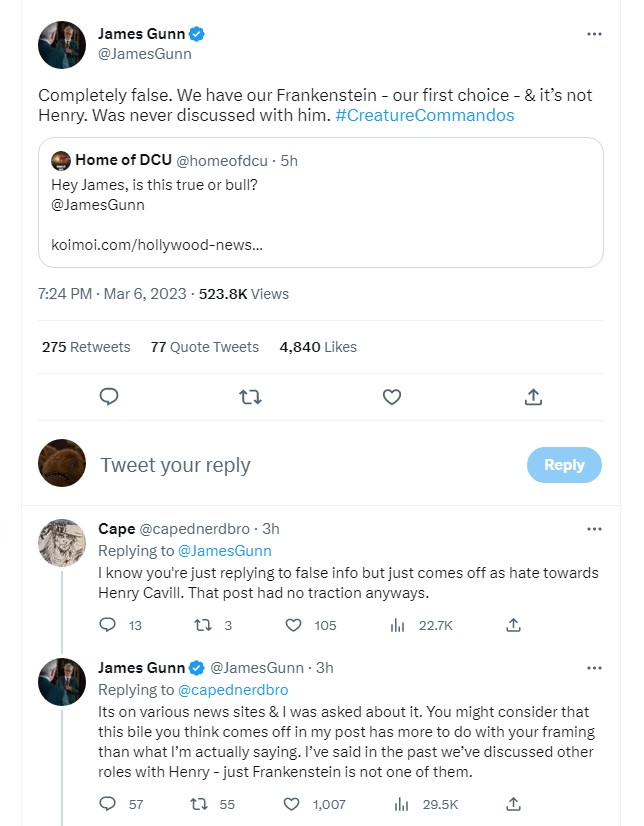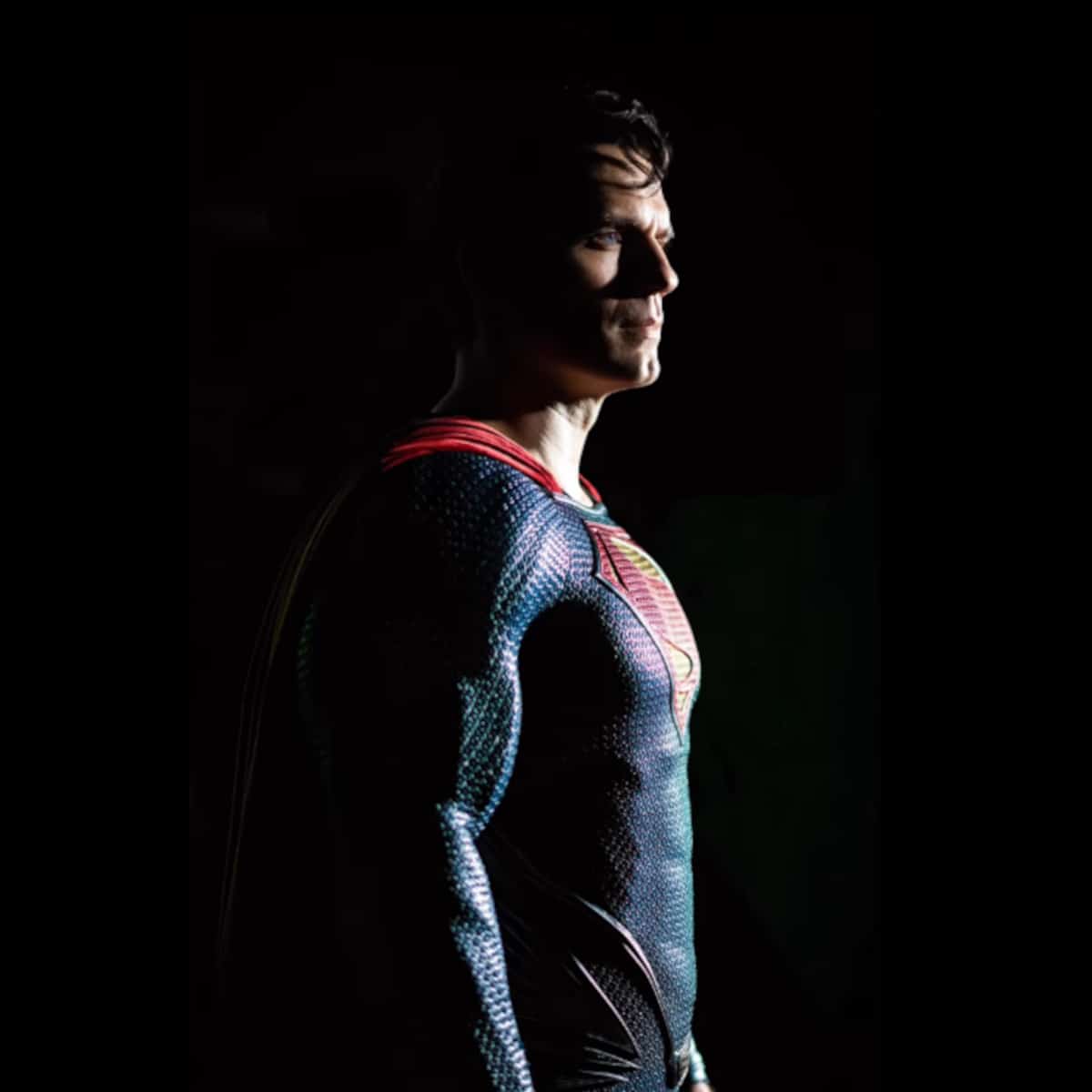 James Gunn going with new Superman
James Gunn is going with his own version of Superman for the DCU with Superman: Legacy which he is writing and is thought to be directing. The film is said to feature a younger version of the Man of Steel in his time in Metropolis following having left Smallville.
"Among those on the slate is Superman. In the initial stages, our story will be focusing on an earlier part of Superman's life, so the character will not be played by Henry Cavill. But we just had a great meeting with Henry and we're big fans and we talked about a number of exciting possibilities to work together in the future," said Gunn back in December. "He's not meeting the major characters for the first time, either. He's merely younger."
Gunn also said he never fired Henry.
"We didn't fire Henry. Henry was never cast," said Gunn. "For me, it's about who do I want to cast as Superman and who do the filmmakers we have want to cast. And for me, for this story, it isn't Henry. I like Henry, I think he's a great guy. I think he's getting dicked around by a lot of people, including the former regime at this company. But this Superman is not Henry, for a number of reasons."
While Henry Cavill is not playing either Superman or Frankenstein, are there any other DC characters that come to mind?
Presently, Cavill is involved with Prime Video developing his live-action Warhammer series.
Rumors actually offer Henry might be up to play Frankenstein in a reboot for Universal Pictures' Monsters. Check out fan art below.
Henry Cavill as Frankenstein fan art: