It' seems likely Namor the Submariner, Marvel's first mutant, will be making his debut in the MCU sooner rather than later.
Many fans have theorized that the scene in The Avengers: Endgame featuring Okoye explaining how she goes off to investigate an underwater earthquake is about Namor and Atlantis.
The Avengers: Endgame writer, Christopher Markus, recently teased that the scene does indeed reference Namor:
Sometimes, you plant seeds. Sometimes, they grow.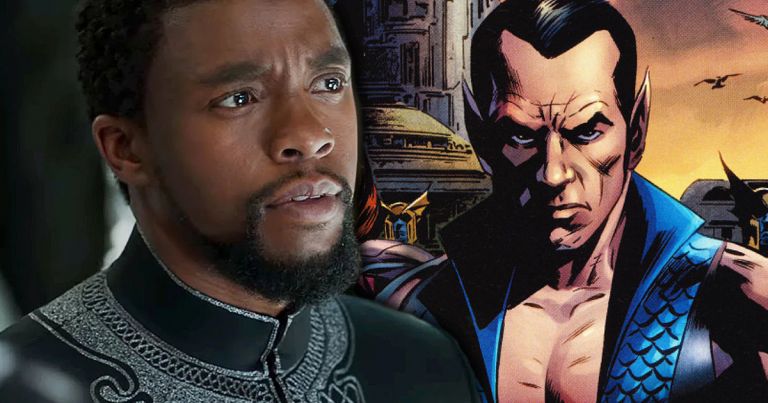 Namor rumored for Black Panther 2
Rumors have it that Namor will be the villain of Black Panther 2, which fits with the Okoye reference from The Avengers: Endgame and that the two high-tech civilizations of Black Panther's Wakanda and Namor's Atlantis will be at war.
Additional rumors offer that Feige mandated Namor because of the success of WB's Aquaman, and there are wild rumors that Chadwick Boseman may be replaced by Shuri as well as a black Namor that also involves the Avengers, the Fantastic Four and the X-Men.
Rumors regarding Chadwick Boseman exiting the MCU resurfaced following Boseman post that Instagram video revealing he lost a ton of weight, worrying fans.
It has also been said that Dwayne Johnson wants the role of Namor.
The untitled Black Panther 2 has a May 6, 2022 release date directed and written by Ryan Coogler.
(via Twitter)