The least-watched and worst-rated Marvel show, Ms. Marvel, has officially dropped out of the top ten of streaming shows as the ratings continue to be the worst for a Marvel series on Disney Plus.
Following its premiere episode landing at #10 on the list, its second episode is nowhere to be found on Nielsen's streaming ratings for the week of June 13-19.
While the first episode was only viewed for 249 million minutes, it was enough to make the top ten list, but the second episode isn't listed, so we don't even know how bad the numbers really are.
It's safe to say the ratings for Episode 2 are lower than the first episode because what normally happens for shows is that the viewership declines as the season progresses.
What is also alarming is that Ms. Marvel marks the first Marvel series on Disney Plus to have dropped out of the Top 10 in only its second episode.
Nielsen ratings for June 13-19: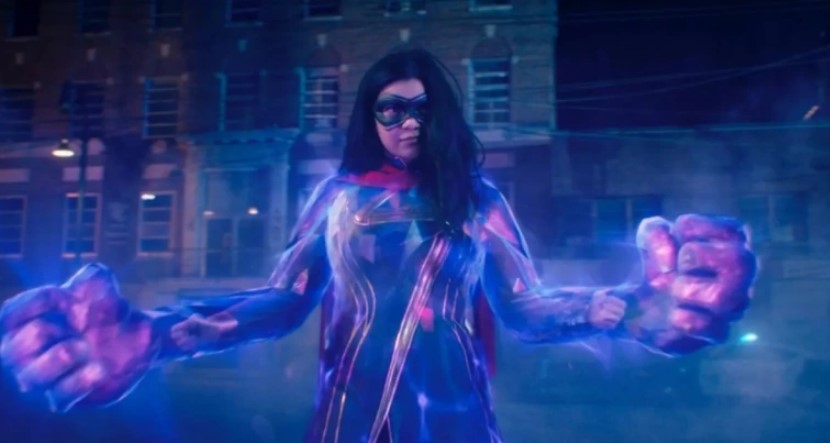 70% of Marvel fans don't watch Ms. Marvel
The alarm bells have to be going off for Kevin Feige as the numbers mean a massive 70% of Marvel fans didn't watch Ms. Marvel that are subscribed to Disney Plus, as Samba TV has reported Loki was watched by 2.5 million households compared to Ms. Marvel only being watched by 775k households. Those Marvel fans can watch Ms. Marvel for "free," but chose not to. This also means the series isn't bringing in new subscribers to Disney Plus, and what about the 1.8 billion Muslims around the world? Well, they're not subscribing or watching, either. Wow. It is embarrassing and shocking for Feige.
What is also questionable is the Ms. Marvel Rotten Tomatoes score as the critics give it an unbelievable 98%, while the Marvel fans only give it a 79%, as the Audience Score has dropped since the final episode aired that confirms Kamala Khan as the MCU's first mutant and features the Brie Larson Captain Marvel post-credit scene. The Marvel fans at IMDb also give Ms. Marvel the lowest rating of any Marvel series on Disney Plus as it only has 6.1 out of 10 stars.
As I wrote in my review, the series is a big mess as Kamala Khan is the MCU's first mutant, a ClanDestine from another dimension, is cosmic and magic, has the Nega or Quantum Bands, and Iman Vellani even recently said she wants Kamala to be the next Spider-Man – and get this – battle it out with her idol, Captain Marvel. A teen girl with no experience or training who has her powers all of a week versus Captain Marvel with 40 years of experience and training? It's hilarious when it comes down to it, but that's the future of the MCU right there: Bad writing all for the sake of an agenda.
Ms. Marvel Rotten Tomatoes Audience Score drops following final episode:

Ms. Marvel has the worst IMDb rating for a Marvel Disney Plus series: