Ms. Marvel happens to be possibly an Inhuman, the MCU's first X-Men, a ClanDestine, from another dimension, cosmic, magic, and either has the Nega or Quantum Bands — and could be the next Spider-Man?!
Wow! Ms. Marvel has everything you could ever imagine and more and could be Kevin Feige's big backup plan if Sony ever wants Spidey back!
Iman Vellani, the star of the Disney Plus series, recently filled in Stylecaster that her ideas for a Season 2 of Ms. Marvel, if it gets greenlit, would be something just like Spider-Man.
"It would be fun to see Kamala post-'The Marvels' after she's fought with her idol," Vellani said. "It's similar to what Spider-Man went through after fighting with the Avengers in 'Civil War' and going back to the friendly neighborhood thing."
Interestingly enough, Tom Holland hasn't signed on for a fourth MCU Spider-Man movie, so maybe Ms. Marvel is actually being developed by Kevin Feige to be the next "Spider-Man?" The Marvel Comics attempted this with the replacement Nova character, but it should be said there is only one Spider-Man, which is why attempts at making various characters over the years copycat Spider-Man have pretty much failed miserably (i.e. Sam Alexander Nova from the comics, and even Ms. Marvel in the MCU has a ways to go as it's the worst-rated and least-watched show on Disney Plus).
A while back actually did see a rumor state that Feige is developing Nova to replace Spider-Man in the MCU (Sony owns the film rights), but personally, I think the Richard Rider Annihilation version is the best way to go, which could be set up through what went down at the start of Infinity War with Thanos destroying Xandar, the home of the Nova Corps.
If Iman Vellani is the new Spider-Man, you don't need two, right?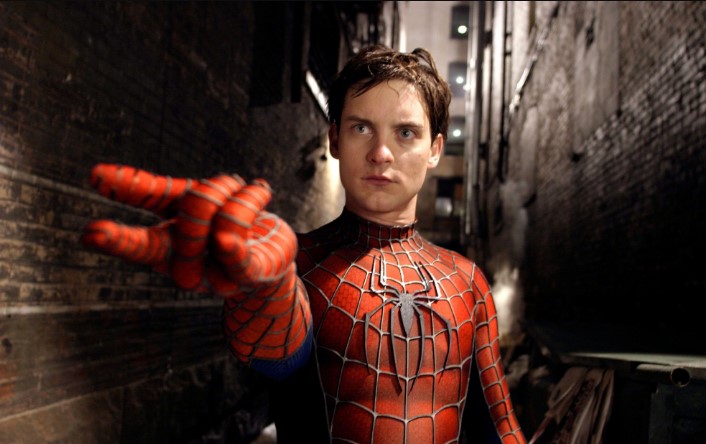 Iman Vellani favors the Tobey Maguire Spider-Man
During a recent Reddit AMA, Iman Vellani also made it sound as if she leans more toward the Tobey Maguire Spider-Man than Tom Holland or Andrew Garfield.
"I'm emotionally attached to Tobey, but I love all of them," she said.
Iman Vellani and Ms. Marvel will next be seen in the Captain Marvel 2 sequel, The Marvels, which gets released on July 28, 2023, also starring Brie Larson and Teyonah Parris.