Disney Plus and the MCU have found their Ms. Marvel as newcomer Iman Vellani has been cast in the titular role of Kamala Khan, a teenage Pakistani-American from New Jersey.
Marvel Studios also recently announced the directors for the series which includes Bad Boys For Life helmers Adil El Arbi and Bilall Fallah, and Sharmeen Obaid-Chinoy, the first Pakistani filmmaker to win an Oscar, as well as Meera Menon.
According to Deadline, the plan always was to stay true to the character in finding the right actress to play the role, even if it meant offering a person that was not well known to the public.
Marvel has yet to announce a release date for the Ms. Marvel series.
Iman Vellani cast as Ms. Marvel for the Disney Plus series: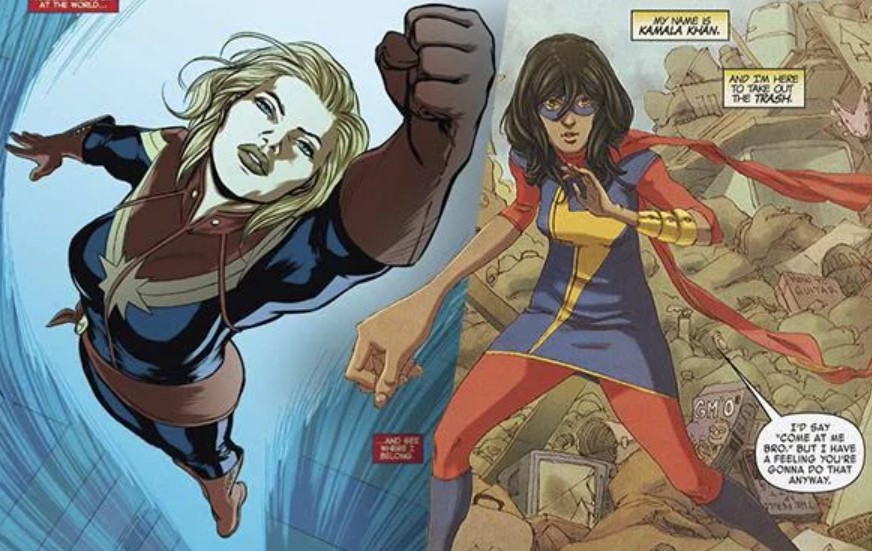 Ms. Marvel another forced PC character, sound familiar Star Wars fans?
In Marvel Comics lore, Ms. Marvel first appeared in 2014 in an issue of Captain Marvel, and similar to how Carol Danvers took over the Captain Marvel name, Kamala Khan took over the Ms. Marvel name when Carol stopped using it.
It will be interesting to see what Kevin Feige does with the character in the Disney Plus series, as in the comics, Kamala Khan is an Inhuman whose powers are a rip off of Reed Richards from the Fantastic Four, and don't forget the awful Inhumans IMAX and ABC series from Marvel TV. In addition, the character is another one of those forced politically correct Marvel replacement characters that nobody wants, so Feige has his work cut out for him.
It's also interesting that Deadline says Marvel always had planned on staying true to the character yet Feige replaces other characters in the MCU (and in the comics) and an MCU producer complains about X-Men using the word men.
Similar to Captain Marvel, Ms. Marvel doesn't even sell a lot of comics as the comic has to be continually relaunched over and over again. Marvel Comics also hasn't canceled the latest series though the numbers are near 50% below the number Marvel usually cancels books.
It's confirmed going forward that Feige and the MCU all are about diversity, which didn't work out too well for Disney Star Wars as recently confirmed by John Boyega.
I said it before, and I'll say it again, all this forced diversity PC SJW nonsense will end up destroying the MCU, just as it did for Star Wars, Terminator, Ghostbusters, Birds of Prey, Doctor Who, Supergirl, Batwoman, etc. etc., but because it's the MCU it will probably take longer than it did for Disney Star Wars' three disasters of a trilogy because the MCU built up its universe in a decent way, but now they are using that to promote their political BS. It was the same with Star Wars, as Kathleen Kennedy expected the Star Wars fans to simply eat everything up that was shoved in front of their face, but, credit to those fans, they were having none of that. What say you MCU fans? Zombies? Or do you have brains and are able to think for yourself???