The box office estimates are in, as Sony Pictures debuts the Jared Leto Morbius movie this weekend which introduces Marvel's living vampire.
Unfortunately, the box office estimates are pretty low, as Sony is only expecting $33 million for the Spider-Man spinoff movie, but Deadline notes the flick could get as high as $40-$50 million.
Checking my local movie theaters seems to suggest the former, as really no seats have been sold, reminding me of what happened with DC's Birds of Prey.
That said, Venom 2 was also estimated to have a low opening, but it destroyed all expectations and brought in $90.1 million for its opening weekend; however, Venom 2 is a sequel to the first film which was good and stars Tom Hardy and Woody Harrelson, while Morbius only rides on the star power of Jared Leto.
A potential red flag for Morbius is that Sony either didn't let reviewers screen the movie early or Sony is embargoing reviews until Morbius gets released, as there are no early reviews on Rotten Tomatoes, and I don't think there have been any fan screenings, so that could be something to worry about. I actually haven't heard a word about the movie if it's any good or not.
Update: The early reviews have started to trickle in and with 45 reviews, Morbius has a Rotten Tomatoes Score of 16%.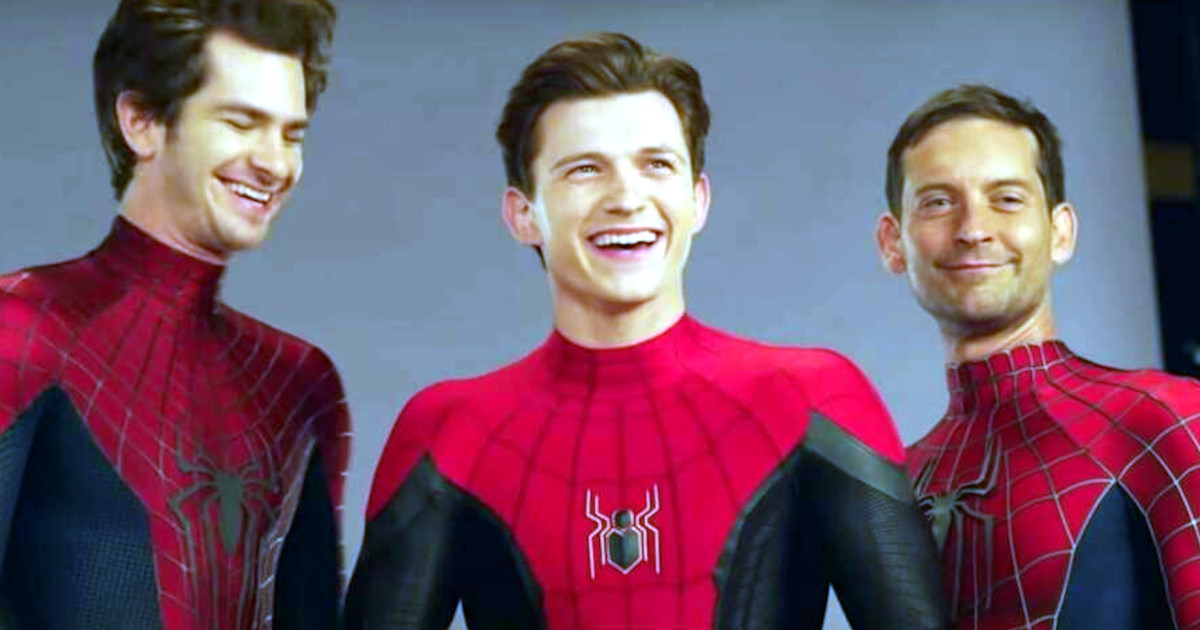 Sony bringing in Spider-Man
Recently also saw director Daniel Espinosa reveal big-time spoilers head of the release of Morbius, which is quite odd, but again, I think it has to do with the low amount of ticket sales that have been sold, so they are using "Spider-Man" in an attempt to promote the film, especially after the huge success of No Way Home, but it seems those Spider-Man fans are just Spider-Man fans and are not presently interested in Sony's Spidey Universe, and they certainly weren't interested in Feige's Black Widow, Shang-Chi, and Eternals.
So what I think could happen, and per what Espinosa has to say, is that Sony is going to bring Spider-Man into their spinoff universe to connect to Venom, Morbius, Kraven, and the other characters, but exactly which Spider-Man remains to be seen. I could very well see Sony taking Tom Holland out of the MCU (do they need Marvel, anymore?) or using Holland both in their Spidey spinoff universe and the MCU at the same time (if Feige would agree to that). Or the other possibility is to bring back Andrew Garfield who blew away the fans in No Way Home, which would be pretty awesome.
Details on the two post-credit scenes are here.
Morbius opens Thursday with previews and officially on Friday; also starring in the movie includes Matt Smith, Adria Arjona, Jared Harris, Al Madrigal, and Tyrese Gibson.
Synopsis: One of the most compelling and conflicted characters in Sony Pictures Universe of Marvel Characters comes to the big screen as Oscar winner Jared Leto transforms into the enigmatic antihero Michael Morbius. Dangerously ill with a rare blood disorder and determined to save others suffering his same fate, Dr. Morbius attempts a desperate gamble. While at first it seems to be a radical success, a darkness inside him is unleashed. Will good override evil – or will Morbius succumb to his mysterious new urges?