The Venom 2 box office has crushed all estimates and again proven that people are not afraid of going to movie theaters, just as I have said all along.
Sony estimated Venom 2 at a low $40k for the weekend while industry estimates offered $60k+, but following the Thursday preview night, I said Venom 2 was looking to be on track for $86 million, which wasn't too far off.
It's reported that Venom 2 brought in $90.1 million for its opening box office weekend, which crushes those estimates.
It's also hilarious that some shills are still spinning the pandemic as a reason for various movies failing at the box office and that people were afraid of going to theaters, but guess what? Venom 2 actually also beat the first movie's box office where there was no pandemic. The first Venom movie released in 2018 made $80.2 million in its debut, so for Venom 2, MORE people came out. A buddy of mine who runs a big movie theater in Los Angeles also said movie theaters are coming back and that this past Saturday was their busiest in October EVER.
Guess what that also means? Yep. Marvel's Black Widow is a huge fail and Shang-Chi really isn't too much better. The fans came out to see Tom Hardy and Woody Harrelson and didn't bother for Scarlett Johnasson and Simu Liu. That's telling. Who would have ever thought we would be talking about how Sony's Spider-Man universe is outperforming the MCU? Wow.
Also worth a mention is that James Bond: No Time To Die is currently doing really well in international markets and comes out in the U.S. this week.
A quick check of Rotten Tomatoes also has Venom 2 at 59% among the critics and 85% among the fans.
A big test upcoming for Marvel is November's release of Eternals, where I suspect it will do better than both Black Widow and Shang-Chi, as it has a better cast, but again, all three will be missing out on China, so don't expect huge numbers.
December's Spider-Man: No Way Home will be big, but I'm curious to see if it will hit a billion dollars, which it should for Sony, so that looks to be Sony batting 2-0 while Marvel is 0-3. Ouch. Jared Leto's Morbius also gets released in January.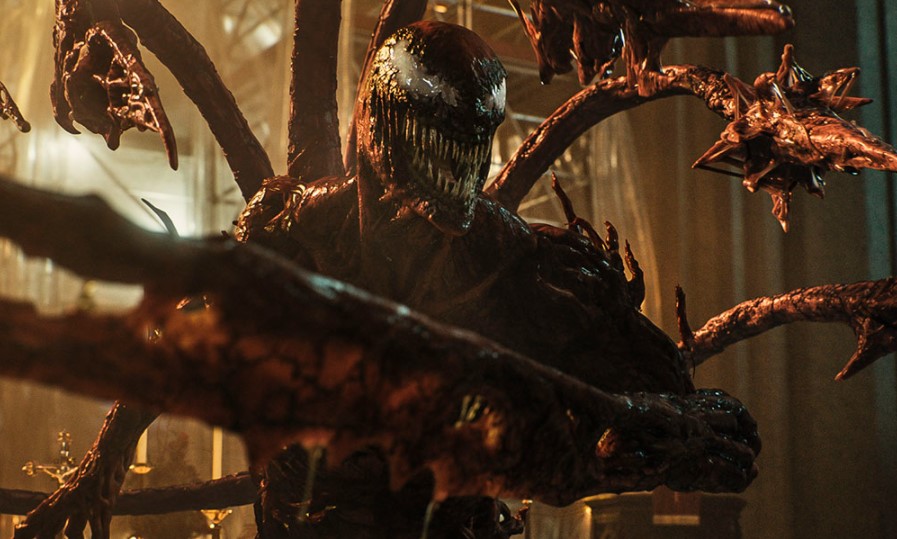 Venom 2 box office:
Thurs/Fri Oct. 1: $37,290,000
Sat. Oct 2: $31,600,000
Sun. Oct 3: $21,210,000
Domestic: $90,100,000
International: $13,800,000
Worldwide: $103,900,000