The Morbius box office has bombed as while it did better than Sony's low estimates of $33 million, it came underneath the industry estimates of $40-50 million-plus.
The Morbius box office opened domestically to only $39.1 million and added another $44.9 million internationally for a current worldwide box office gross of $84 million.
As I previously wrote, the Morbius box office is something comparable to DC's Birds of Prey movie that absolutely tanked at the box office and no one went to see (just like I said would happen) that opened to $33 million and went on to finish with $201 million.
The Jared Leto-starring movie is one of the worst openings of all time for a Marvel movie and in recent years, only beats out Fox's 2015 Fantastic Four movie which opened with $25.7 million.
Movies such as the Nicholas Cage Ghost Rider films had better openings than Morbius, as did the two original Fantastic Four flicks, and 2008's The Incredible Hulk also did better. I think other than the 2015 FF movie, Morbius only did better than the Punisher films from the 2000s when it comes to Marvel, and the Ben Affleck Daredevil did slightly better. This to me is a huge bomb.
Sony tried its best to rope in the audience as it kept reviews embargoed until the last minute, which of course was a huge red flag as Morbius has a Rotten Tomatoes Score of only 17%, another Marvel low, and the Audience Score is at 70%, with the CinemaScore at a C+, which is really bad. Sony also tried to get the Spider-Man audience as director Daniel Espinosa revealed big-time spoilers prior to the movie's release, as I previously said, is something unheard of, but they didn't show up.
We are starting to see a pattern form with the latest release of all the Marvel films, as not only has Morbius tanked at the box office, but Eternals, Shang-Chi, and Black Widow as well, while Spider-Man: No Way Home crushed it, so you know what that means? Something like 80% of the audience that went to see No Way Home didn't go to see those other four Marvel movies, which fits with what Wall Street analysts recently said about being skeptical of the Marvel brand. However, I would add Eternals, Shang-Chi, and Black Widow weren't very good movies, but maybe similar to the original Avengers movies, these lesser-known characters just need a lot of build-up. I'm sure if Sony does a Sinister Six flick with all of its characters and throws in Spider-Man, it would do well.
I have yet to see Morbius and I'll catch it in the next couple of days, but we've been chatting it up in our Facebook Group where there are mixed reactions. Box office numbers are below.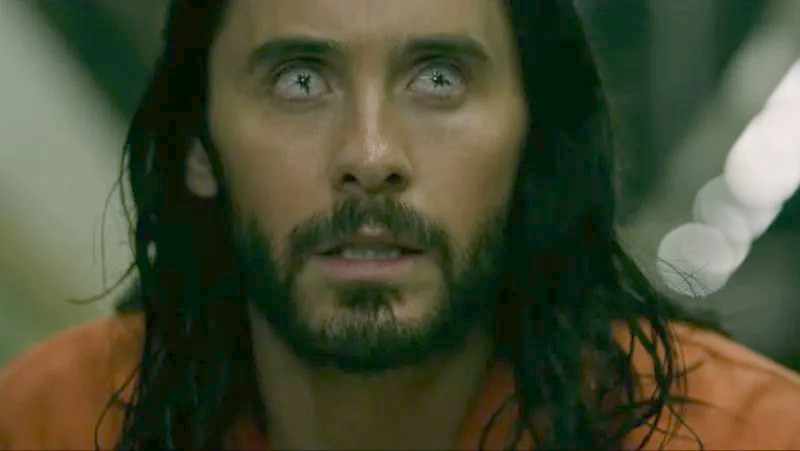 Morbius box office:
Apr 1 Friday: $17,300,000
Apr 2 Saturday: $13,200,000 -23.7%
Apr 3 Sunday: $8,600,000 -34.8%
Weekend: $39.1 million
DOMESTIC: $39,100,000
INTERNATIONAL: $44,900,000
WORLDWIDE: $84,000,000