With Michael Keaton said to be in early talks to return as Batman, the rumor mill has begun churning, with it said the role could actually be for Thomas Wayne and not the Caped Crusader from the Tim Burton movies.
Update: Randolph says she got an update that both Jeffrey Dean Morgan and Thomas Wayne are out, and that Michael Keaton will play the Batman from the Tim Burton movies if the talks work out.
Original article continues:
The rumor comes from YouTuber Grace Randolph who offers up that she has been informed that the role of Thomas Wayne is involved with The Flash movie, which will be a take on the "Flashpoint" story from the comics which features Thomas Wayne as Batman following the death of his young son, Bruce.
Randolph tweeted she has been provided casting info from The Flash from back in December of 2019 which lists Thomas Wayne - as well as Jeffrey Dean Morgan - being involved with the movie:
THOMAS WAYNE Lead Male (50) Bruce Wayne's father. After Barry alters the timeline, it is Thomas that survives the gun down in the alley. Thomas takes up the Batman cape and cowel but has much more brutal ways of getting the job done. Circling Jeffrey Dean Morgan.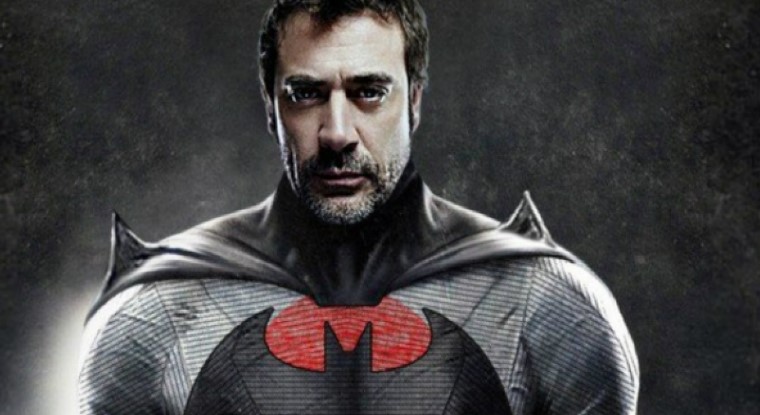 No Jeffrey Dean Morgan for The Flash
Regarding Jeffrey Dean Morgan, Grace says she thinks he is not going to be playing the role of Thomas Wayne due to the movies moving away from the Zack Snyder universe, as Jeffrey Dean Morgan played Thomas Wayne in Batman vs. Superman.
Grace says she thinks if the Snyder DCEU survives in some form, it will be on HBO Max and separate from the DC films on the big screen.
Worth a mention is that Zack Snyder did have plans for a Flashpoint movie at one time, which he said would have been "better," where we can guess it would have featured Jeffrey Dean Morgan as Batman and Lauren Cohan as Martha Wayne and The Joker.
Now that WB appears to be moving away from the Snyderverse, Michael Keaton might be brought in as the Thomas Wayne Batman (and possibly carried over to other DC films).
Grace even suggests that Michael Keaton could always cameo in the Matt Reeves The Batman movie as the father, Thomas Wayne, to the Robert Pattinson Batman, which would be a way of connecting things.
"Wow - now I'm seeing a claim from The Wrap reporter that Thomas Wayne isn't even in Flashpoint aka The Flash movie?" tweeted Randolph. "F it, here's the actual casting grid role listed back in Dec 2019 - I'd say the role moved beyond 'development.'"
Thomas Wayne rumored for The Flash: