While it has been reported Michael Keaton is in early talks to return as the Batman for The Flash movie, at the same time it is being said the deal might not happen.
According to Deadline's own report, while the site confirms the existence of the early talks, it's said a source is filling them in that the deal may not happen:
One source tells us that this deal may not happen, but as of right now, there are talks.
So for now, it could be just that someone at Warner Bros. came up with the idea of featuring the Michael Keaton Batman in The Flash movie, but that it's just that, an idea, and may never come to fruition.
It's also been reported that Michael Keaton would continue to play Batman in other DC films, so possibly also throwing a wrench into things would be that the 68-year-old actor would need to sign a multi-picture deal on top of his Marvel deal.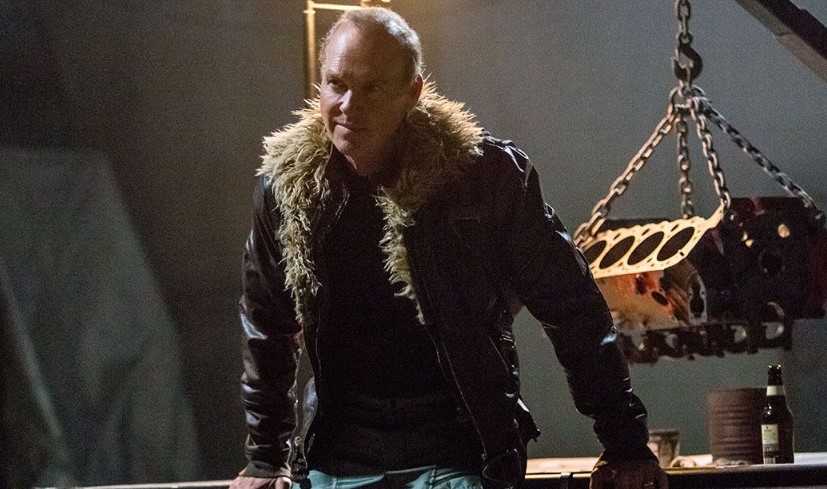 Could Keaton's Marvel Spider-Man deal impact Batman return?
Michael Keaton plays Vulture for the Marvel Spider-Man movies and is also rumored to be a part of a future Sinister Six flick, but of course, that doesn't necessarily mean Michael Keaton can't play both characters at the same time (non-compete clauses are illegal in California for actors from what I have heard).
We can also add that Deadline's "source" could simply be a way of both sides playing "the game," such as we have recently seen with Henry Cavill returning as Superman, as different trade sites report different things, which is info fed from a studio, and info fed from an actor's manager and people.
So with the talks said to be really early, people from WB could be telling The Wrap about the Michael Keaton Batman ideas, but Keaton's people are telling Deadline it might not work out.
However, does Keaton want to return as Batman? It has been 30 years.
If the talks do work out, look for Michael Keaton to first appear as Batman in The Flash movie followed by it said he will have a Nick Fury-like role in Batgirl and other DC films creating some sort of DC Multiverse.