It sounds like Michael B. Jordan isn't a big fan and doesn't support the new J.J. Abrams and Ta-Nehisi Coates Black Superman.
Jordan, who has been rumored for the role, previously said he isn't big on characters getting replaced (i.e. Marvel replacing Captain America), and in a new interview when questioned about the Black Superman, says more of the same.
"I mean, I don't know. I think you know there's a…I don't really know what is really going on with that in particular, but I think everybody's want and desire to see Black leads and heroic roles I think is really, really important. Representation is important," Jordan tells CinePop.
Worth a mention is that Michael B. Jordan is behind the DC Static Shock movie, an original Black character, and we can guess that maybe he has since changed his mind from when he played Human Torch in the not-so-great Fantastic Four movie.
"So there's, like I said, [there are] so many opportunities with different IP, different properties, different characters that never got the light of day," Jordan continues. "There's certain ones that should just be where they are. You know what I'm saying? So let's just see how things shake out."
Update: Jordan also filled in THR the following when asked about the Black Superman and rumors surrounding him playing the character:
"It's smart of DC to grab Ta-Nehisi to go ahead and adapt that project," said Jordan. "He's incredibly talented. It's going to be worth checking out. I'm flattered that people have me in that conversation. It's definitely a compliment, but I'm just watching on this one."
Original article continues: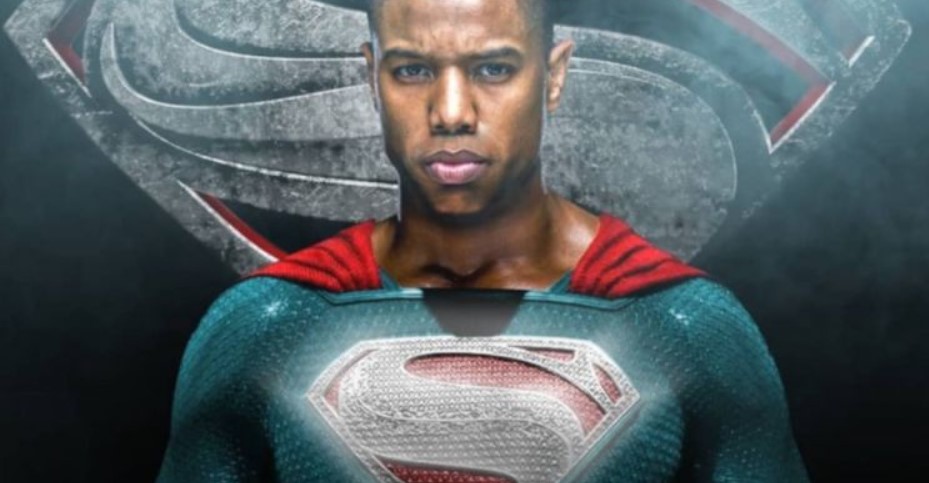 "Has to be done the right way"
Back in December of 2019, Jordan also addressed the Superman rumors and said if he plays anything, it has to be done the right way.
"Honestly, I've been rumored to play Morpheus, to Superman, to Duck Tales reboot, to Power Ranges, and everything in between," Jordan said. "So it's like, I'm kinda used to the rumors I'm playing something, but anything that I do dive into has gotta be done the right way."
Jordan also admitted he is a big fan of comic books and doesn't like changes, which is something I can relate to as I created this website when one of my favorite characters, Quasar, was replaced back in 2006.
"It has to be full of authenticity. I'm a fan of comic books, you know? I understand, you know, the fans being upset at 'Oh, no why are they doing this and why are they changing that?' I would feel the same way about certain things. So just know if I ever were to dabble in anything, it would be authentic and something that I feel like people would really support," Jordan said.
In February of 2019, Jordan also admitted he would rather do something original, and again, Static Shock is original.
"It's tough. I hate being a businessman and understanding both sides of the situation. There is a huge upside to it, but being under that microscope, being picked apart and compared to so many different versions of Superman… I would rather do something original. I'll be Calvin Ellis," Jordan said.
The J.J. Abrams Black Superman was recently only announced so the details are slim, but it's assumed the Black Superman will be different than the Henry Cavill version, meaning not Kal-El or Clark Kent, and assumed from a different universe as part of the Multiverse.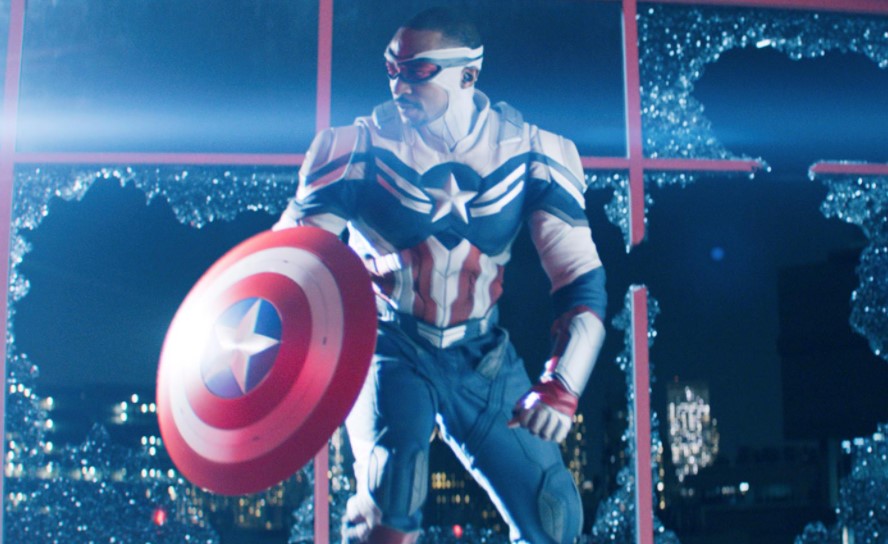 Why replace Captain America?
Regarding Captain America, Marvel recently replaced the character with Anthony Mackie Falcon.
The argument against replacing Cap, and one Jordan seems to agree with is that why not simply use Falcon, who is already an existing and original character instead of replacing Captain America? Marvel has since changed all of its social media channels from Chris Evans to Anthony Mackie as well.
It's much the same as if Black Panther or Luke Cage was replaced by another character; nobody wants that, either.