Fan-favorite actor Michael B. Jordan happens to be rumored for all sorts of roles, including a new version of Superman as well as a young Morpheus in The Matrix 4.
MTV caught up with Jordan and his Just Mercy co-star Jamie Foxx, who happened to play Electro in Amazing Spider-Man 2.
"What! That would be so crazy! Son of Jor-El!" Foxx responded to the notion of Jordan playing the Man of Steel.
"Honestly, I've been rumored to play Morpheus, to Superman, to Duck Tales reboot, to Power Ranges, and everything in between," Jordan said. "So it's like, I'm kinda used to the rumors I'm playing something, but anything that I do dive in to has gotta be done the right way."
Michael B. Jordan continued by hinting that he wouldn't want to replace existing characters - the SJW PC route - but that he would want to play new ones.
"It has to be full of authenticity. I'm a fan of comic books, you know? I understand, you know, the fans being upset at 'Oh, no why are they doing this and why are they changing that?' I would feel the same way about certain things. So just know if I ever were to dabble in anything, it would be authentic and something that I feel like people would really support," Jordan said.
Michael B. Jordan responds to Superman and Morpheus rumors: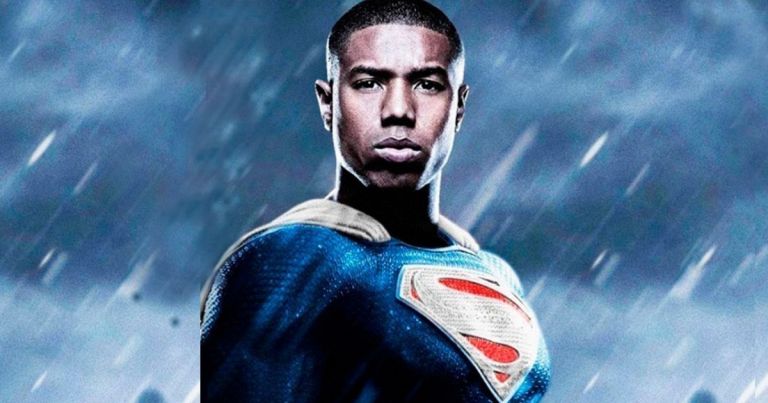 Michael B. Jordan wants to play a new Superman
Back in February also saw Michael B. Jordan respond to Superman claims where he offered he doesn't want to play the Kal-El version, but maybe the black Superman from the comics, Calvin Ellis.
"It's tough. I hate being a businessman and understanding both sides of the situation. There is a huge upside to it, but being under that microscope, being picked apart and compared to so many different versions of Superman... I would rather do something original. I'll be Calvin Ellis," Jordan said.
In the comics, Calvin Ellis, aka Kalel, is the Superman of Earth-23, who was raised by the poor Ellis family, instead of the Kent's, and would also go on to do great deeds, including even becoming President of the United States.
Regarding The Matrix 4, it's thought Aquaman Black Manta villain Yahya Abdul-Mateen II is playing the young Morpheus.