With the launch of the game, Marvel's Spider-Man 2 takes over the Las Vegas Sphere along with Venom and Miles Morales.
Watch the show in action below as users on social media have posted video.
I also received by Marvel's Spider-Man 2 Collector's Edition which includes the super cool Venom vs Spidey and Miles 19-inch statue along with a host of goodies including the Steelbook display case and numerous skins.
My 15-year-old has started to play (he's a huge gamer) and says it's awesome. The game starts out with an epic battle versus a skyscraper-sized Sandman! Wow!
Recently also saw the news that the developers are considering a Venom spinoff game, and it is also known one of the developers is working on the Wolverine PS5 game.
What is the Las Vegas Sphere?
Regarding the Las Vegas Sphere, per the official website, the Sphere is a next-generation entertainment medium that is redefining the future of live entertainment, allowing the foremost artists, creators, and technologists to create extraordinary experiences that take storytelling to a new level and transport audiences to places both real and imagined. 
The venue is powered by cutting-edge technologies that ignite the senses and enable audiences to share experiences at a never-before-seen scale.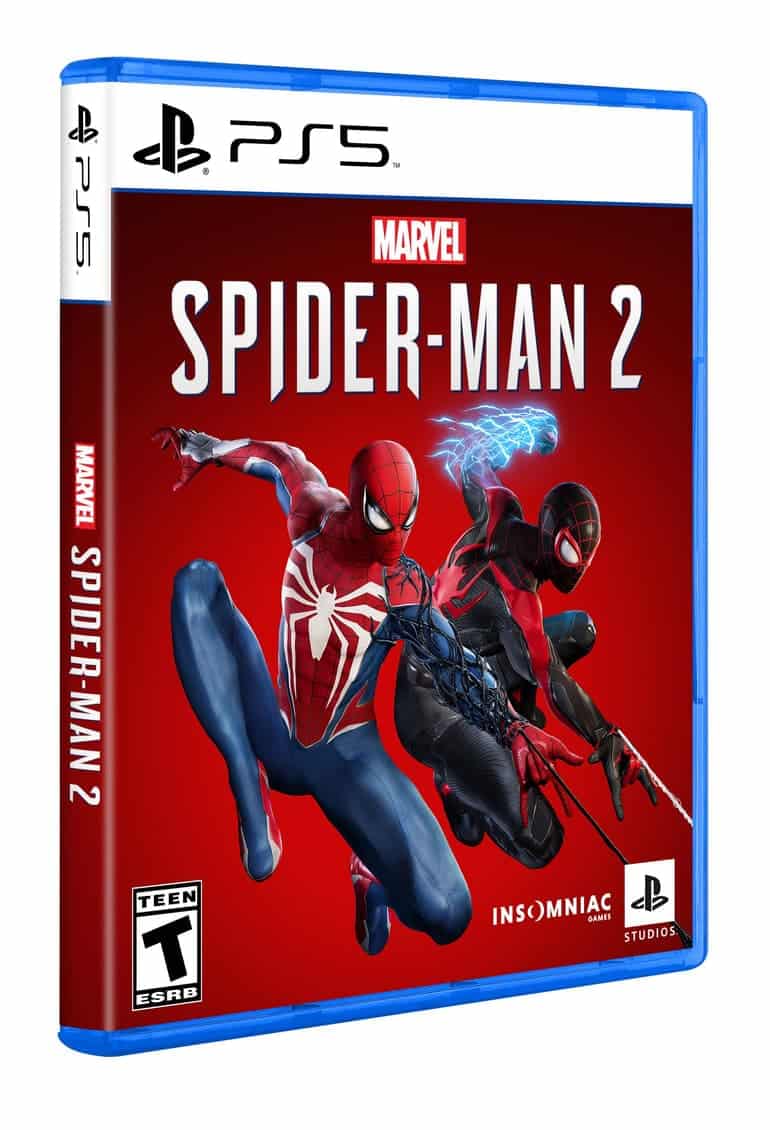 What is Marvel's Spider-Man 2 about?
In Marvel's Spider-Man 2, players can swing, jump, and utilize the new Web Wings to travel across Marvel's New York, quickly switching between Peter Parker and Miles Morales to experience different stories and epic new powers, as the iconic villain Venom threatens to destroy their lives, their city, and the ones they love.
Experience an original Marvel's Spider-Man single player story. Switch between two playable Spider-Men, Peter Parker and Miles Morales, while exploring Marvel's New York. Wield Peter Parker's new symbiote abilities and Miles Morales' explosive bio-electric venom powers. Fight a rogues' gallery of Marvel's Super Villains – including Kraven the Hunter, Lizard, an original take on Venom, and many more! 
Explore the expanded open world of Marvel's New York, featuring new environments and locations. Discover a range of new and in-depth accessibility features for players of different abilities. Feel the true power of Spider-Man in your hands with deeply immersive adaptive triggers and haptic feedback features.
Watch the footage:
Video games took over The Sphere this week. ❤️ Congrats on the Spider-Man 2 launch, @insomniacgames 👏 pic.twitter.com/cXi8iSMhbw

— Radek 🕹️ TwitchCon (@gamebowski) October 21, 2023
October 20, 2023
Looking good! pic.twitter.com/W5P0SIEPwC

— Cosmic Book News (@cosmicbooknews) October 21, 2023