A Venom video game spinoff from Marvel's Spider-Man 2 could be possible teases the studio behind the game, Insomniac Games, but only if fans demand it.
Marvel's Spider-Man 2 gets released this week and unleashes Venom where players can play as Spidey with the powers of the symbiote.
That's not all as players will do battle, as Spidey is set to go up against his archenemy in the game which includes actor Tony Todd providing the voice.
Inverse caught up with Insomniac Games where the game's senior narrative director, Jon Paquette, said, "I want this to be one of the best Venom stories you've ever experienced."
The site asked about the possibility of a Venom spinoff game.
"So, here's what we're doing. We're focused on 'Spider-Man 2,' and what we're gonna do is we're gonna wait to see how the fans react," he said. "We're gonna listen to the fans and we're gonna ask ourselves, 'Okay, what do the fans really want?'"
"We'll kind of talk about stuff after we've all had time to sleep and take vacations," he added.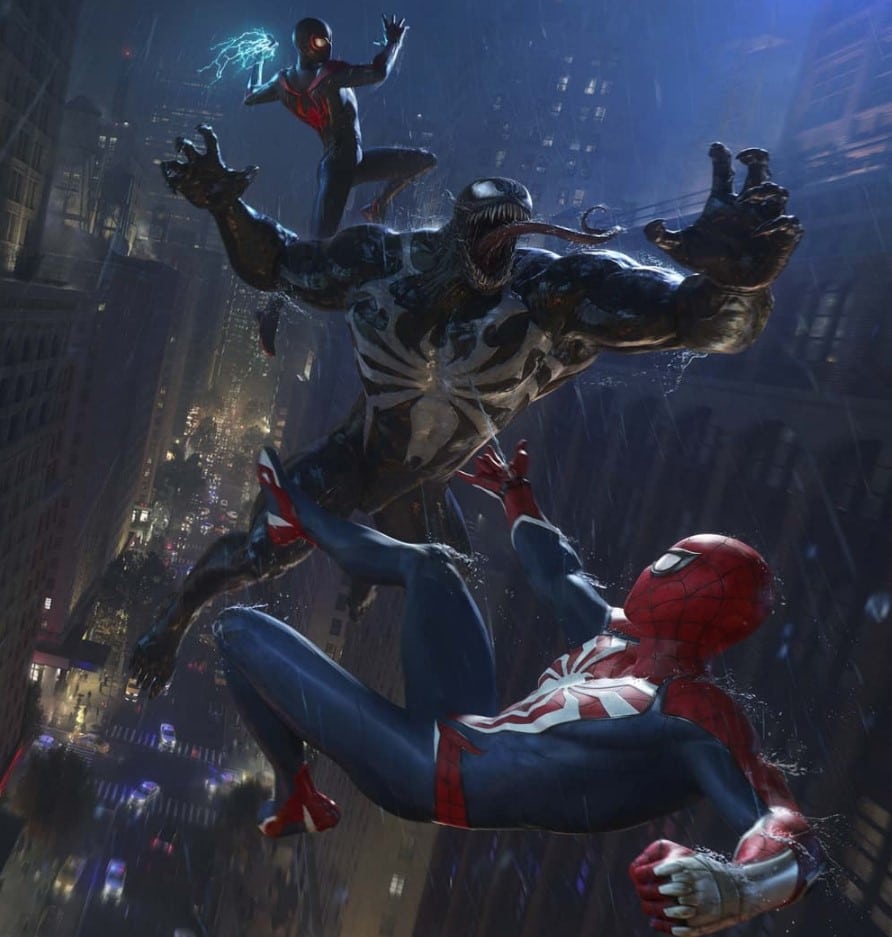 Tony Todd excited
Tony Todd also recently chatted with Marvel.com about playing Venom.
"I think Venom is one of the coolest Marvel characters ever created!" Todd offered. "Every time I think of going in and recording him, I'm smiling all the way from Marina del Rey to Burbank and I can't wait to step into the booth.
"I grew up an only kid, right? He's like a guy when you go into that growth spurt—I had a very high voice until junior year, and all of a sudden, everything changed, but I was uncoordinated and all the coaches laughed at me. It was an English teacher who gave me a copy of The Tempest that changed my perspective and said, 'Oh, I can do that!'" he recalled.
"I think, when people play this game, there's going to be different sides—of course people are rooting for Spider-Man and Miles, but I think there's going to be a whole section of people that are saying, 'Well, what can Venom do, and why do I like him?' Because he's just doing it with abandon!" he said.