A live-action version of Marvel Zombies is again rumored for the MCU, which follows the recent episode of the What If…? animated series on Disney Plus; however, the source happens to be a bit more credible.
Mark Millar, the comic book creator who actually came up with the idea for Marvel Zombies and who is known for Kick-Ass and Kingsman, has moved off of Twitter and is now releasing an e-mail newsletter, where Millar went over the origins of Marvel Zombies and included mention that sources have filled him in a live-action version is on its way:
…also (if my sources are correct) a little live-action Marvel Zombies further down the line, but you never heard that from me.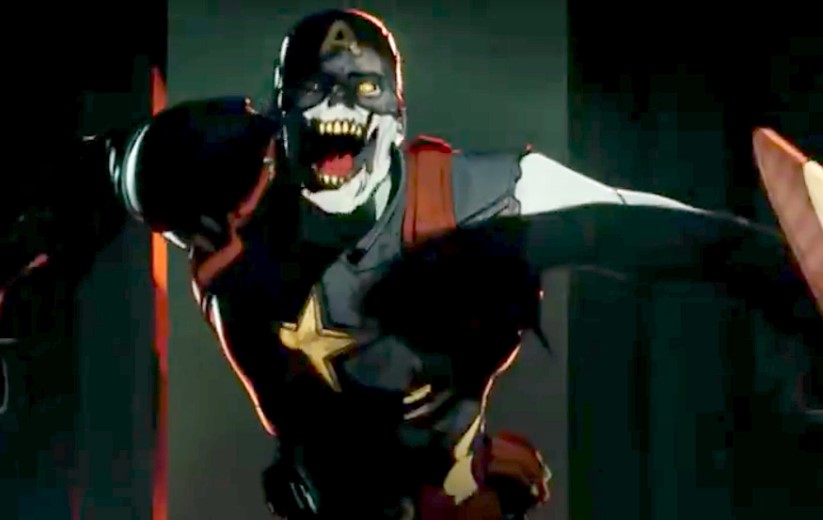 Marvel Zombies MCU rumors involve Secret Wars
Back in October of 2019, it was rumored a Marvel Zombies live-action version would be headed to the MCU surrounding a series of movies and TV shows involving Secret Wars, as the rumor offers: Mephisto will be unleashing "hell on Earth" and the Marvel Zombies and the Spirits of Vengeance.
What is interesting about Secret Wars is that the Russo brothers have made it no secret they want to direct a Secret Wars movie, and recently saw it learned that talks have fallen apart between the Russos and Marvel in regards to a new movie as a result of the Scarlett Johanson Black Widow lawsuit, but as I noted, hopefully, the lawsuit will get resolved which would mean the Russos could continue talking with Marvel.
Of course, the Secret Wars rumors are basically speculation as whatever is apparently going on with the live-action Marvel Zombies could be separate. Maybe the live-action Marvel Zombies project is what Chris Evans is returning for, as not only have the Russos previously said Chris Evans isn't done with Marvel, but the Hollywood trades have also confirmed Evans is involved with another Marvel project and that it's not Captain America 4 starring Anthony Mackie; so maybe Evans is going to return as Zombie Captain America, which also begs the question, what about the other Avengers actors?
I do hope the live-action Marvel Zombies is better than the recent episode of What If…? as the comic book versions of the character can actually talk and have a lot more banter.
Spirits of Vengeance might also be coming to the MCU in some form as a Midnight Suns video game is in the works which might be preceding some sort of MCU appearance.
You can subscribe to Mark Millar's newsletter here: mrmarkmillar.com/newsletter.