Yikes! The Jared Leto Morbius movie has seen a massive drop at the box office for its second weekend in release at movie theaters, so much so that it's the worst Marvel movie of all time.
Morbius dropped a whopping 73.8% from weekend one to weekend two, which is worse than the X-Men: Dark Phoenix drop of 71.5% back in 2019.
Morbius went from $39 million in its first weekend of release to $10 million in its second weekend of release, and the box office stands at only $127.2 million worldwide, with $57.9 domestically.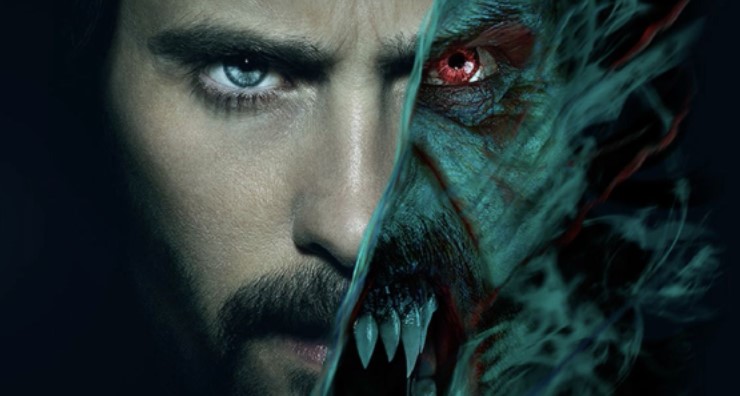 How can Morbius be that bad?
I still have yet to see it, as I was going to see it this past week, but my older son already saw it with a bunch of his buddies and said it was awful. My son and I have similar tastes, so instead, I went to see Sonic the Hedgehog 2, which was a pretty fun flick.
I think I still might see Morbius because I have a hard time believing it's that bad, but I didn't like Venom 2 at all, and it has the same producers, the same producers who massively messed up the Andrew Garfield Amazing Spider-Man movies and butt heads with Kevin Feige.
So this doesn't come as that much of a surprise, but I will be honest, I was hoping Sony would have learned from the success of the Tom Holland Spider-Man movies, but it seems they haven't, and it seems their Spider-Man spinoff universe will continue to be a big mess.
Now I am not looking forward to Kraven as much as I once was, and Sony should probably keep the Tom Holland Spider-Man the heck away from its spinoff universe if they want Spider-Man to continue to be successful, which is unfortunate because Kevin Feige is continuing with his own cruddy approach to the MCU, which is woke and filled with a bunch of politically correct replacement characters no one likes or wants to see, just like in the comics.
Checking Rotten Tomatoes, the reviews are just as bad from the critics and fans alike as Morbius has a 16% Rotten Tomatoes Score and a 70% Audience Score, which is low for a superhero movie.
To the director, producers, actors, and those involved, how can you NOT know you are making such a bad movie? It's mind-blowing.
Again, I haven't seen the movie, but I'm just shaking my head.