Kevin Feige's woke Phase 4 approach is turning out to be a disaster of epic proportions as now it is reported that if Shang-Chi bombs at the box office, which it is expected to do, that Disney will delay the release of Eternals.
The info comes from Vulture's report about how Sony is going to further delay the release of Venom 2, where the site reached out to additional studios sources to see if there would be similar delays, where it's noted that Marvel could delay the release of Eternals if Shang-Chi underperforms, which follows Black Widow being a colossal catastrophe:
Among studio sources reached by Vulture, the short-term outlook is that autumn's big films (such as Dune and Top Gun: Maverick) will most likely stay on their scheduled release dates — although Marvel Studio's Eternals could be delayed if the 24th MCU entry Shang-Chi and the Legend of the Ten Rings underperforms at the box office upon its September 3 release.
Recent estimates have the Shang-Chi opening box office as the lowest debut of any MCU movie, including lower than Ant-Man's $57 million and The Incredible Hulk's $55 million, with a range of $35-55 million.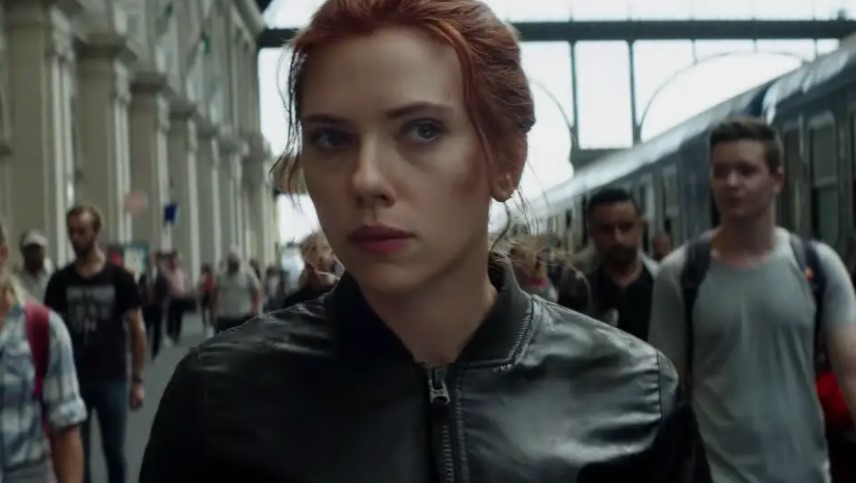 Disney losing faith in Marvel
Similar to Black Widow, Disney seems to have lost faith in the Marvel brand, as following Disney releasing Black Widow at the same time in theaters and on Disney Plus, which has spawned a lawsuit from Scarlett Johansson, Disney announced that following a 45-day exclusive release, Shang-Chi will be made available digitally–something that has sparked controversy in regards to comments made by Disney CEO Bob Chapek and Shang-Chi star Simu Liu.
"We are not an experiment," said Liu in regards to Chapek's comments about how Shang-Chi getting an experimental release. "We are the underdog; the underestimated. We are the ceiling-breakers. We are the celebration of culture and joy that will persevere after an embattled year. We are the surprise. I'm fired the f**k up to make history on September 3rd; JOIN US."
It should be noted that, obviously, Disney was aware Black Widow was going to bomb big time which is why they released it right away on Disney Plus, as Disney makes a lot more money from Disney Plus purchases than movie theater tickets.
It also seems obvious that Disney thinks Shang-Chi will be a bomb which is why its 45-day theatrical release is considered an "experiment," and Disney apparently thinks the upcoming November release of Eternals will fail as well, hence the release date change.
When the movie stars are suing or feuding with the studio or siding with one another against the studio (Elizabeth Olsen recently came out in support of Scarlett Johansson) that shows just how bad things are.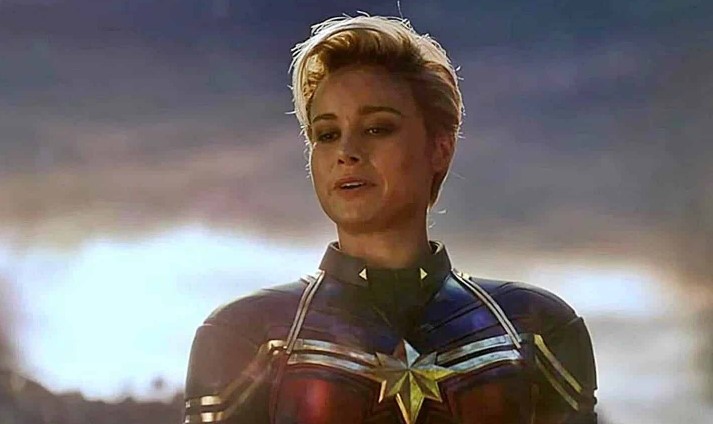 Feige's woke MCU approach is a bust
Feige's woke approach doesn't look to be getting any better as upcoming releases include a slate of woke content, which is where characters are changed for the sake of political correctness and/or the liberal agenda is promoted at the expense of quality story:
Shang-Chi – Simu Liu recently said the film "will change the world" and will finally give the audience an "aspirational" Asian character (though that doesn't necessarily mean the movie will be woke).
Eternals – gender-bent, race-swapped characters; regarding the story, the trailer revealed that although the entire universe was threatened by Thanos, they decided to stay out of it (makes sense, right?).
Hawkeye – Jeremy Renner replaced by Hailee Steinfeld's Kate Bishop.
Ms. Marvel – politically oppressed Muslim character (that replaced Carol Danvers in the comics).
Doctor Strange in the Multiverse of Madness – with Marvel Comics killing Doctor Strange, a new woke MCU Doctor Strange is speculated; it's also known Feige wouldn't allow Benedict Cumberbatch in WandaVision because he's a male character (ditto for Robert Downey Jr. and The Avengers in Black Widow).
Thor: Love and Thunder – Natalie Portman becomes the Female Thor; Tessa Thompson's Valkyrie is looking for her "queen" of New Asgard.
Black Panther 2: Wakanda Forever – rumors offer Shuri will become the Black Panther and that Ironheart will be introduced in the movie who replaces Robert Downey Jr's Tony Stark in MCU. In the comics, Ironheart is a teenage girl who steals Iron Man tech and is allowed to keep the Iron Man suit, though she is a child and has no superpowers (see how the story gets sacrificed for wokeness?).
Captain Marvel 2: The Marvels – just watch the first movie, and The Marvels will feature Brie Larson ('nuff said?), Teyonah Parris as Monica Rambeau and Iman Vellani as Ms. Marvel; the director recently said the movie is about "pain and trauma."
Guardians of the Galaxy 3 – unknown how woke James Gunn will go, but he may feature a woke version of Quasar, and the comics have gone completely woke; interestingly enough, Gunn is leaving Marvel to go back to DC, so maybe Guardians 3 won't be all that woke and is the reason why Gunn is heading back to DC.
Blade – unknown, though look for something about Blade's daughter.
Deadpool 3 – Ryan Reynolds sold out his writers for two female newbs (as demanded by Feige and Marvel).
Fantastic Four – rumors offer Feige is going with a diverse version of the characters.
Captain America 4 – Chris Evans replaced by Anthony Mackie's Falcon, a character with no super powers.
Moon Knight – TBD.
She-Hulk – unknown, but likely woke as it will feature the goofy version of Mark Ruffalo's Hulk (men are bad, etc).
Armor Wars – the original comic featured Tony Stark as Iron Man getting his tech back from various villains in what is one of the best Iron Man stories, IMO; obviously, James Rhodes replaces Tony, and it is said Ironheart will be in the series, again who replaces Robert Downey Jr's Tony Stark.
Ironheart – woke like the comics (see above).
Secret Invasion – unknown.