Though unconfirmed by Sony, it is being reported that Venom: Let There Be Carnage could be delayed again and that the Jared Leto Morbius movie would get pushed back as a result.
Following the recent trailer release, Sony announced that Venom 2 had been delayed from September 24 to October 15, but now Vulture is stating that Sony is planning to delay the release for Venom 2 until January 21, 2022, the planned release date for the Jared Leto Morbius movie, which would, of course, mean Morbius would get pushed back as well.
According to the site, Sony is waiting to make the new release date announcement after CinemaCon is over, so expect the announcement on Thursday, Aug. 26, or after.
"They didn't want to flash to exhibitors that they're scared of the early Fall," a source fills in Vulture. "Why would you move it three weeks? Buys you nothing."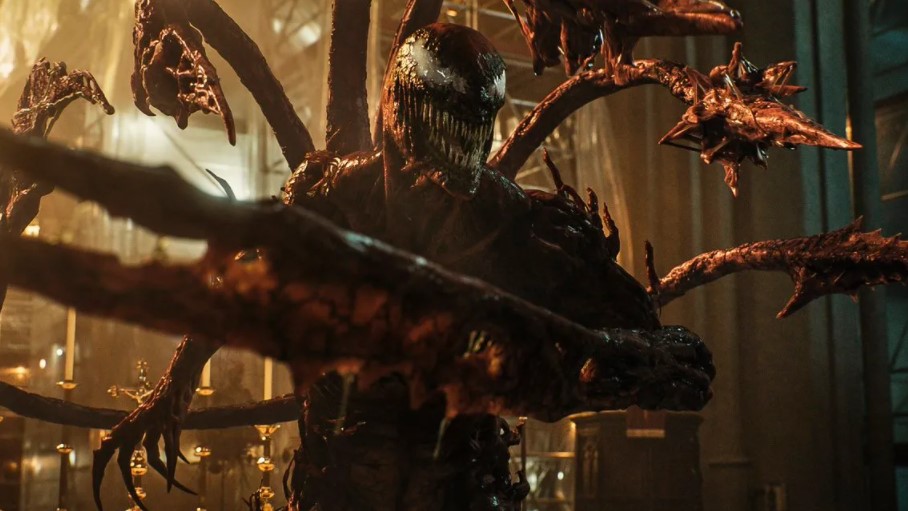 Hollywood is to blame for box office bombs
Regarding Spider-Man: No Way Home, Marvel recently released the first trailer confirming the Dec. 17, 2021 release, so as of now it's still on schedule, though interestingly enough Vulture states sources have filled them in that if Shang-Chi bombs at the box office, which follows Black Widow bombing, Marvel may push back the November release of Eternals.
While the pandemic is being blamed by Hollywood and its shill media sites for the release dates getting pushed back for various movies, the pandemic has nothing to do with new movie releases absolutely bombing big time at the box office as the issue with these movies is that they are absolutely horrible. A case in point is Hugh Jackman's new movie, Reminiscence, which is downright unwatchable. I'll also add Black Widow wasn't any good, and while I liked James Gunn's The Suicide Squad, the normie audience turned their noses up at it as did the hardcore DC Snyder fans as no one wanted a sequel to the 2016 movie (where is Henry Cavill and Superman Man of Steel 2?).
If you seriously think people are "afraid" of going into movie theaters, watch this video on Facebook and check out social media posts of people going to sports events, concerts, festivals, fairs, beer tents, etc.
Everything mom ever taught you about table manners goes right out the window here and we wouldn't have it any other way. Don't miss the fun, join us this weekend! pic.twitter.com/nJFj5RXiNk

— Hofbrauhaus Buffalo (@HofbrauhausB) August 21, 2021
(via Vulture)