The "Marvel Is Overy Party" hashtag is currently trending on Twitter with near ten thousand posts as Kevin Feige and the company have been silent for months.
One of the "top" tweets, which has almost two thousand "likes" tweeted at Marvel to "drop a trailer or something."
"Marvel Is Over" also follows last weekend's epic DC FanDome virtual convention where DC and WarnerMedia blew things out of the water with news and trailer releases for The Batman, The Suicide Squad, Black Adam, Wonder Woman 1984, and more, and DC FanDome will have a Part Two in September, but still Marvel is silent.
Feige and Marvel have been silent since March when the coronavirus fears shut everything down, with Feige only tweeting in early April: "A nice reminder of what we were all doing together almost exactly 1 year ago. A nice reminder of what we will all be doing together someday again. #AvengersEndgame."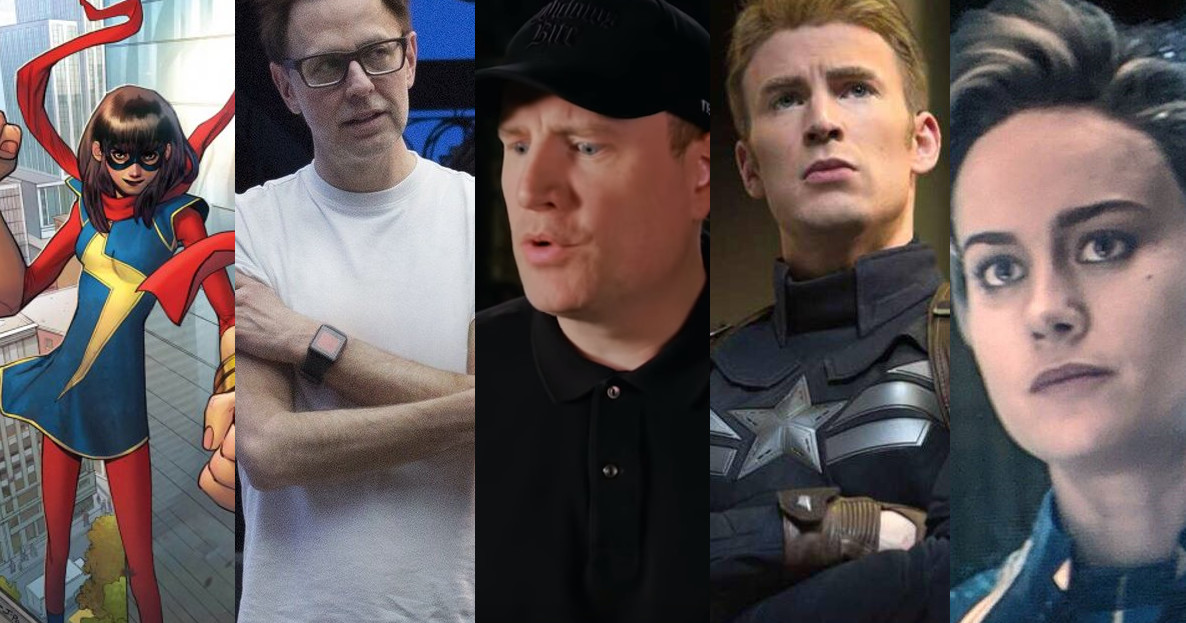 Fans wondering where is Marvel and Kevin Feige?
Another tweet from a user responding to the #MarvelIsOverParty hashtag says: "#marvelisoverparty maybe if they didn't cancel their Netflix shows…"
All indications offer that Kevin Feige is responsible for canceling the Marvel Netflix shows, which includes Daredevil, as reportedly, Feige fired the Head of Marvel TV, Jeph Loeb, and has done away with Marvel TV, which was a separate brand and company at Disney than his Marvel Studios. Agents of SHIELD also recently ended. Feige is now in control of all of Marvel Studios, TV, and Comics, with a recent rumor offering that when Daredevil gets rebooted within the MCU, that Feige is a "control freak" and will not be using fan-favorite Charlie Cox because Feige doesn't want to use someone else's idea and only wants to use his own original ideas.
Regarding Marvel Studios, Feige's Phase 4 could be an epic disaster, similar to Disney Star Wars, as Phase 4 is all about diversity and not about quality storytelling; however, a recent rumor offers Disney may be purging all the SJW and "woke" agendas currently at both Marvel and Star Wars. Also, recall how a Marvel Studios producer bashed X-Men for having the word "men" as part of it.
Feige and Marvel also haven't promoted any of their upcoming releases and skipped out of the virtual Comic-Con convention.
The fates of both The Falcon and the Winter Soldier and WandaVision coming to Disney Plus are presently unknown as they still have filming left to do, but now it's thought WandaVision may be released first on Disney Plus later this year.
Marvel was also forced to push back all of its movie release dates due to the fears surrounding the coronavirus.
Check out the tweets below.
"Marvel Is Over Party" tweets:
.@Marvel DROP A TRAILER OR SOMETHING?? #marvelisoverparty pic.twitter.com/9yLzCrCJOf

— gar (@intohoIIand) August 27, 2020
#marvelisoverparty maybe if they didn't cancel their Netflix shows,,,, pic.twitter.com/YongoceE4K

— madi — ☥ (@astr0zombiez) August 27, 2020
maybe you should've let morgan have her dad #marvelisoverparty pic.twitter.com/eT7cEtFKtv

— jenita™ (@chalamettinson) August 27, 2020
#marvelisoverparty next time dont kill him. pic.twitter.com/O24rmQtJFF

— dia ≛‏‏‎‏‏‎‏‏‎‏‏‎ CHECK PINNED (@bvckyrie) August 27, 2020
#marvelisoverparty maybe if you
hadn't done this to him pic.twitter.com/ABYmBRAD8u

— More Stevebucky Art (@SteveBuckyArt) August 27, 2020
Easily the worse movie in the entire mcu since thor the dark world #marvelisoverparty pic.twitter.com/YuWiP2mZfC

— Mega_Voyager (@MegaV0yager) August 27, 2020
Johnny Depp is rumoured to play The Joker and then #marvelisoverparty starts treading? pic.twitter.com/gNIPzLarwg

— Strawberry Fields ミ☆ (@sunflxwervolsix) August 27, 2020
#marvelisoverparty Me when Spider-Man isn't in Fortnite. pic.twitter.com/0OTSRlAWKK

— —-DEUCE2CON—- (@Deuce2Con22) August 27, 2020
#marvelisoverparty maybe if they released the loki trailer pic.twitter.com/V5VO51t27s

— loki supremacist (@LOKIBARBZ) August 27, 2020
Bring back DareDevil or we riot #marvelisoverparty pic.twitter.com/LKPAiKylSJ

— TYLER❌ (@FujitaMp3) August 27, 2020
anyway #marvelisoverparty except for marvel women–✨ pic.twitter.com/BTfvPzQL2O

— les –| 20 (@mjstingleparkcr) August 27, 2020
maybe if you'd given them more screen time this wouldn't be trending #marvelisoverparty pic.twitter.com/d8tJ9QJGnH

— Spain but the "S" is silent (@pedroscake) August 27, 2020
#marvelisoverparty maybe if you announced #AgentsofSWORD pic.twitter.com/5eAZHbFLFg

— allie ⴵ (@quakesharry) August 27, 2020
DC fans seeing #marvelisoverparty trending pic.twitter.com/r3tlHeWvyo

— LORDY (@6_LORDY_9) August 27, 2020
#marvelisoverparty yea maybe if they could do thispic.twitter.com/Ddhls4acP9

— evie (@THEB4TMANS) August 27, 2020