Following the awesome success of the John Wick movies, Keanu Reeves happens to be a hot commodity which has seen talk of comic book movies for the actor including roles for Marvel as well as a possible return to DC.
A pair of, perhaps, related rumors have surfaced offering that a reason Warner Bros. decided to go forward with The Matrix 4 is to keep Keanu Reeves from doing a Marvel movie and to bring him back as John Constantine in the DCEU.
Marvel Studios producer Kevin Feige recently confirmed he wants Keanu Reeves in the MCU and that Marvel has talked about using the actor, just that they are trying to figure out the right role, with Reeves having gone so far as stating the only comic book character he really wants to play is Wolverine (Reeves hails from Canada, the home of the adamantium berserker mutie).
Another rumor actually offers that Reeves' John Wick team wants him to play Moon Knight (the Disney Plus series was recently announced), with it also said that Keanu Reeves himself wants to play Adam Warlock for James Gunn in Guardians of the Galaxy 3; the Silver Surfer's name has also come up in fan casting for the MCU as well as Reed Richards of the Fantastic Four.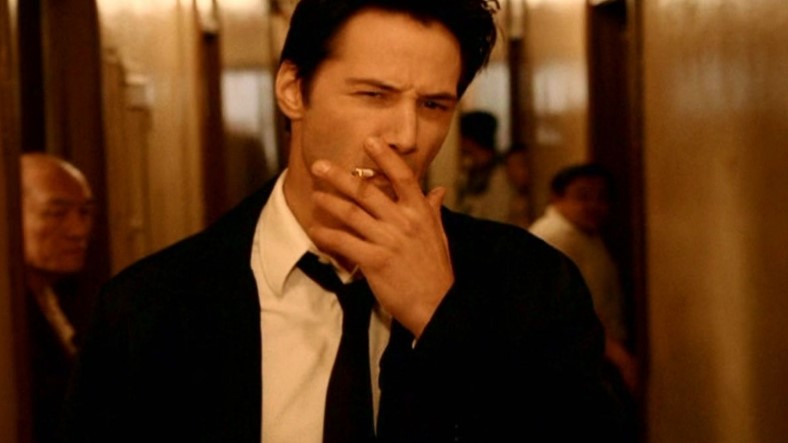 Both Marvel and DC want Keanu Reeves
So with all this talk of Keanu Reeves possibly landing a Marvel gig, it is claimed that Warner Bros. wants to keep Reeves in house, so they went with The Matrix 4 which will keep Reeves away from the MCU and from having the time to do a Marvel movie (Reeves recently wrapped on Bill & Ted 3, and has Rally Car, John Wick 4, Rain, and Past Midnight in the works).
In addition to The Matrix 4, it is also claimed that Warner Bros. wants to bring back Keanu Reeves as Constantine, from the 2005 movie, and that Hellblazer character may appear in a rebooted Deathstroke movie or possibly the upcoming New Gods film. It's claimed that at one time Colin Farrell was up for the role of Constantine, but it is said that is no longer the case.
Bringing back Keanu Reeves as Constantine does makes sense if WB does want to keep the actor out of Marvel.
Check out Marvel fan art below. Who should Keanu Reeves stick with and what role? DC or Marvel?
(rumors via Lords of the Long Box, We Got This Covered)
Keanu Reeves fan art: