Following Marvel Studios shutting down production on Blade it's reported two-time Oscar-winning actor Mahershala Ali will be more heavily involved, which comes amid fears Ali could actually depart the project.
Jeff Sneider originally reported on all the problems surrounding Blade which included mention that the script turned in was only 90 pages and featured two lackluster action scenes.
In addition, YouTuber Grace Randolph offered the plot of the movie in part follows Blade training a little girl, either his daughter (Marvel Comics just announced a Daughter of Blade in a high school comic book), Dracula's daughter, or another vampire's daughter (is it a Blade movie or more Kevin Feige bait and switch?).
Yeah, that sounds like a big mess.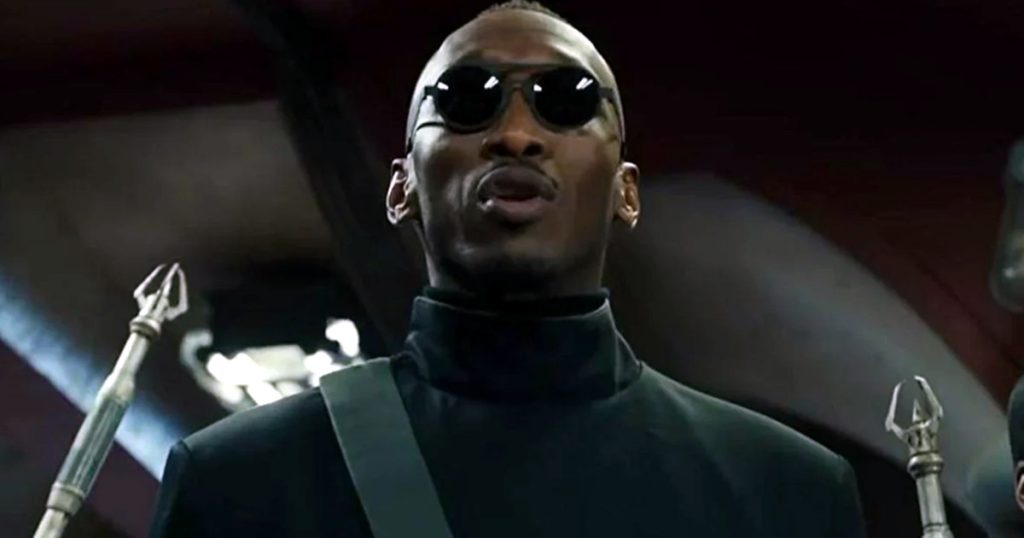 Mahershala Ali is fully on board Blade
In Slash Film's report on Marvel shutting down Blade production, according to sources for the site, Mahershala Ali is fully on board Blade and will have a major part in shaping the film's new direction.
Sneider previously said that Mahershala Ali was very frustrated with the process, that Kevin Feige was spread too thin with all the new Marvel content, and Randolph added the reason the director left was that he was supposed to take charge, as both Ali and Feige were too busy, but didn't, hence why the director got the boot.
So according to Slash Film, Mahershala Ali will not only take charge of Blade, but Ali also wants the script rewritten, which has seen The Witcher and Moon Knight writer Beau DeMayo come on board.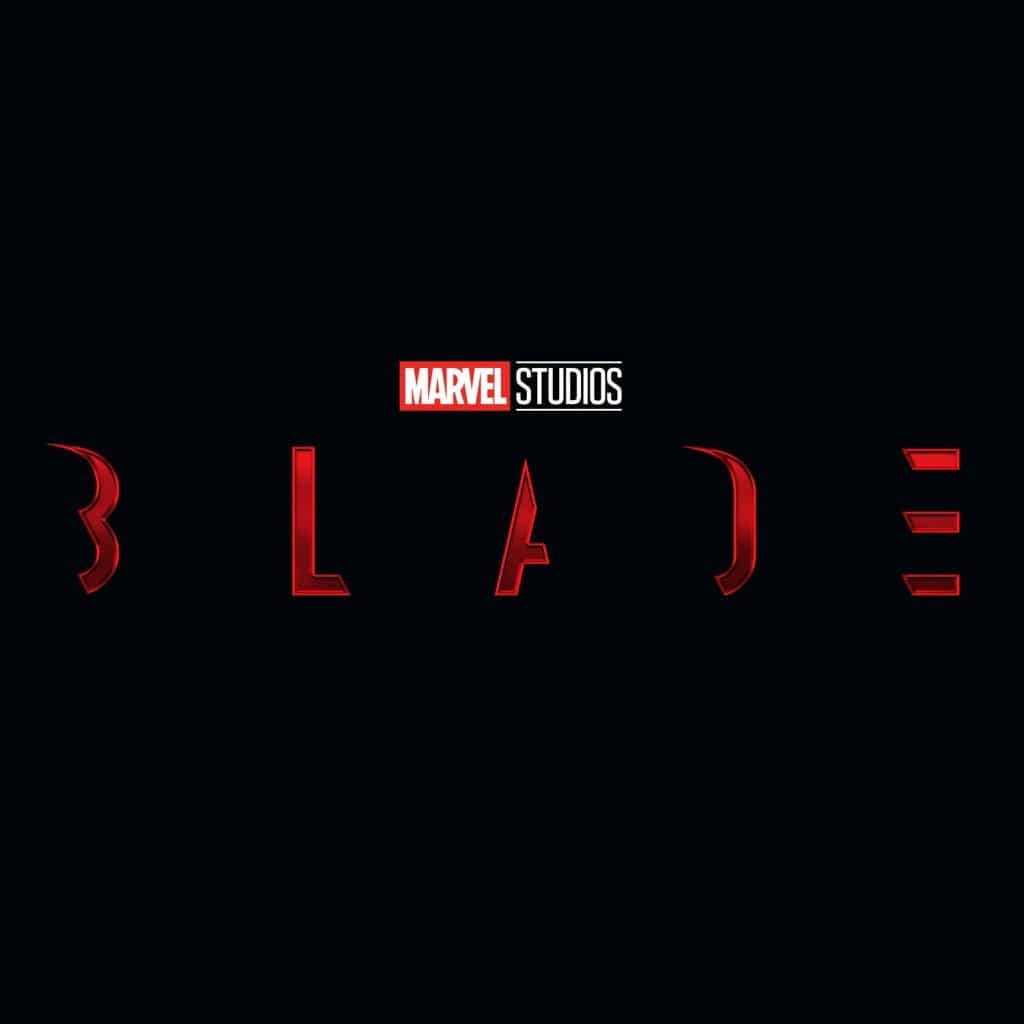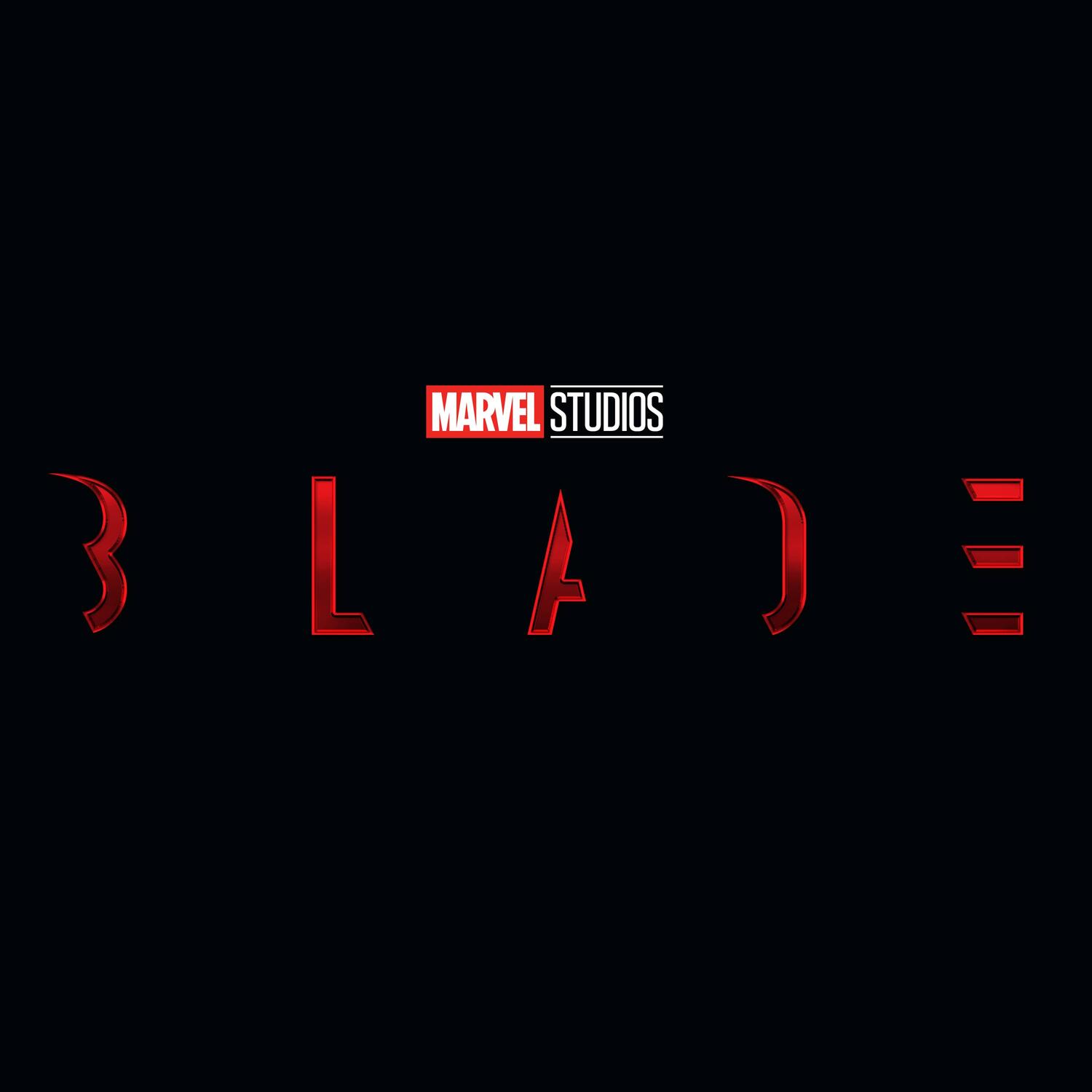 Mahershala Ali is so upset about Blade
In Randolph's YouTube report about Blade (it's a good video and mirrors a lot of my own thoughts, more on that below), she goes even further and says there are fears that Mahershala Ali could depart the movie.
Randolph offers Mahershala Ali is so upset that her source says let's hope he doesn't walk.
Randolph makes it clear that Mahershala Ali hasn't said anything about leaving the film, but she offers insiders are fearing he may — again, Ali has not expressed he is going to leave, but her insiders are worried he may due to all the problems.
Randolph also says the script will be rewritten from scratch so everything you heard about the movie will be wiped from the slate, and she says the script is "garbage."
"The thing is such a mess it needs to start over, that's why the movie has been delayed a year," says Randolph who goes on to say that Ali is probably thinking, "'I'm not making this crap.'"
However, if Slash Film is correct, those worries may be for nothing as Mahershala Ali is, again, said to be fully involved.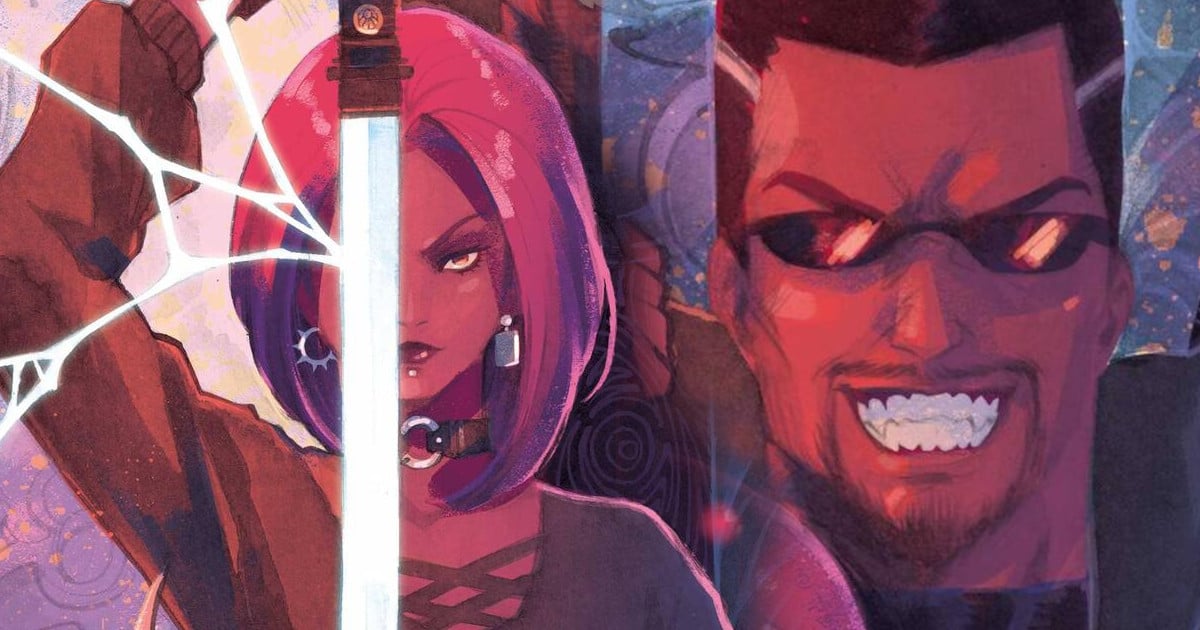 Woke Marvel killed the comics and the movies
Randolph also says that the MCU following the Marvel NOW! comics is what is killing the MCU and is responsible for killing the comics.
Worth a mention is that the Daughter of Blade comic was originally supposed to be launched during that initiative, but wasn't for some reason and is now getting released.
Before we get into what she has to say, worth a mention is that I have been stating the same thing for years.
I have been professing for over ten years now, that Marvel's woke approach is what is killing the comics and the movies.
I actually started this site as a result of Wendell Vaughn Quasar getting replaced in the comics by a lesbian space clone, so like-minded fans banded together and got Quasar back.
As Marvel Comics didn't give a lick about Marvel Cosmic at the time, I decided to create Cosmic Book News to promote Abnett and Lanning Marvel Cosmic, primarily Nova and Guardians of the Galaxy.
I had a great relationship with Marvel and we would regularly put out exclusive content, interviews, hand in notes, tips, and reviews.
Everything was going great as the Editor confirmed the titles had rock-solid sales and bucked the trend of comics losing readers with each issue released.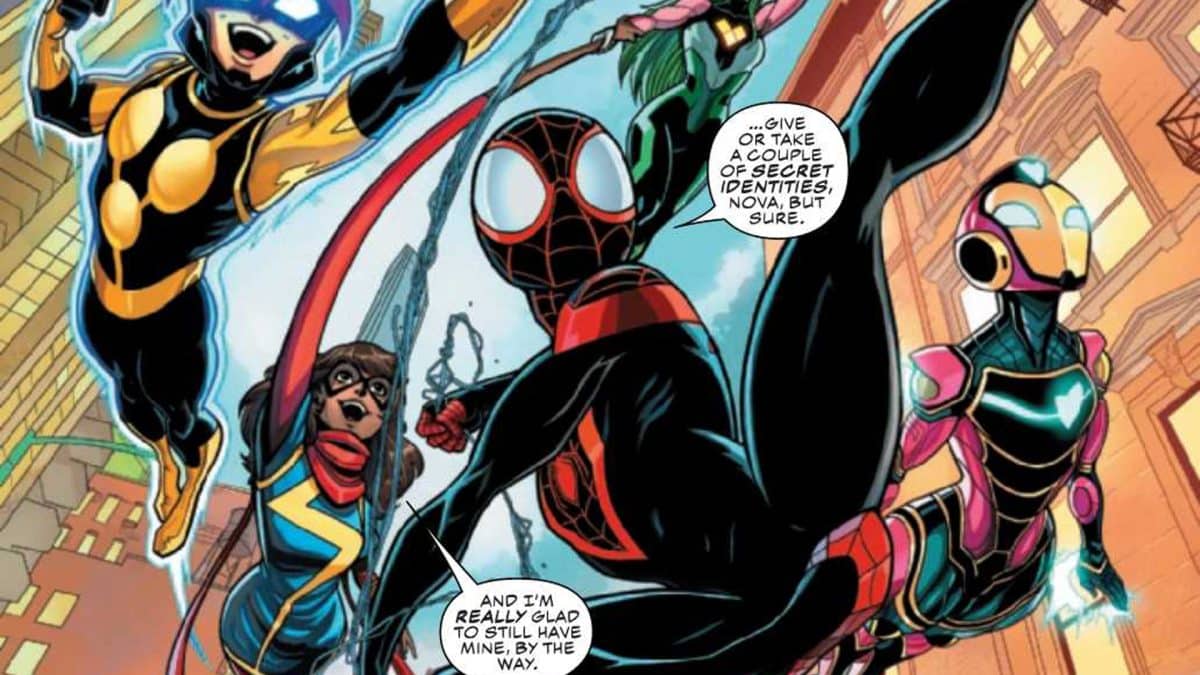 Marvel replaced original characters with politically correct versions
However, 2012 is when it all went downhill as James Gunn came on board to do his goofy take on Guardians of the Galaxy, and Marvel Comics decided to replace Richard Rider Nova with a woke politically correct version.
Of course, we weren't happy at all about it, which saw us break away from Marvel.
Long story short, Marvel Comics would then launch its "Marvel NOW!" initiative which, much like what they first did with Quasar and then Nova, would replace original characters with politically correct ones.
And of course, the stories were awful, the fans didn't like it, Marvel Comics ended up treating the fans poorly and blaming them for not buying the books, and the comic book business crashed hard.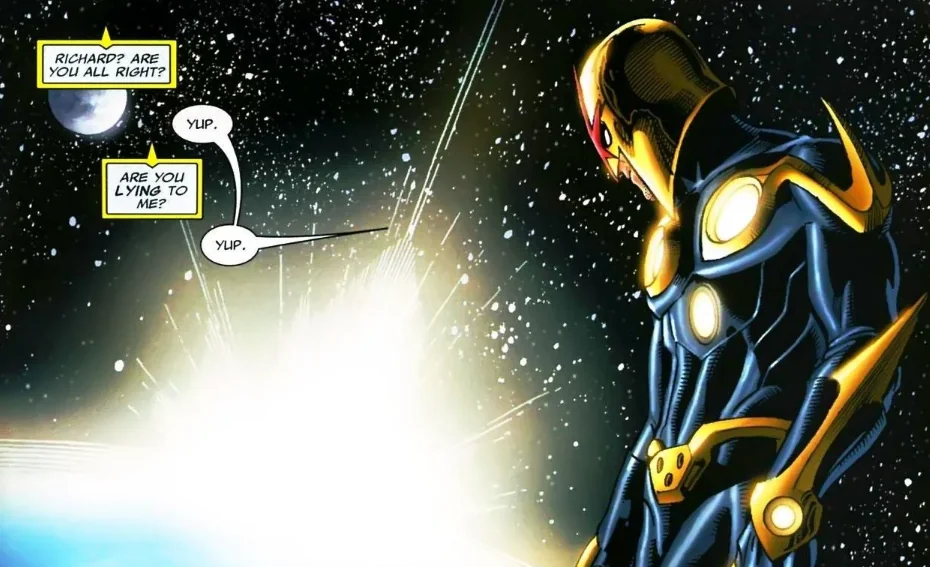 Marvel Now! killed the comics and is killing the movies
Grace Randolph agrees with me, and while she doesn't specifically say it, it's Marvel's woke approach that killed the comics and is killing the MCU, just as I said was going to happen over three years ago.
"Marvel Now. It killed the comics and it's killing the movies," says Randolph. "I can't believe it's the exact same thing. Who would duplicate a movement that was such a colossal disaster? Can you imagine having the hubris of saying 'wow, that was a total disaster, I bet if I did the same thing it would be a success.'"
Randolph continues, "So I feel like they never should have repeated Marvel NOW! I think it was a huge disaster to do that. Marvel NOW! really hurt Marvel Comics, and to some degree, they really never recovered."
Much like others have said, Randolph also points out how the current state of comics is a disaster.
"By the way, I would like to point out – I'll really get you depressed – the state of comic books right now is awful. Absolutely awful," she says. "Every week I'm shocked on how too few comics there are to purchase. I mean it used to be such a treat, and you would be like 'why aren't more people reading comics?'"
Randolph also comments on a Marvel Comics editor recently stating Marvel Comics should be ten years ahead of the MCU in terms of stories for the MCU to use.
"No one would adapt the crap that's being put out right now," she says and offers to just create great stories.