Right in time for the movie coming to the MCU, Marvel Comics announces the Daughter of Blade comic book at this weekend's New York Comic-Con.
In the comic, "Brielle Brooks learns the true meaning of her deadly legacy in Danny Lore and Karen S. Darboe's upcoming 'Bloodline: Daughter of Blade' series," announced Marvel.
A daughter of Blade comic was actually supposed to be released years ago as part of Marvel's woke line of "Marvel NOW!" comics but it never happened.
The new comic that gets released in February follows the daughter of Blade throughout high school (not kidding):
Brielle is a good kid, no matter what her teachers say—it's not her fault she's developing vampiric super powers and the undead want to brawl! And as if problems at school aren't enough, Bri's got a wild ride ahead of her… she's about to discover she's the daughter of the infamous vampire hunter and Daywalker known as Blade!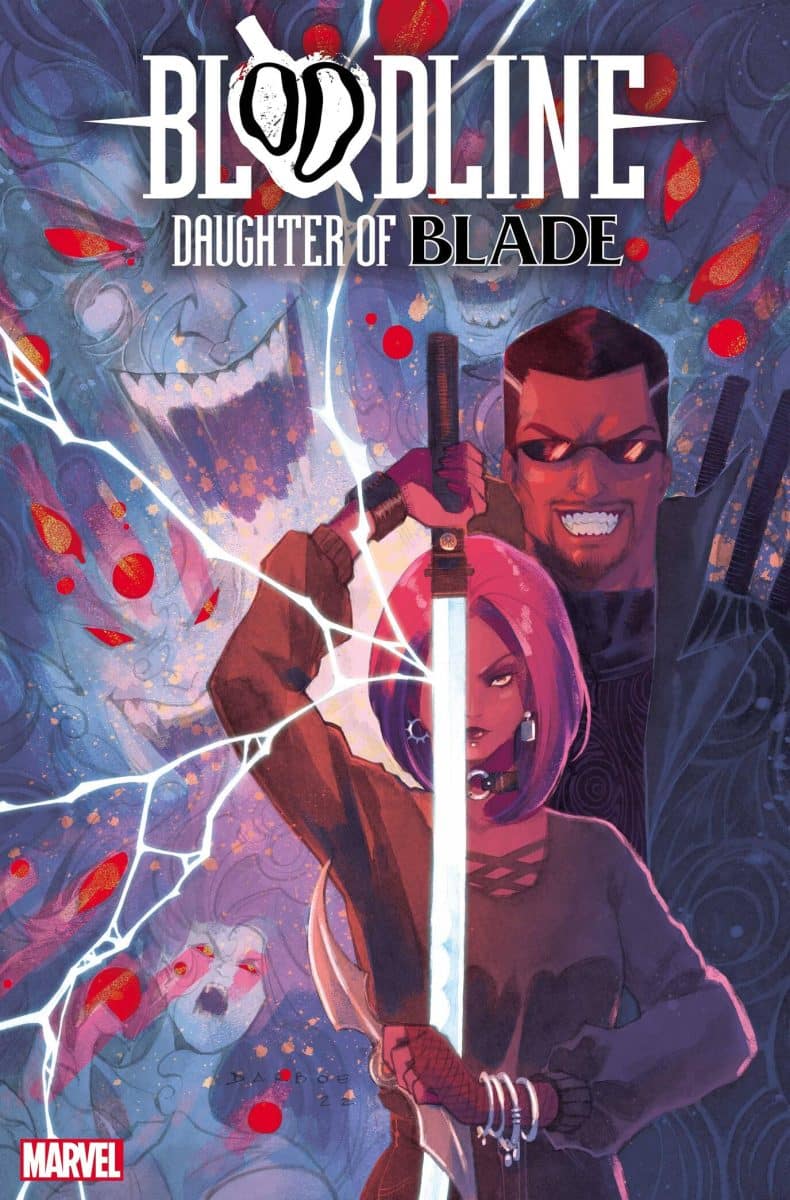 Blade movie troubles
Regarding the Blade movie, recently saw the surprising news that it lost director Bassam Tariq, with plot leaks offering the film may also involve the daughter of Blade.
It has been reported two-time Oscar winner Mahershala Ali is very frustrated with the process surrounding the movie and that head of Marvel, Kevin Feige, is spread too thin.
It's said the movie deals with Blade in his hundred years on Earth and with Blade training a child, a young girl, which might be the daughter of Blade, the daughter of Dracula, or another vampire child.
Additional problems are said to involve a short script that features lackluster action scenes and that Beau DeMayo is coming on board to do a rewrite, with filming delayed from November to at least the start of 2023.
So once again we see that Marvel Comics is syncing up with Kevin Feige's approach to the MCU which is what Marvel Comics has been doing since around 2012 or so (Guardians of the Galaxy completely changed to match James Gunn's goofy movies; Carol Danvers becoming Captain Marvel; Falcon becoming Captain America, etc. etc. — and don't be fooled for one minute thinking that the comics did it first; it's all been planned years in advance to sync up with the MCU).