Saturday at the D23 Expo, Marvel announced that Ke Huy Quan has joined the cast of Loki Season 2 and the first footage was shown off.
Goonies and Indiana Jones fans will certainly recognize the actor who also recently appeared in Everything Everywhere All at Once.
Kevin Feige made the announcement at the event but didn't reveal the character details.
Also present at D23 included Tom Hiddleston, Sophia Di Martino, and Owen Wilson.
Sorry, Henry Cavill fans, no Hyperion announcement.
Check out the Loki Season 2 footage description below.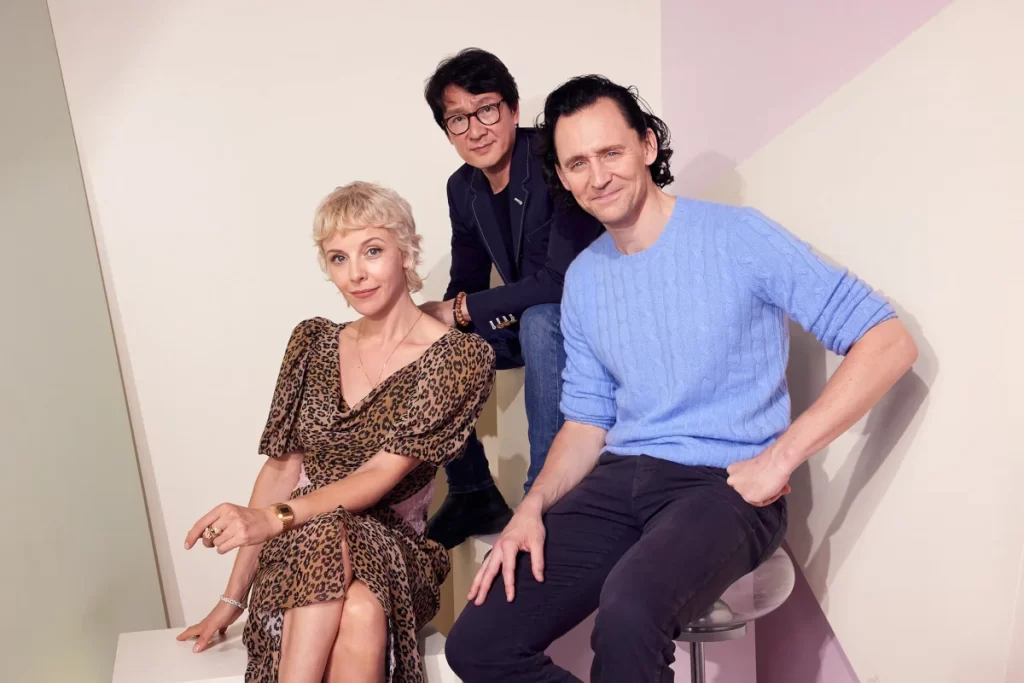 Loki Season 2 D23 Expo footage description
Slash Film was on hand to get a description of the Loki Season 2 footage which features Owen Wilson as Mobius.
The panel also confirmed Loki Season 2 will connect the entire Multiverse Saga, and it has also been confirmed that Jonathan Majors who plays Kang and who was first seen in Loki Season 1 will appear in Ant-Man and the Wasp Quantumania which will directly connect to Avengers: The Kang Dynasty.
Regarding the Loki Season 2 footage, it features Tom Hiddleston back at the Time Variance Authority (TVA) reading a manual before he meets someone offscreen.
As he is saying "Hello," Loki glitches because he is not supposed to be there in that timeline. More glitches follow as Loki fights his way down the hallway.
Loki is shown digging through a wall at the TVA where he reveals a big brass face of Kang the Conqueror (Jonathan Majors).
He digs through another wall and comes upon Ke Huy Quan's character who appears to be playing a TVA archivist.
An old Hollywood premiere is then shown, with Sylvie listening to records in a music shop.
Loki and Morbius are shown sporting old tuxedoes, probably on their way to that movie premiere for some reason.
Next, Loki is shown falling through the middle of the TVA building.
The Loki Season 2 footage ends with Loki and Morbius having a conversation.
"I don't want you to think I'm the bad guy in all this," says Loki to Morbius.
"Who says you were?" replies Morbius.
Loki replies listing all the people that think of him as a villain, including Morbius himself, Miss Minutes and various Avengers.