Following the news of Spider-Woman, it's announced that Sony is in talks with J.C. Chandor to direct the Kraven the Hunter movie.
Deadline reports talks are underway, though IMDb already has Chandor listed as the director on Kraven.
Back in October of 2018 saw screenwriter Richard Wenk state he was writing a script for Kraven which would feature Spider-Man.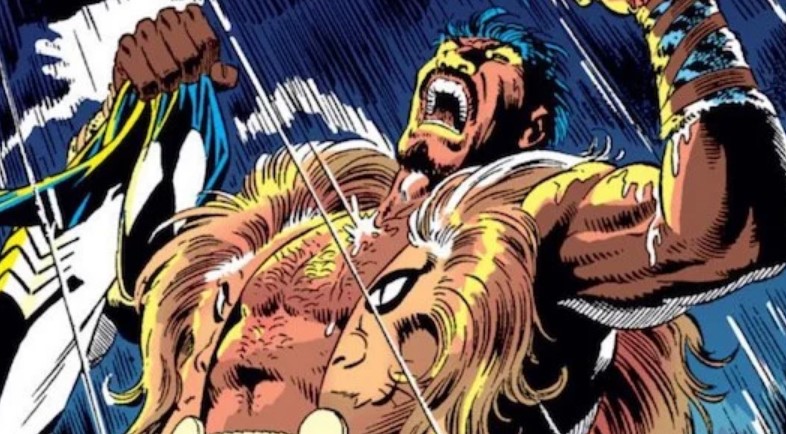 Kraven could battle Spider-Man
"Well, I'm just starting it. It's an interesting world. [Kraven is] a great character. I am doing it for Sony. It is in the Spider-Man universe. It is going to very closely adhere to the lore of Kraven the Hunter. And he is going to come face to face with Spider-Man," stated Wenk at the time. "I am just beginning it. I'm beginning the process. Because it is a big IP Marvel world, there are lots of hurdles to overcome before you start writing. It's a new world for me. What's nice about it, is it's a grounded character. He's doesn't have crazy superpowers and things like that. He's more grounded and fixed in what I sort of like to do. That's as much as I know."
Kraven also happens to be rumored for Spider-Man 3, so it will be interesting to see if the MCU ever syncs up with Sony's own Spider-Man spinoff universe.
Sony also is developing movies for Madame Web, Jackpot, and has Venom 2 and Morbius getting released.
Marvel.com offers about Kraven:
Kraven was a maniacal big game hunter who sought to defeat Spider-Man to prove that he was the greatest hunter in the world. Unlike other hunters, he typically disdained the use of guns or bow and arrows preferring to take down large dangerous animals with his bare hands even though he often made elaborate preparations to weaken a quarry before hand. He also used a mystical serum to give him similar strength to Spider-Man, but even without the serum he was a threat to the wall-crawler. However, Kraven's continual underestimation of the superhero's resourcefulness made him a frustrating quarry.