Happy Halloween from Kim Kardashian and company who assembles as Marvel's X-Men!
The reality TV star suited up in blue latex as Mystique from the X-Men movies played by Rebecca Romijn and Jennifer Lawrence.
Also be sure to check out her sister, Kendall Jenner as a sexy Jessie from Toy Story.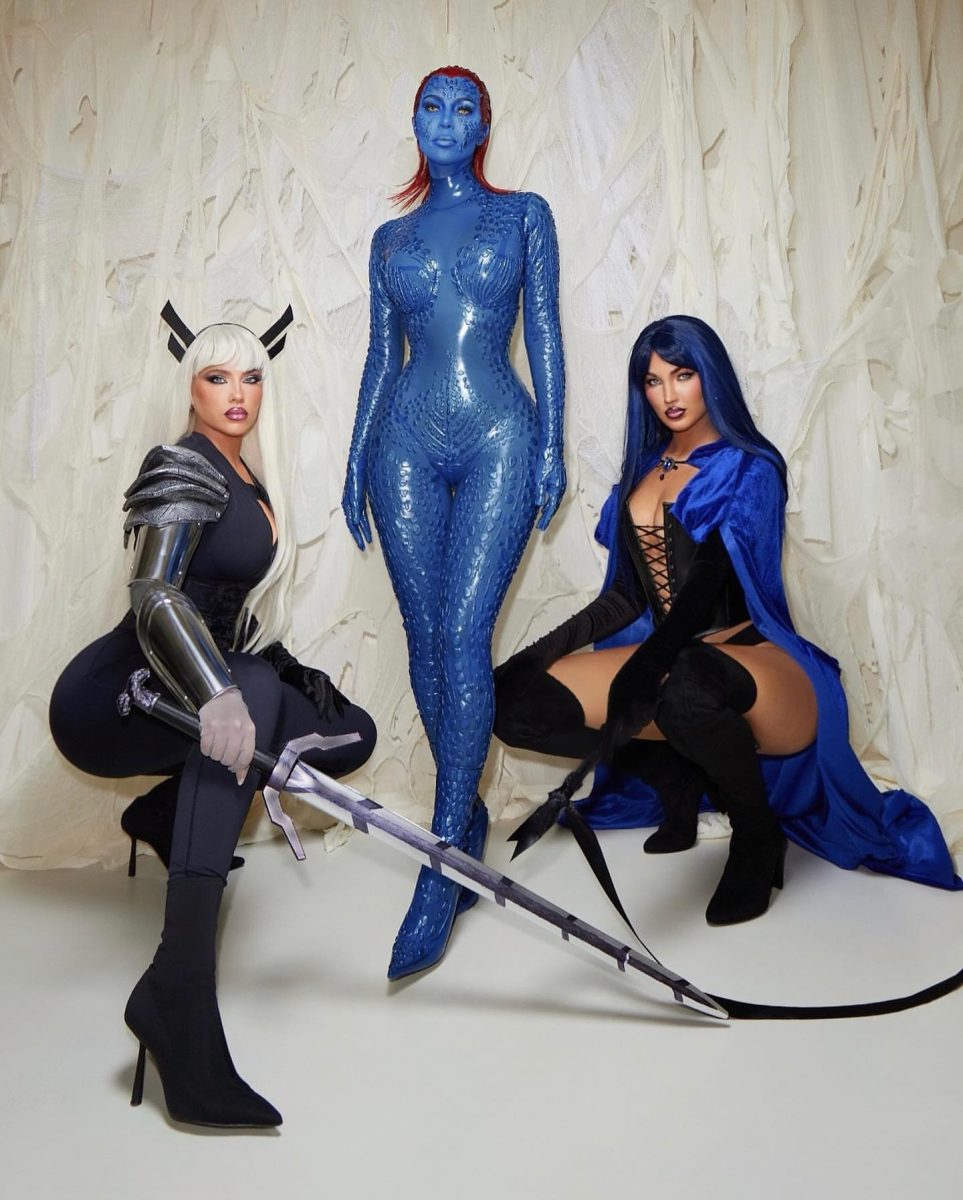 Kardashian wasn't alone as she brought two mutants with her.
Olivia Pierson is dressed as Magik (played by Anya Taylor-Joy in New Mutants) and Natalie Halcro as Selene.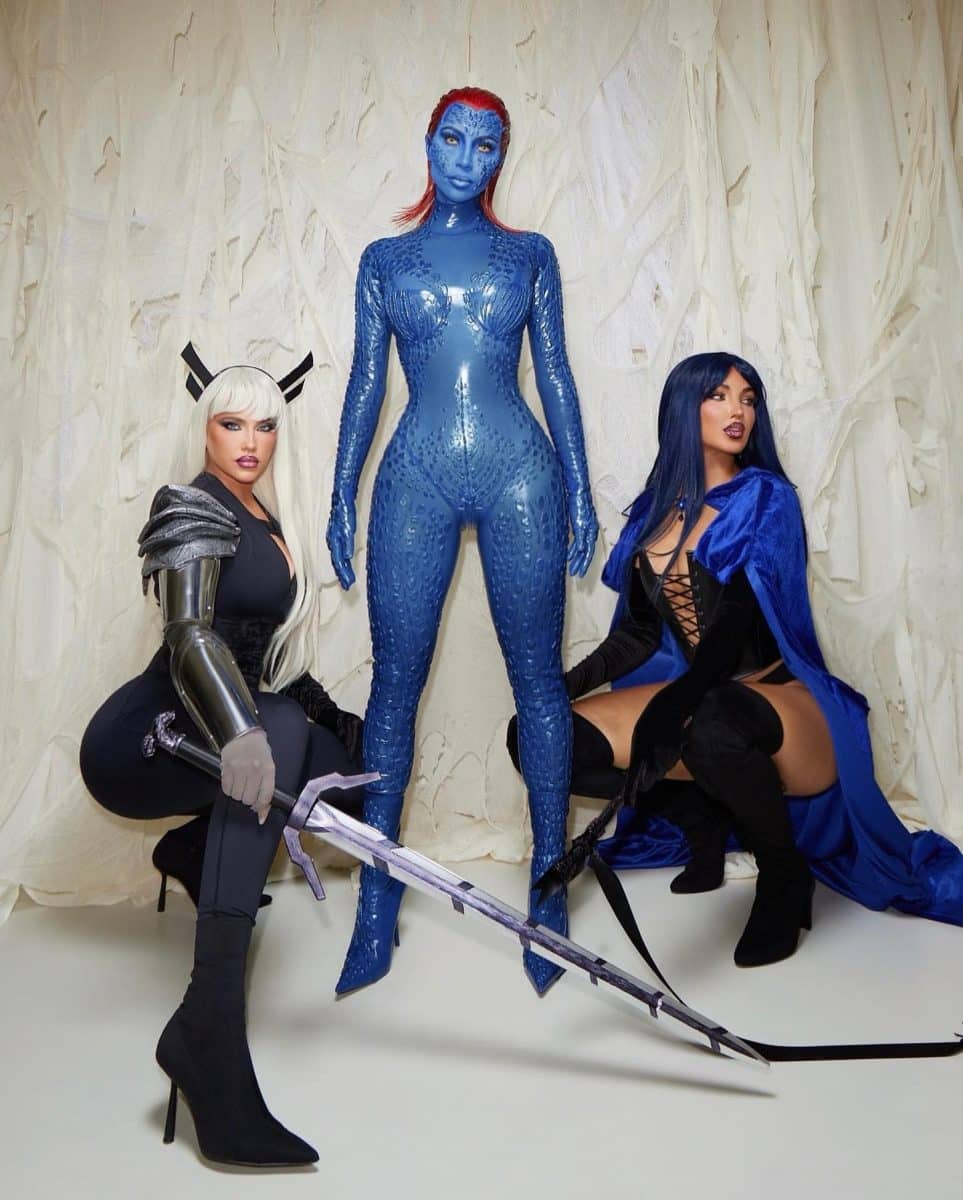 Kim Kardashian also posted in her Instagram Story that she went to Tracee Ellis Ross' 50th birthday party in full costume, but it wasn't a costume party! Whoops!
"That time I showed up to a birthday dinner in full costume when it wasn't a costume party!" she said.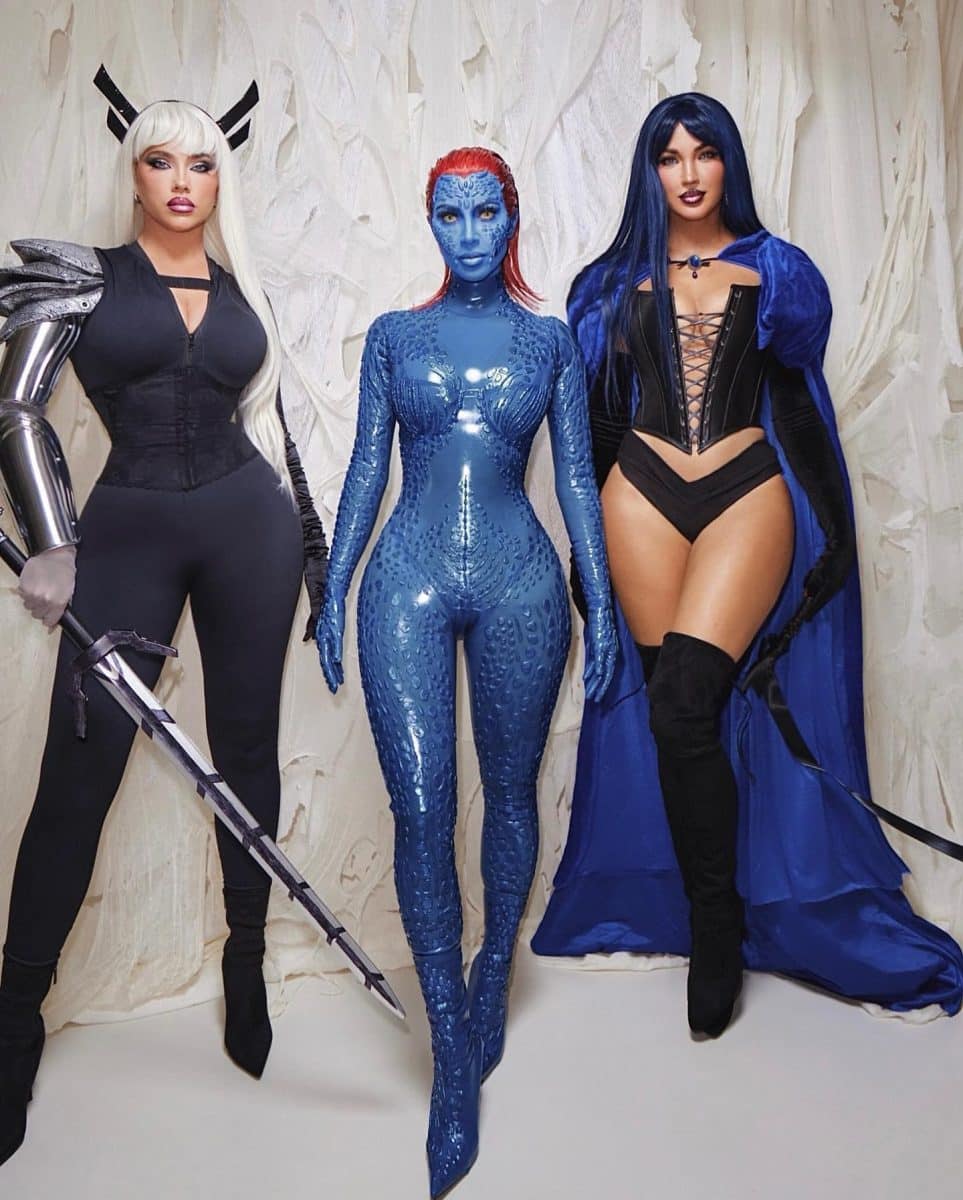 While that party didn't happen to be a costume party, Kim Kardashian didn't let her movie-accurate look go to waste as we see she did attend a Halloween party as she is seen with someone dressed as the Heath Ledger Joker from Christopher Nolan's Batman The Dark Knight film.
As the costumes look so good, it's probably safe to say they hired professional costume and makeup artists who actually work in Hollywood and in the movies.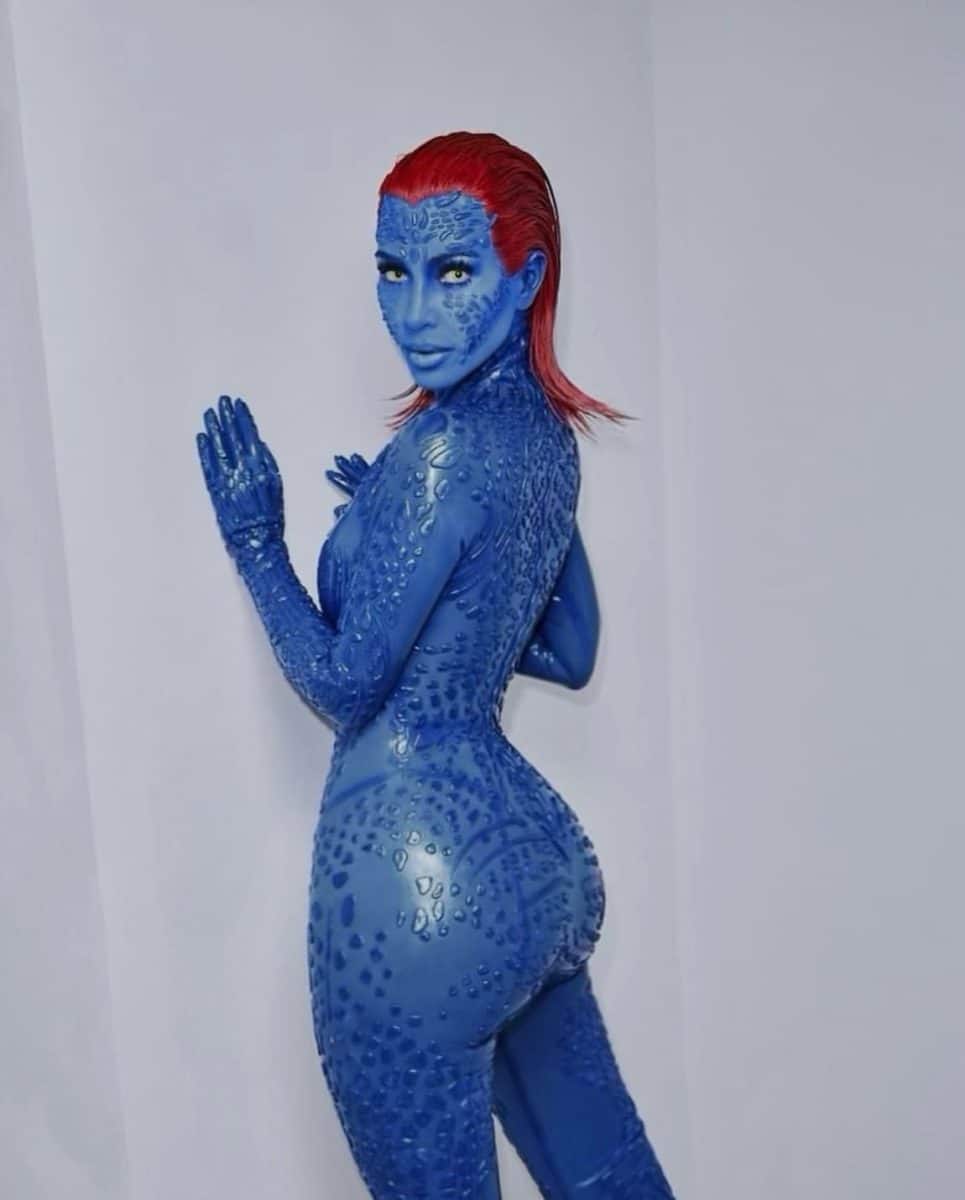 Check out the images below.
Related: Robert Downey Jr. shaves head for Halloween.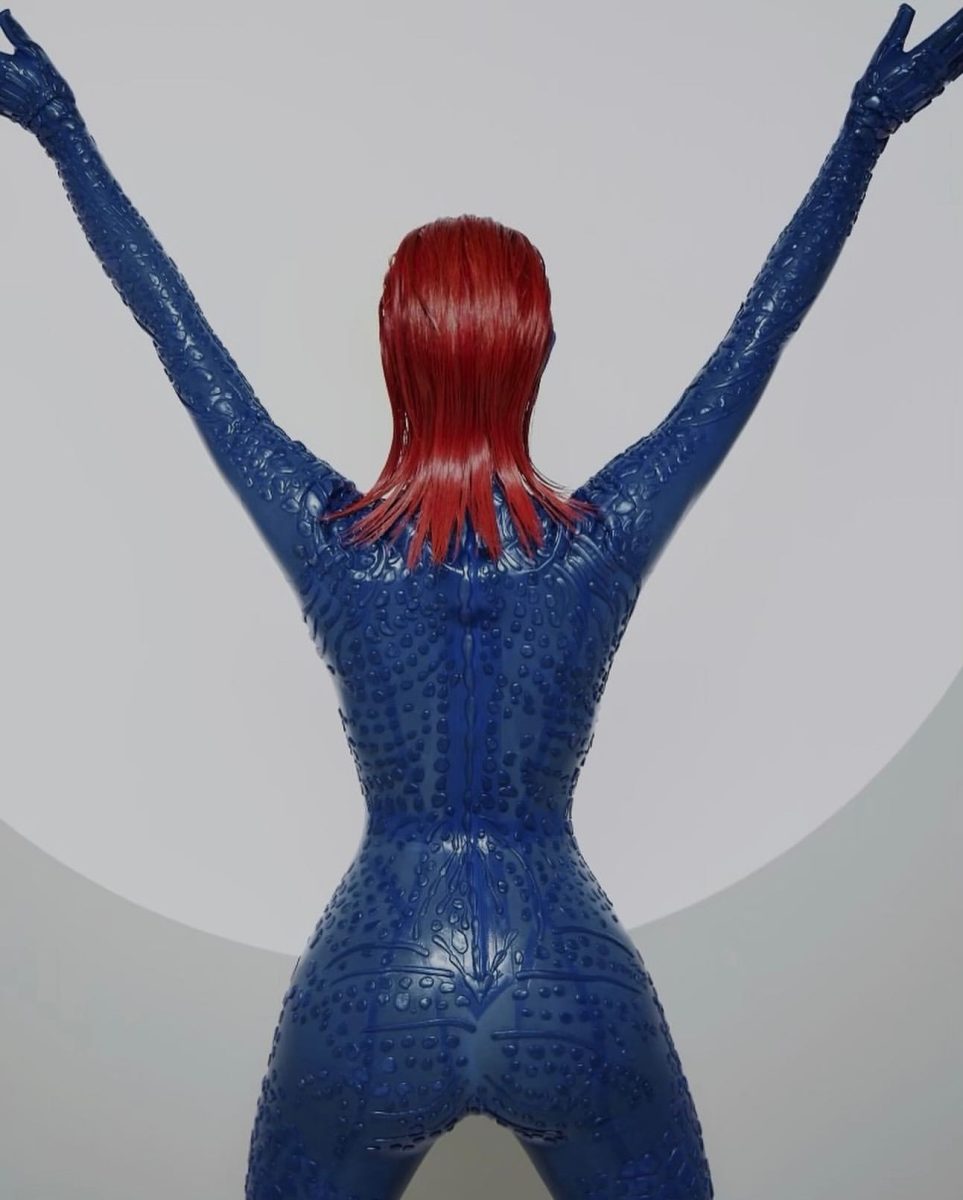 What's going on with the X-Men?
Regarding what's going on with the X-Men in the movies, recently saw the news that Hugh Jackman is back as Wolverine with Ryan Reynolds in Deadpool 3.
The Disney Plus Ms. Marvel series also confirmed Kamala Khan as the MCU's first mutant.
Recently on the She-Hulk series, Wolverine was teased, and in the season finale, Tatiana Maslany asked K.E.V.I.N. about the X-Men but didn't get much of an answer.
Feige also wouldn't talk about them.
It's actually rumored that Kevin Feige doesn't want to bring the X-Men into the MCU just yet because various producers at Fox Studios that Disney purchased are still attached to the X-Men, so apparently, Feige is waiting for their contracts to run out. So the X-Men could still be a couple years away or more.
A Marvel producer has also said the term "X-Men" is outdated because it refers to "men" so we'll have to see what they are called in the MCU.
The "X' refers to Charles Xavier who puts the team together.
Kim Kardashian as Mystique, Olivia Pierson as Magik, Natalie Halcroas Selene: