Kevin Smith does a little damage control for Part 2 of his Netflix He-Man series, Masters of the Universe: Revelation, as instead of spinning complete BS, he comes out and offers Part 2 will be an Evil-Lyn story, which follows Part 1 being all about Teela, and teases the sequel including that He-Man is alive.
Netflix posted a video to its social media and YouTube accounts with, "Masters of the Universe: Revelation ENDING EXPLAINED with Kevin Smith," where Smith teased what is to come in Part 2 (worth a mention is that the video has 5.6 dislikes to only 1.3k likes), and this time around, Smith admits Evil-Lyn will be a focus of Part 2.
Now if Smith would have been upfront with fans about Part 1 and Teela, and changed a few things here or there, and didn't f-bomb the fans, I'm guessing fans wouldn't be as upset as they are (why tick off the paying customers?).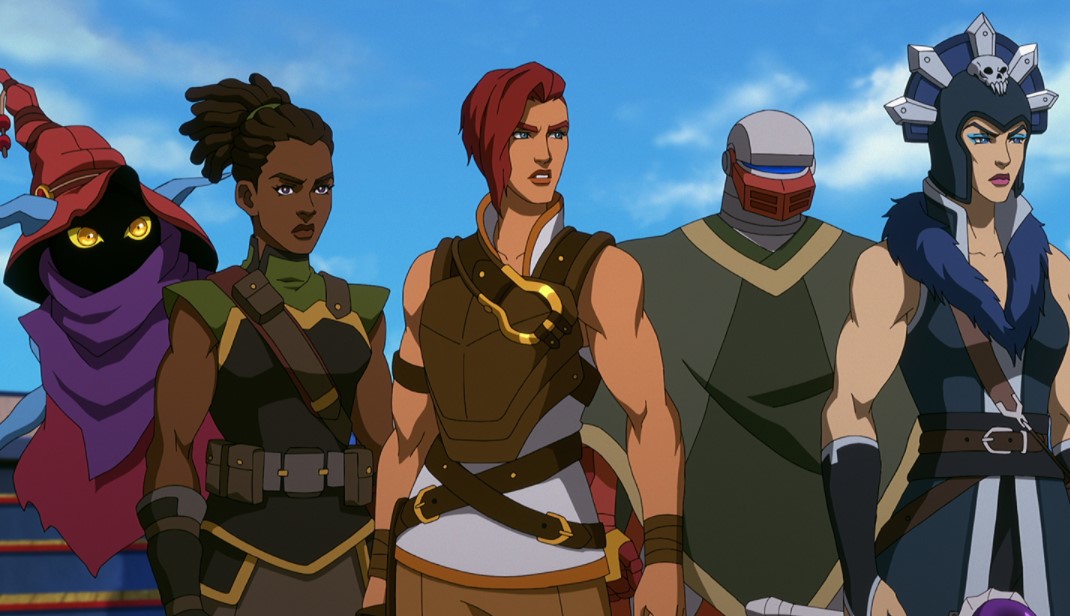 Teela, Evil-Lyn in the shadow of male characters says Kevin Smith
However, Kevin Smith does make mention of how both Teela and Evil-Lyn are in the shadow of male characters, so just like Part 1 where there are no strong male characters, it's probably safe to assume Part 2 will be more of the same.
"We mirror Teela's journey with Evil Lyn's journey as well," said Smith about Part 1. "You're talking about two women who have been in the shadows of very powerful male characters since the inception of the franchise. And Teela, you know, fought side-by-side with He-Man, definitely more of his equal. Evil-Lyn, though, was always Skeletor's subservient. What happens in a world where the person that helps identify that character, in the case of Teela, He-Man, in the case of Evil-Lyn, Skeletor, what happens if those two figures are removed from their lives, who do they get to be?"
So right there, Kevin Smith gives the actual synopsis for the series in that: What happens to Teela (Part 1) and Evil-Lyn (Part 2) when He-Man and Skeletor are removed? And Masters of the Universe: Revelation was never going to be about He-Man, as that was all bait and switch. Also, recall that in Part 1, Evil-Lyn had that cringe-worthy conversation about men with Teela and Andra, then at the end of Episode 5, the "subservient" Evil-Lyn went back with Skeletor, so we can see where all this is going…
"And as we see in these first five episodes, there's goodness in Evil-Lyn, as Orko points out," Smith added. "But in the next five episodes, kids, it shifts into an Evil-Lyn story that is so compelling… Absolutely fascinating, satisfying, heartbreaking… It became my favorite part of Masters of the Universe: Revelation."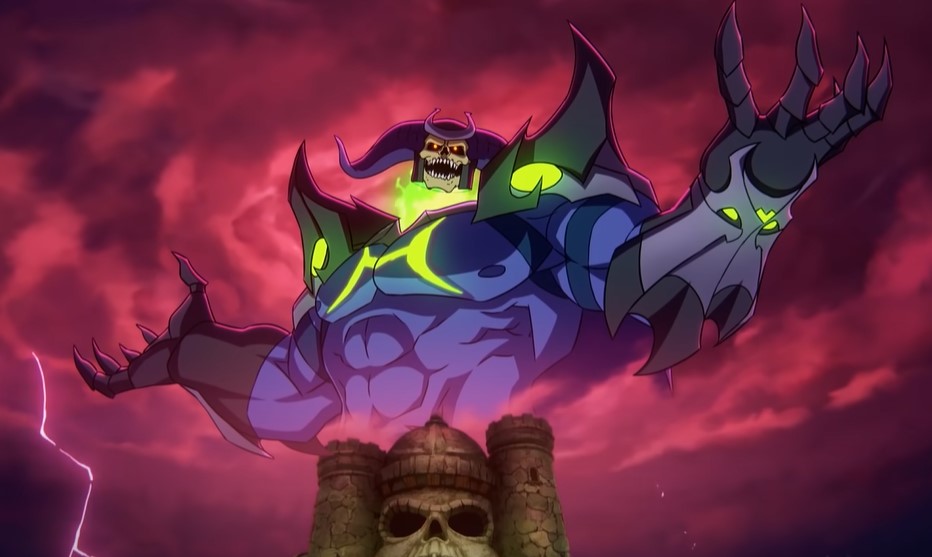 Is Evil-Lyn good or bad?
The video also sees Smith do damage control as he basically says He-Man didn't die (Smith previously laughed they killed him twice), and Smith confirms that Skeletor does indeed become Skelegod which was spoiled by the Mattel action figure prior to the show's release. Again, we should also add that this time around, Kevin Smith isn't promoting the series as being all about He-Man, as Part 2 is apparently Evil-Lyn's story of redemption (it would be nice if they at least kept her EVIL, unless they are blaming Skeletor for Evil-Lyn being evil – yikes!).
"The story picks up right where we leave off," explained Smith about Part 2 ."So it ain't going to be like five years later or anything like that and the story then pivots in this new direction that involves every character that we've ever met and involves, of course, the Sword of Power, but it's wreaking havoc obviously in the wrong hands. He becomes what we call in the room Skelegod. Something he has dreamed about for forty years but you gotta be careful what you wish for, kids."
Smith also added, "Part 2 leaves Part 1 in the dust."
Masters of the Universe: Revelation Part 2 doesn't have a release date as of yet.